Immigration to Japan has risen consistently since 2012, with 2.73 million foreign nationals registered in the country in 2018 and 1.66 million foreign workers as of 2019. In March 2020, the Global Financial Centres Index ranked the country's capital, Tokyo, as a rising global financial centre, which put it in third place behind New York City and London.When you move to Japan, you will need to choose which banking solution is best for your circumstances. Generally, as an expat, you can choose to either keep your account in your home country, open a local account in your new location, open an offshore account, or, depending on your bank of choice at home, open an account locally with your existing international bank.
In Japan, depending on your work and personal needs, your best option will be to open an account with a local Japanese bank or to manage your finances using an online banking solution.
Banking in Japan
Japanese banks are regulated by the Bank of Japan (also referred to as Nichigin), which is headquartered in the Chūō-ku ward of Tokyo.
In theory, Japanese banks are open from 9am to 3pm Monday to Friday, as outlined in Article 16 of the Banking Act. However, while many of the more traditional banks adhere to these hours, in practice banks are permitted to be open for longer 'for convenience'. You will find that a lot of banks stay open until 4pm, some stay open as late as 6pm, and some choose to open on Saturdays. ATMs are open much more often, with an increasing number available 24 hours a day.
Banks close on public holidays, a list of which can be found here.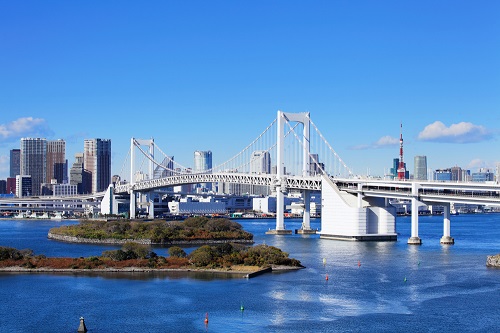 Japanese banks are regulated by the Bank of Japan, which is headquartered in the Chūō-ku ward of Tokyo
Opening a Japanese bank account
You may need to open a Japanese bank account in order to be paid by your employer, or you may wish to regardless (for example, if you are staying in the country longer term). According to the Foreign Exchange and Foreign Trade Control Act, you must be a Japanese resident to open an account. This means that you cannot open an account before you have relocated.
Furthermore, many banks stipulate that you must live in the country for at least six months before you can open an account. You may be able to have this waived if you have already signed an employment contract with a Japanese company, or you may be able to open a basic account that can be upgraded once the six months have passed.
For everyday banking, you are likely to want a deposit account (Futsū yokin) and a savings account (tsūjō chokin). Joint bank accounts are illegal in Japan, meaning that an account can only have one name attached to it, so bear this in mind if you are moving with a partner. Many of the practicalities can be worked around, for instance by sharing ATM cards, but expect that you may need to open multiple accounts for your household.
Depending on the bank and account you choose, you may be able to open an account online, but this is not always the case, so you may have to visit your local branch. The bank will likely ask to see the following:
• Passport or valid photographic ID
• Residence card (zairyu kado) – a proof of residence ID card required for any foreigner staying in Japan for more than 90 days
• Certificate of permanent address
• A hanko/inkan – instead of a signature, most Japanese banks require this personal stamp
• Phone number – some banks will not allow you to open an account without one
Some banks may also ask for a recent utility bill (to prove your address), proof of employment (such as a business card or your contract), and/or your tax identification number in your home country. You will usually need to make a deposit to open your account, but this can be as little as 1,000 yen (which is less than $10/£8).
Recent regulations require the bank to ask you if you are a member of a criminal organisation, so you should be prepared for this precautionary question. Once your application has been approved, you will be sent your bank book and ATM card in the post, and you will be issued with your sort code and account number.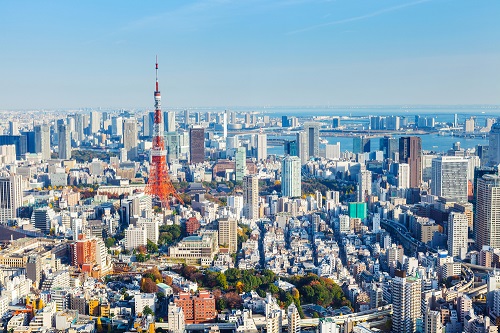 To open a bank account in Japan, you will usually need to make a deposit
Choosing your bank
While several international banks have offices in Japan, these are mostly for corporate and investment banking. For retail banking, you will get the best service from a local Japanese bank. Among the most popular banks for expats are Shinsei Bank, SMBC Prestia Trust Bank, and Japan Post.
Shinsei Bank has an ATM presence across Japan's 7-Eleven convenience stores, making it very convenient to withdraw cash without a fee. You can also fill out all application forms in English.
SMBC Prestia Trust Bank is a subsidiary of the traditional bank SMBC (Sumitomo Mitsui Banking Corporation), which acquired Citibank's Japanese retail banking arm in 2015. SMBC Prestia is expat-friendly, with telephone and online banking in English, and there is no requirement for a hanko. As an SMBC Prestia customer, you will also be able to withdraw cash from Citibank ATMs in 17 countries (including the US and the UK), without a surcharge fee.
Japan Post (or JP Post) is particularly popular, because they do not require a hanko or a local Japanese phone number. JP Post may be the best option for you if you are living outside of the main centres, such as Tokyo and Osaka, as you may not be near ATMs or branches of other banks. Japan still deals mainly in cash, so you should be prepared to withdraw cash more often than you would in your home country.
Finally, there are also online-only bank accounts available, such as Seven Bank and Sony Bank, which may suit you perfectly if your banking needs are relatively basic. As both have mobile banking in English, they are highly expat-friendly.