Israel has an exceptionally high standard of healthcare, and you should have little difficulty in accessing the medications that you need. However, it is worth noting that drug laws vary from country to country, so what is allowed in your home nation may not be permitted elsewhere. This article will look at what's available in Israel, how much prescriptions cost, and how to get the care you need.
What is available?
You should be able to access most medications in Israel, but be aware that some drugs might not be available under the same name or in the same dosage as you are used to. For example, 25 mcg doses are said to be difficult to obtain with some drugs. Blood pressure medication and seizure medications may be among these.
In addition, whereas some countries will permit you to obtain a three-month supply of medication, Israeli pharmacists operate on a monthly basis. However, you should be able to bring an initial three-month supply of your prescription medication into the country with you.
If you have any doubts as to whether your medication is legal in Israel, check with customs/immigration at the airport, or with your local Israeli diplomatic mission before you fly. Some medication – such as some types of painkillers, sleeping tablets and ADHD medication – may not be allowed. You can check online or with your GP whether your specific medication falls under the Opium Act. If it does, then you may need to ask your doctor for a medical certificate. Make sure you bring your medication in your hand luggage rather than your hold luggage.
If you suffer from a chronic condition, your Israeli GP may issue you with three one-month prescriptions, in order to save you repeated visits to your clinic (even if not your pharmacist).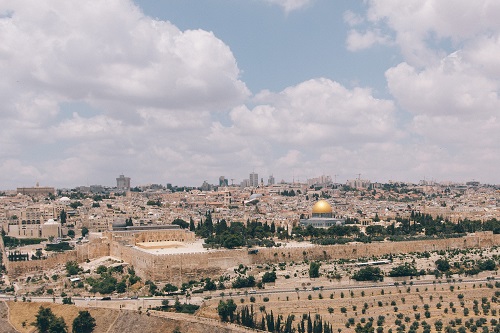 Check whether your medication is legal in Israel with customs/immigration or your local Israeli diplomatic mission
Israel requires approval from either local authorities, the FDA (USA), or the European Medicines Agency for all medication. The market is tightly regulated, and you will only be able to obtain medication from pharmacies. In some countries, you can buy medication from supermarkets too, but this is not the case in Israel. Some medication that is sold over the counter in other countries is only available on prescription in Israel, such as some allergy medications.
It is advisable to bring your medication with you in its own packaging. If you take this to your local pharmacist, along with your prescription, they should be able to match your medication with a local version. Pharmacies in Israel do not accept foreign prescriptions, so you should approach your local family GP in Israel to provide one.
How much do prescriptions cost?
Brand name medication is usually cheaper in Israel than in the US, due to government subsidies. Paradoxically, however, over the counter medication may prove more expensive. You will need to make a small co-payment for many prescription drugs, but this is unlikely to be more than the equivalent of a few US dollars. The percentage that you will have to pay varies widely and can be from as little as 10% to as much as 90%.
Some prescription medication falls under the 'health basket' (sal briut), regulated by the four sick funds. These are the healthcare trusts that form the basis of the public health system in Israel. Your GP or local pharmacist may be able to inform you about over the counter alternatives to your brand name medication.
How to get the care you need
You will need to register with a local GP. Registration with one of the four sick funds is compulsory, and your employer should sign you up. You can register yourself if you are self-employed. You will need a physical examination before your GP will issue you with an initial prescription. For example, they will take your blood pressure before issuing you with a prescription for blood pressure medication.
You should have no trouble in finding a local pharmacy, but be aware that some pharmacies are tied into one of the four sick funds. For example, Maccabi Pharmacies are linked to the Maccabi sick fund, and you will therefore not be able to access prescription medication in one of these unless you, too, are registered with that particular trust. The local branch of the sick fund itself may have a pharmacy attached to it and may offer some discounts. You will need your health fund card whenever you access a prescription at any pharmacy.
Clalit and Maccabi offer digital prescriptions only, rather than paper versions. As the healthcare system gradually moves over to electronic prescriptions, the other two funds may follow suit.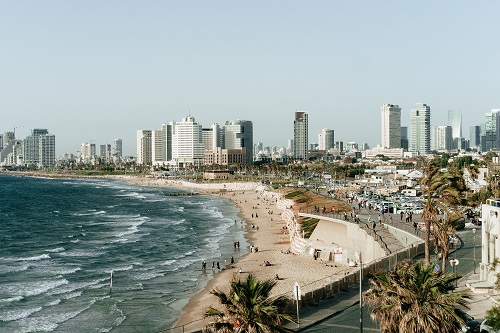 Registration with one of the four sick funds in Israel is compulsory
There are plenty of large pharmacy chains in Israel, such as Superpharm, which cover all prescriptions. Superpharm has around 20 outlets just in Tel Aviv. If you are in any urban centre, you should find plenty of choice when it comes to pharmacies.
Many local clinics have English-speaking personnel, and some clinics have been founded by British doctors. Therefore, you should not experience too many difficulties with regards to communication, even if you do not speak Hebrew.
You can access one of the online pharmacies, such as IsraelPharm, in order to obtain over the counter drugs. However, it is worth noting that they will not supply prescription medication. Many of these will arrange delivery within 10 days, and they sometimes offer substantial discounts.
You may want to check the relevant government page in your home nation for country-specific advice, such as on vaccinations, before you fly.
Overall, Israel has a high standard of care and a sophisticated and largely efficient healthcare system. Therefore, you should not have too many problems in accessing your prescription medication as an expat resident in the country.