As an expat living in Malaysia, your eligibility for national insurance coverage will be limited. However, your employer may sign you up with a private healthcare package, or you may take out comprehensive private cover elsewhere. Either way, it is advisable to make sure that your insurance at least partly covers the cost of prescriptions, particularly if you have a chronic condition requiring extensive repeat medication. However, if you would prefer to pay out of pocket, then this is also an option.
What is available?
Be aware that there are restrictions on bringing some forms of medication into Malaysia. Pharmaceutical products, including vitamins and health supplements, are controlled under several different types of legislation. Only those products that are registered with the Drug Control Authority and the Ministry of Health Malaysia (MOH), as well as cosmetics that are registered with the MOH, are allowed to be imported. Importing must be done by a licensed importer. The government has a 'products search' webpage, which lists restricted substances. Penalties for violation of this are strict and can involve fines or even imprisonment.
International visitors – including yourself, as an expat – are allowed to bring in medicines for personal use based on the legislation above. Anyone coming into the country is allowed to carry medication with them for their own personal use or for the use of an immediate family member who is travelling with them. However, you will only be allowed to bring in one month's supply.
Prescription medicines that contain dangerous drugs (such as cannabis or narcotic based medication) that may be subject to 'abuse, misuse or dependence' need to be declared at the border on arrival. If you are unsure whether this applies to your medication, you should bring with you your prescription and a letter in English from your doctor. This should outline the name of the medicine and the dosage, as well the quantity you are bringing with you.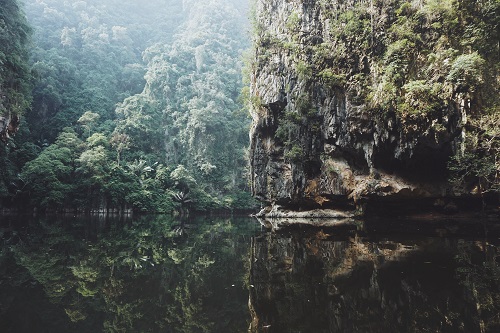 There are restrictions on bringing some forms of medication into Malaysia
You should keep the dispensing label and the original packaging of your medication. If you are going to be living and working in Malaysia, then you will need to register with your local GP in order to continue with prescriptions.
Pharmacists need to have a degree, and they must be registered yearly with the Pharmacy Board of the Ministry of Health. Malaysia also has a governing body in the form of the Malaysian Pharmaceutical Society (MPS). There are around 7000 pharmacists in the public sector, and there are roughly 5000 pharmacists in the private sector.
The Malaysian government is attempting to give community pharmacies wider dispensing powers in a number of initiatives designed to improve public health. Currently, there is a perception that community pharmacists are just 'medicine sellers', and this, the health authorities say, needs to change, in order to streamline healthcare provision.
The Malaysia Retailers Association says that pharmacies have been enjoying substantial growth in recent years, and the pharmacy and personal care sectors forecasted a growth of 12.7% in the first quarter of 2019, up from the four preceding quarters. Big chains say that they are actively seeking to buy up smaller companies, as the market is set to expand.
How much do prescriptions cost?
Malaysia ranked 48th out of 50 countries, i.e. third cheapest, for its prices of generic medicines treating conditions like heart disease, asthma, and high blood pressure. The prices of originator and generic drugs combined is 90.8% lower in Malaysia than the global median prices. However, a few drugs cost more in Malaysia than in Thailand and Indonesia.
How to get the care you need
Although there are still not enough pharmacists per capita in Malaysia, you should have few problems in accessing the care that you need in urban areas. The number of pharmacies has been increasing in recent years. Malaysia has a number of big pharmaceutical chains, including those within retail stores. Some, like Watsons, have more than 400 stores across the country and offer vouchers and a point collection system.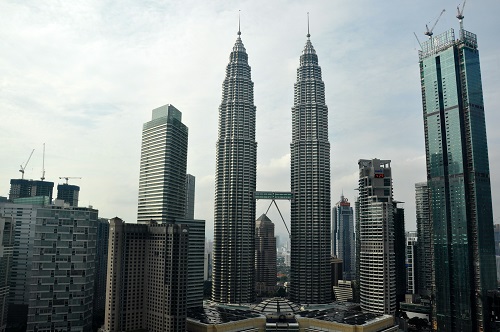 The number of pharmacies in Malaysia has been increasing in recent years
Guardian, which has been in operation for decades, also has around 400 outlets, as well as over 90 licensed pharmacists, who are registered with the Pharmacy Board of Malaysia. Other pharmacies, like the Health Lane Family Pharmacy, Caring Pharmacy, and Big Pharmacy, have also been established for a long time.
Authorities are concerned about the selling of illegal medicines online, which pose a threat not only to community pharmacies but also to public health. However, there is a growing number of delivery systems. Some are run by the pharmacies themselves, but others are run by start-ups, such as Esyms, an online platform that delivers medication from a range of pharmacies across the Klang Valley. It has recently extended its partnership to over 350 pharmacies and 80 health service providers, and it serves 33 corporate clients, in addition to several thousand individuals.
Expats report that medication, whether prescription or over the counter, is relatively cheap, particularly when compared to prices in Western nations. However, do take care that you source your over the counter meds from a legitimate pharmacy, such as one of the above chains or your local family-run business.