The Cayman Islands, made up of Grand Cayman, Cayman Brac and Little Cayman, currently has a population of just over 65,000 people and a landmass of around 102 square miles. Owing to the country's small size, you may not expect its healthcare system to be as advanced as that in your home country. However, the Cayman Islands boasts several high quality hospitals and pharmacies, and you are likely to benefit from shorter average waiting times too.
Pharmacies in the Cayman Islands
The Cayman Islands comprises three islands: Grand Cayman, Little Cayman and Cayman Brac. Grand Cayman, as the name suggests, is the largest of the three, and it's home to 95% of the country's population. While there are permanent residents, and therefore facilities, on Little Cayman and Cayman Brac, you can generally expect to find far more (and better quality) services on Grand Cayman.
Despite the smaller islands' having smaller population sizes, each has its own hospital – Little Cayman Clinic and Faith Hospital – and each hospital has a pharmacy. This means that if you are in urgent need of a prescription while visiting either of the smaller islands, you will be able to get your medication. However, it is probably worth stocking up on Grand Cayman if you can.
There are 12 pharmacies on Grand Cayman. Many are open seven days a week and have public holiday cover, so you won't have to travel far to get what you need.
What medications are available in the Cayman Islands?
Pharmacies in the Cayman Islands are well stocked, not only with medication but also with vitamin and mineral supplements, weight loss aids, skincare and beauty products, and herbal supplements.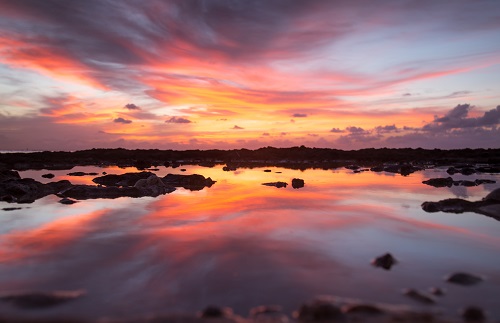 There are 12 pharmacies on Grand Cayman, and many of them are open seven days a week
Availability of medication can vary between Grand Cayman and the two smaller islands. You may find that some drugs are only available on Grand Cayman, and you will therefore need to stock up on these before you spend extended periods of time on either of the other islands. Furthermore, as there are only hospital pharmacies on Little Cayman and Cayman Brac, rather than dedicated pharmacies, it may be worth taking medication with you anyway, just to be on the safe side.
If you have chronic health conditions, you may struggle to get specialist medication on any of the islands. It is worth calling pharmacies near where you intend to live to check what will be available. This will allow you to plan what you may need to have shipped over from your home country or stocked up in bulk.
That being said, the affordability of medication on the islands has made it a popular destination for medical tourism, with some American and Canadian companies even funding trips to the Cayman Islands for their employees to stock up on specialist medications. Therefore, depending on your condition, you could actually save money.
Due to the fact that prescriptions are often far cheaper in the Cayman Islands than in the USA or Canada, there is an assumption that certain medications can be obtained without a prescription, as is the case in some other countries, such as Mexico. Some expats report that Cayman pharmacists are able to prescribe antibiotics in the absence of a signed script from a doctor, but generally antibiotics are listed under the Restricted Pharmaceuticals section of the Pharmacy (Poisons and Restricted Pharmaceuticals) Regulations. Other examples of restricted medications include propranolol, diazepam, metformin and morphine.
Paying for prescriptions
Health insurance is required by law in the Cayman Islands, and employers at a minimum must provide employees and any unemployed spouses and/or dependants with the basic Standard Health Insurance Contract (SHIC) from their first day of employment. However, many employers offer private health insurance, and The Resident recommends that you negotiate with your employer to get a plan with more coverage. The employer pays a minimum of half the cost of the SHIC for the employee, and the employee pays the remainder of their own coverage, as well as the total for any spouses or dependants.
The SHIC covers 80% of CI $400 (c.USD $480) of prescription drugs each calendar year, including contraceptives and contraceptive devices available by prescription only. Therefore, if you expect that your prescription requirements will exceed this, it may be worth weighing up the cost of your prescriptions against that of a more comprehensive insurance plan.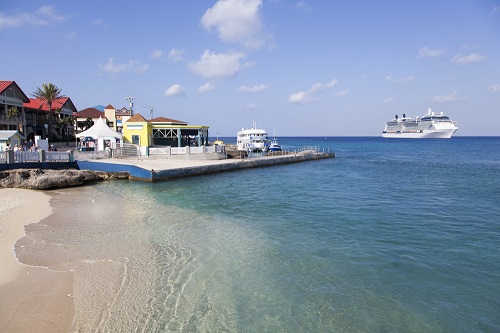 In the Cayman Islands, you are required to have health insurance by law
Each pharmacy has a list of which providers they accept insurance co-payments from. For instance, Cayman Pharmacy Group's three pharmacies accept CAA, Generali Worldwide, Fidelity, Cayman First, CayMed Plus, British Caymanian, BAF, Aetna and Pan American Life. Kirk Pharmacy has a similar list, with the exception of CAA and the addition of British American. Other pharmacies list that they accept 'all major plans'. Make sure that you check which pharmacy is nearest to where you will be living and that your chosen insurance policy will be accepted there.
Pharmacies in the Cayman Islands offer cheaper prescriptions for generic branded medications, with savings of up to 60%. The Cayman Health Services Authority (HSA), for instance, has the Alternative Prescriptions option. Under this scheme, patients can save money by choosing generic branded alternatives to 50 medications. Generic medicines cost CI $4.50 and are available from the HSA's seven locations across the three islands.
How affordable you find prescriptions will depend on what you are used to in your home country, and prices can vary depending on which pharmacy and brand you choose. For example, you can expect to pay between CI $70 and CI $90 (c. USD $85 to USD $110) for insulin, which is a lot more expensive than in the UK but less expensive than in the US.
Considering that it is a relatively small country, spread across three islands, availability of prescriptions is generally very good in the Cayman Islands. You may need to plan ahead and make sure you choose the right private health insurance, but overall you should not struggle to find what you need.