The Philippines has a large number of pharmacies, and you should have little difficulty in accessing either prescription or over the counter medication there, particularly if you are in one of the major urban areas. However, there are some factors to be aware of, such as the prevalence of counterfeit drugs. This article will take you through what is available, how much prescriptions cost, and how to get the care you need.
What is available?
There is a wide range of drugs available in the Philippines. With the exception of opioid pain medications and benzodiazepine family drugs, such as Valium, it is possible to get most medications over the counter, without a proper prescription, so long as they are in stock. Some ADHD medications and some painkillers are subject to restrictions, so you may find it difficult to obtain these.
The Philippine Department of Health gives a list of prescription drugs, as well as their prices. You can also check the MIMS drug manual, which is available in bookshops and online. Note that generic drugs are not automatically offered, and attempts to write this into law have been unsuccessful. You may have to ask for them, and some expats have reported that pharmacies will try to sell you the more expensive brand name drugs.
Be aware that prescription drug prices can be higher in the Philippines than in the USA. It has been estimated that the cost of medication in the Philippines is the second highest in Asia, after Japan.
How much do prescriptions cost?
Prescription drugs in the Philippines can be costly. The pharmaceutical company Pfizer – which has agreements with larger pharmacy chains in the Philippines, such as Mercury – runs the Pfizer Sulit discount programme for prescription medication that is produced by Pfizer itself. It is basically a loyalty card scheme in association with over 2,000 drugstore, hospital, and medical centre redemption partners.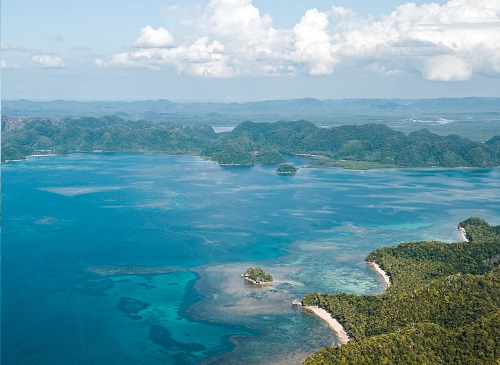 Prescription drugs in the Philippines can be costly
GlaxoSmithKline (GSK) has been running a 'ValueHealth' programme that is similar. They say that they offer discounts on antibiotics, asthma medication, and some paracetamol-based preparations, such as Calpol. GSK is in negotiations to acquire Pfizer's global consumer healthcare business, namely over-the-counter drugs, but this has come to the attention of Filipino antitrust bodies. You may wish to keep an eye on this developing situation, in case it affects your discount card.
The government has introduced a 'Cheaper Medicines Act', in order to bring down the costs of some medications, but this is not as extensive as it might be. Some basic medications, such as blood pressure medication, painkillers, anti-allergy drugs and so on, will still only cost you the equivalent of a few dollars.
You will have to pay 12% VAT on your prescription medication.
How to get the care you need
The Philippine Pharmacists Association Inc. (PPhA) reports that around 50,000 licensed pharmacists are on their list, as of February 2019, although only 23,500 are active or practicing. The regulatory board says that they still need trained pharmacists and pharmacy assistants.
Some expats recommend going to the larger pharmacy chains, such as Mercury or Watsons, as they are more reliable. They sell medication that is genuine (counterfeit drugs are a problem in Southeast Asia generally) and within its expiration date. They are also usually air conditioned (fake drugs are adversely affected by the heat). Note, however, that a lot of Asian-made drugs are not tested to the standards of the FDA.
If possible, it might be worth taking your existing medication into the Philippines with you in its original packaging, so that you can avoid complications at the pharmacy. However, bear in mind that some medications may be prohibited (see above, regarding permitted drug list), and you may need to declare others (for example, anything containing codeine, such as cough medicine). Your medication may be confiscated, but you should not be fined.
It is advisable to bring a letter from your doctor with you, stating the nature of the prescription. You might find that there are limitations on how much medicine you can bring. For instance, you may only be allowed to bring in a three-month supply. If you are only visiting the Philippines for a short period, you are advised to bring sufficient medication to cover your stay. Consult your GP or your local Filipino diplomatic mission if you need further advice.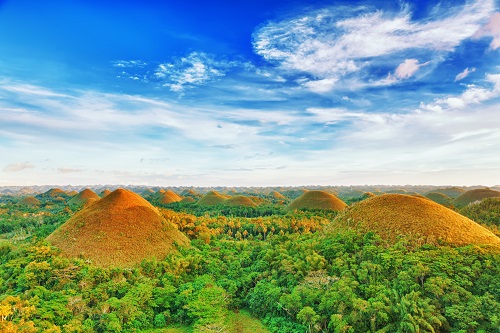 Make sure you check whether or not your medication is prohibited in the Philippines
If you are bringing in any equipment relating to your condition, check with the authorities what exactly is permitted, as you may be restricted on some items (for example, you are permitted to bring in 100 insulin needles/lancets).
E-prescriptions are now available from Filipino doctors. Prescriptions for antibiotics, anti-infectives, and antiviral preparations are only valid for one week from the date they are issued.
You can also order your medication from abroad. Expats have reported good results with regards to ordering drugs in from Canada and the UK.
Check the opening hours of your local pharmacy, and note whether there is a number for a duty pharmacy in your area, which will be open when others are shut.
It is advisable to check the health advice relating to the Philippines on your government's country page before you travel, as there may be health issues that are specific to the area you are visiting. The Philippines is, for instance, prone to occasional outbreaks of dengue fever and Zika virus.