A wide variety of sports are played in Poland. As an expat, you shouldn't have too much difficulty in finding a group, club or facility to join. Soccer is the most popular team game, with hundreds of teams across the country at various different levels. Volleyball is also popular, and, at time of writing, the Polish national men's team is third in the World FIVB rankings.Poland also has an impressive track record in motorcycle speedway, and the races attract the largest average crowds of any sport in the country. Alongside the league competitions, there are friendly competitions and events for amateurs.
Poland's mountains provide ample opportunities for hiking, downhill and cross-country skiing, ski-jumping and mountain biking, while the Baltic coast offers plenty of opportunities for sailing, kayaking and other water sports. Cycling is another popular pastime, and there are numerous cycle routes and trails.
At present, around 18% of the population of Poland take part in sport or fitness activities regularly, and the government is seeking to increase the rate of participation.
Sports medicine is a recognised specialism in Poland, and there are a number of internationally recognised and acclaimed clinics and specialists. Many sports injuries can also be treated via the public healthcare system.
Expats living and working in Poland are required to pay into the National Healthcare Fund (Narodowy Fundusz Zdrowia, usually referred to as the NFZ) and can seek treatment for sports injuries via the national healthcare service. If you are a citizen of a European Union country, you will be covered by the European Health Insurance Card (EHIC) scheme as well.
In most cases, you should seek a referral to the appropriate hospital or specialist via your general practitioner. If you are retired, payments to the NFZ are voluntary, but it is easy to join the scheme and the payments are currently quite manageable. Your close family members are also covered.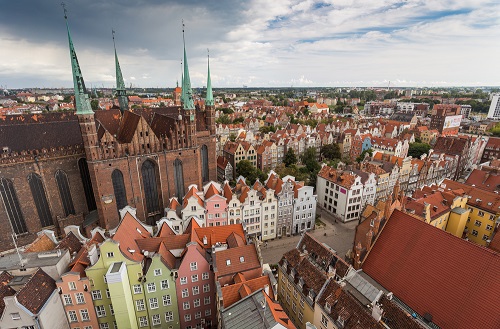 Expats living and working in Poland are required to pay into the National Healthcare Fund
Unfortunately, waiting times for public healthcare can be long, and there are staff shortages. In addition, many rural areas are relatively poorly served in terms of access to healthcare centres. Therefore, if you live in a rural area, you may have to travel a long distance to get to a hospital or to see a specialist.
As a result, many Poles and expats choose to take out private health insurance, in addition to the NFZ. Sports injury cover varies from provider to provider, so if you regularly take part in a sport, it is important to do your research and make sure that you get the correct cover. This is particularly important if you wish to do a winter sport or speedway racing, or if you are a professional athlete.
If you are not covered, costs in the private sector can easily mount up. So, if sport is an important part of your life, you might want to sign up to a specialised sports insurance scheme or arrange for specific additional cover with your existing provider.
If you live in a rural area, it is very likely that you will have to travel to access specialised sports injury care. Most doctors and specialists choose to work in cities, particularly in Krakow, Poznan and Warsaw.
In the private sector, you can expect to find world-class treatments and facilities, including stem-cell therapy, which attract an international clientele, including many Olympic athletes. Ski resorts have medical centres in or close to the ski areas, but these may all be private. If you are a member of the NFZ, it is worth taking out specific winter sports insurance for skiing or snowboarding trips.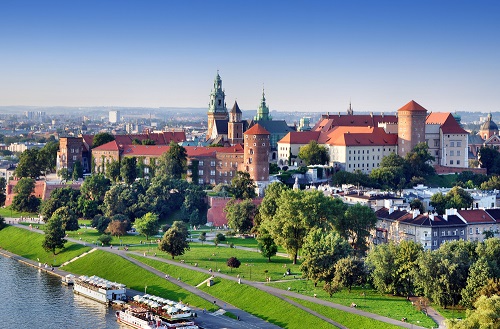 In the private sector in Poland, you can expect to find world-class treatments and facilities
Costs vary depending on the nature of your injury, but, at time of writing, initial consultation prices are lower than in the UK or the USA, and Poland is a favoured destination for medical tourism as a result. The average cost of an orthopaedic procedure is presently £3235/$4020. Information in English is available for most specialist clinics, and you should be able to find English-speaking staff.
Useful links
For details about the NFZ:
• Nfz-lodz.pl
Sports injury clinics:
• Rehasport
• Carolina Medical Centre
• Sport Med