Healthcare in Israel is of an extremely high quality, both in the public and the private sector. Although the number of medical personnel in the country is decreasing, due partly to retirement, Israel still has a large percentage of medics per capita. The average life expectancy in the country is high, and the infant mortality rate is low. Israel ranks highly in world healthcare listings.Israel has a universal healthcare system, with a number of supplementary health insurance providers. You should experience little difficulty in accessing world class healthcare if you are living in, working in, or visiting Israel.
Public healthcare in Israel
A recent report by The Lancet says that, overall, the average life expectancy in Israel has increased substantially in recent years, since the establishment of a national health system. For men, the average life expectancy is 80 years, and for women it's 84 years – this is up from 75.3 years and 79.1 years, respectively, in 1993. Over this period, the rate of infant mortality also halved, going from 7.5 per 1,000 live births to three per 1,000 live births.
The public system faces challenges, including an ageing population, an increasing privatisation of services, and a stagnating national expenditure on health. However, public healthcare in Israel continues to be of a high quality.
There remain inequalities between Jews and Arabs in Israel, due mainly to socioeconomic differences, with the latter suffering from a higher incidence of non-communicable diseases.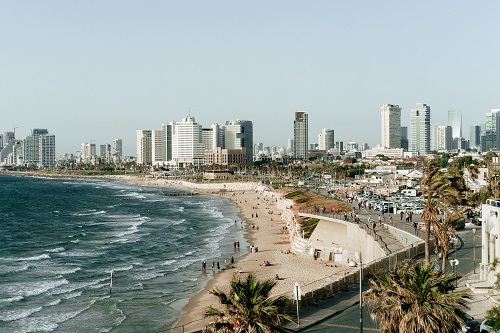 The public system in Israel faces challenges, including an ageing population and a stagnating national expenditure on health
The Lancet has recommended the following, in order to maintain the already high standards of public sector healthcare in Israel:
• Increasing health sector spending from the current 7.8% of GDP to 9%, consistent with the Organisation for Economic Cooperation and Development (OECD) average
• The guarantee of long-term funding for national health programmes aimed at reducing smoking, lowering the sugar and salt content in foods, and encouraging physical activity, especially among disadvantaged groups
• The increase of funding for home and community services to support an ageing population, with the addition of support for informal caregivers, plus increased funding for acute hospital beds
• The support of research through the creation of an institute of health research, under the auspices of the Israel Science Foundation, similar to the National Institutes of Health in the United States or the Medical Research Council in the United Kingdom
Nearly all Israeli hospitals participate in international accreditation processes, and nation-wide systems are increasingly being put into place to monitor clinical quality. Israel's system for monitoring the quality of care in community-based services is highly advanced.
However, the Taub Center for Social Policy Studies in Israel reported, in 2019, that public sector healthcare had been subjected to 'systemic failures' in governmental regulation, planning, and budgeting, and this has resulted in an acute shortage of beds, as well as accessibility gaps when it comes to treatment.
The number of hospital beds per 1,000 people is 2.2, versus 3.6 elsewhere in the OECD. The report points out that this decline is 'especially sharp' in Israel – a 22% decline versus an OECD average of 15%, between 2002 and 2017.
The Israeli state health insurance system is run on a not-for-profit basis, and residents are obliged to sign up to one of four official health insurance organisations, known as Kupat Cholim/Holim (קופת חולים or sick funds). You have the right to choose which fund you register with, and you can change funds if you wish; there is an opportunity to do this once a year.
The funds are:
• Clalit
• Leumit
• Maccabi
• Meuhedet
Each fund runs its own medical facilities, so it is important to check that your doctor or hospital is registered with the network, although you can choose which medical provider you see (even if they are not with your specific fund).
Private healthcare in Israel
Whilst the standards of medical care in Israel are generally excellent in the public sector, public healthcare is facing certain challenges, as mentioned above. In order to avoid waiting times and treatment gaps, many expats and Israelis choose to take out private health insurance as additional cover. This can be done either with one of the healthcare funds outlined above, or with cover from one of the main international providers.
One of the main reasons people in Israel give for taking out private health insurance is how long waiting times can be. They also like that in the private sector you can choose your own doctor, which you can't do in public hospitals.
There are some local providers, such as the American Israel Medi-Plan (AIM) and the Meuhedet plan for foreign residents. The latter is a special enrolment programme for Toshavim Chozrim (returning Israeli citizens), tourists, and students with health coverage. When you take out a policy, make sure that you check it carefully, for example, to see whether it covers things like hospitalisations.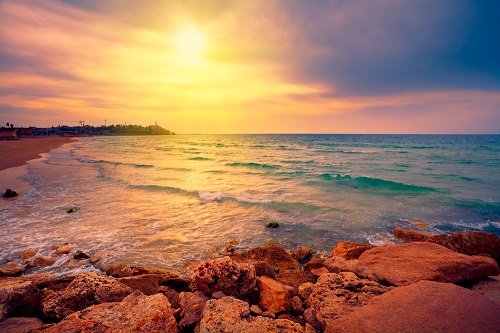 In order to avoid waiting times and treatment gaps, many expats and Israelis choose to take out private health insurance
National health insurance (NHI) has allowed the four sick funds to impose co-payments for several medical services included in the public basket, such as medication and visits to professional doctors.
The funds are also permitted to offer a voluntary health insurance programme that is open to everyone, regardless of health status, age, and economic status. This voluntary health insurance now has more services, and its role is described as complementary, supplementary, and duplicative.
These policies cover:
• Services that are not included in the NHI healthcare basket
• Services that are covered by the NHI to a limited extent
• Services that are covered by the NHI and can be purchased in the private sector
Private sector services allow more choice when it comes to your provider, faster access, and improved facilities. In 2016, nearly 83% of Israel's households bought voluntary health insurance from the sick funds, and 43% also bought private health insurance. A recent report notes that the prevalence of multiple insurance policies (41% of all households have this) raises concerns that consumers may be paying twice for overlapping coverage. 88% of those who did not take out voluntary sick fund insurance did not have any private insurance either.
Medical tourism is a growth industry in Israel's private sector. The Medical Tourism Law came into force in 2019 to regulate the sector. The Ministry of Tourism reports that around 30,000 medical tourists have been travelling to the country each year, the majority of them from Russia, Ukraine, Eastern European countries, Cyprus and other neighbouring countries.