The quality of healthcare in Japan, both in the private and the public sector, is of a high standard. The public sector can in some ways be seen a victim of its own success. The treatment is very good, but because it is perceived to be so, and also because it is relatively inexpensive (especially when compared to the US), hospitals tend to be busy. Therefore, many expats choose to access the private sector.
Public healthcare in Japan
If you are working in Japan, you will be registered with a form of national health insurance, as this is compulsory.
The national insurance schemes include the following cover:
• Primary care and GP visits
• Hospitalisation
• Prenatal care
• Screening
• Infectious disease control
There is a separate system of insurance (介護保険 or Kaigo Hoken) for long-term care, which is sometimes termed 'nursing insurance.' This is run by the municipal governments. If you are between 40 and 64, you will be asked to make contributions of around 1.5% to 2% of your income to cover this.
You do not need a referral from your GP in order to see a specialist, but can instead make an appointment directly at a clinic. At some clinics, you may not even need an appointment, in which case you can simply join the queue.
You can choose your own primary care provider. However, note that Japan is unusual in that it does not have a high percentage of GPs, and many of them are found in rural rather than urban areas. This is the opposite of what is found in many nations, where doctors tend to practice predominantly in urban areas. Many Japanese doctors say that they prefer the quality of life in the countryside.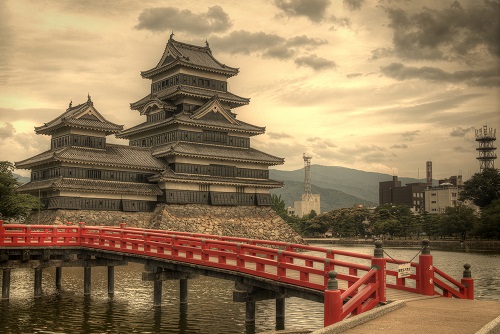 If you are working in Japan, you must be registered with a form of national health insurance
Not all doctors in Japan speak English, so you may need to take an interpreter or a Japanese-speaking friend with you to your appointments. Alternatively, your insurance company may be able to recommend providers who are English-speaking.
If you need emergency treatment, then it's worth noting that ambulance transport is free. However, you will need to take some cash (around US$100) with you to the emergency room, as you may need to pay for your treatment upfront. Emergency rooms can be busy, as many people choose to access these rather than to try to get an appointment with their GP. Make sure you check your local hospital opening hours, as these can vary.
The picture of public healthcare in Japan is not entirely rosy. Hospitals reported financial difficulties in 2018, accompanied by losses. Around ¥42.6 trillion (US$390 billion) in total was paid to healthcare institutions, but public institutions struggled.
A negative profit margin of 13.2% was experienced in institutions that were run by local governments. National hospitals reported a negative 2.3%, while the private sector continued to operate in the black, even though profits were down. Reports stated that increased service fees led to inflated medical spending and a heavier contribution burden.
Like most countries, Japan is facing an ageing population and a decreasing number of workers. The Nikkei has reported that, between 2013 and 2017, premiums for shakai hoken (national insurance) members increased by an average of ¥58,690. Annual salaries increased by ¥160,000 during the same period, but the rise in health insurance premiums reduced the effect of these wage hikes by nearly 40%. This is referred to as a form of 'hidden taxation.' An increasing number of people either lack insurance or simply cannot afford it.
Currently, public hospitals in Japan have an excess of beds: 13.1 hospital beds per 1,000 people in 2016. This is the largest ratio among all Organisation for Economic Co-operation and Development (OECD) countries, in which the average number of beds per 1000 people is 5.4. The Nikkei reports that Japan had an excess of 211,000 beds nationwide in 2018, 14% more than in 2013. Prefectures are attempting to force hospitals to transfer these beds from acute to rehabilitatory care, but institutions are resistant, as they make more money from acute beds.
Mental health services in Japan are reportedly of a lower standard than in some Western nations. Isolating and restraining patients may still be carried out in some institutions, and there remains some stigma around accessing mental health services.
Overall, there are some pressures on the Japanese public healthcare system, but it is generally of a very high standard.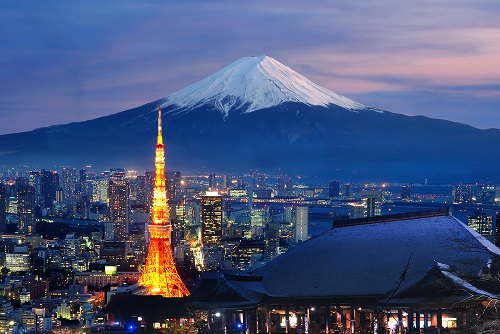 There are some pressures on the Japanese public healthcare system, but it is generally of a very high standard
Private healthcare in Japan
Some expats, as well as short-term visitors to the country, may elect to take out private health insurance to cover their time in Japan. A high percentage of the Japanese population already have secondary cover. Even though the public healthcare system is good, private cover can minimise some costs, for example, in the case of orthodontics.
It is important to note that Japan is not quite the same as some other countries. For-profit organisations are not allowed to run hospitals and clinics; Japanese hospitals legally must be non-profit. Therefore, governing and administrative decisions are made by doctors, and they must also own and operate clinics. The for-profit healthcare sector therefore consists primarily of elective and cosmetic procedures.
Nonetheless, what private sector healthcare there is in Japan is of a high standard, and the country has become a destination for medical tourism. This is particularly the case with Chinese patients, who used to visit the country for health checks and therapies, but who now come for some surgical procedures in clinics as well.
The government has plans to open wellness centres outside of the main urban centres, which currently account for the highest percentages of foreign visitors, in an attempt to attract tourists to more outlying regions. International hotel chains, including the InterContinental, Hyatt and Marriott, are intending to open spa and wellness centres in the country.