The Italian healthcare system, or Servizio Sanitario Nazionale (SSN), offers its citizens and legal residents wide-ranging, universal medical coverage free of charge or at a relatively low cost. Yet, like most Mediterranean countries in the European Union, oral healthcare makes up only about 5-8% of the public health system.The legislation on essential levels of care (LEAs) mandates public funding of dental care to specific populations such as children (0-14), seniors, vulnerable people (medically compromised and those on a low income), as well as individuals who need dental healthcare in urgent or emergency cases.
Most Italians and foreign nationals, however, should plan on making appointments with a private dental studio for things like filling cavities, applying crowns and doing extractions, along with orthodontics, teeth whitening, and other cosmetic procedures.
Quality Of Dental Care In Italy
A dentist (dentista) in Italy is defined as a professional who holds a university degree in medicine and surgery, or in dentistry and prosthetics. They are responsible for the prevention, diagnosis, and treatment of diseases of the teeth, mouth, jaws, and associated tissues.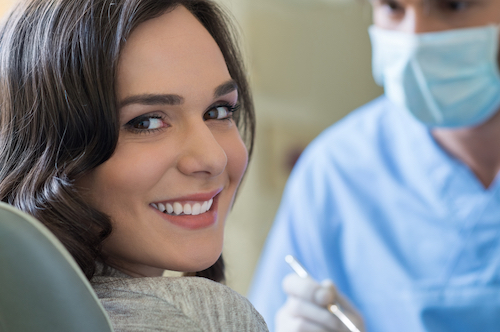 Both public and private dentists are authorised and regulated by the Azienda Sanitaria Locale (ASL) and are required to comply with all professional and structural standards in order to be certified and licensed to practice in Italy.
The two main dental associations in Italy are ANDI and AIO. They have recently reported that the number of dental professionals working in Italy has increased over the last several years. To date, there are some 60,000 practising dentists; around 90,000 dental chair-side assistants; approximately 26,000 dental technicians; and about 4,000 dental hygienists. With the revisions of the LEA there have been positive upticks in the range of services and treatments that are now offered by the SSN.
The majority of dentists in Italy are highly skilled professionals who operate modern facilities and use the latest equipment. To find a top-tier dentist in your area, we suggest you ask a friend or neighbour for recommendations. Before making an appointment for a consultation, it's might be a good idea to do a little research on the dentist's qualifications and to check out their academic credentials.
Affordable dentists in Italy are sometimes the best in town, so don't judge them by price point alone. Do your due diligence ahead of time and you are less likely to have regrets later.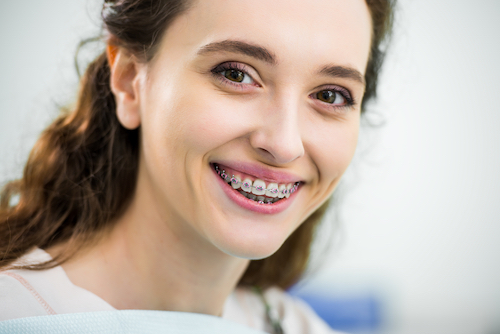 If you are looking for an English-speaking dentist, you'll be most successful in larger, metropolitan cities such as Rome, Milan, Venice and Naples, or near military bases and where NGOs employ a large number of foreigners.
Dental Insurance
There are many private health insurance plans available to Italians and expats living in Italy. Some include routine dental care and prosthetic appliances; however, there is a trend to add dental plans as a part of the coverage provided by supplementary health insurances. Check with companies that specialize in expat health coverage for more details.
Remember to keep all your medical receipts, as your out-of-pocket healthcare expenses can be deducted from your taxes at the end of the year.
Ophthalmologists and Opticians in Italy
Ophthalmology can be traced back to Roman times. It's believed that eyeglasses were invented sometime in the 13th century, with interest in human vision growing during the Renaissance. Towards the end of the 18th and at the beginning of the 19th centuries, specialized eye clinics began cropping up at the universities of Pavia and Padua. The Italian Ophthalmological Society was founded in 1879.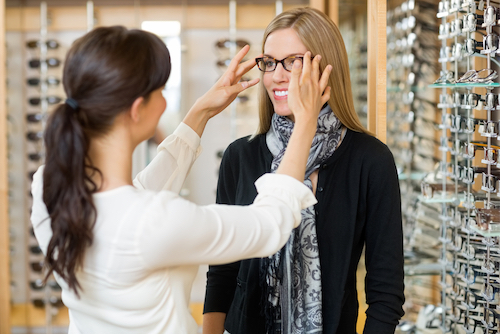 When it comes to your sight, don't take chances. Be sure to see the right eye care professional for your specific needs. Below is a quick breakdown of the main three types of eye care providers available in Italy.
Ophthalmologists
An ophthalmologist (oculista) is a medical doctor who is trained to deal with the diagnosis and treatment of eye and eyelid disorders including keratoconus, corneal surgery, and cataracts.
For these and other complex procedures and eye surgery, you will want to visit an ophthalmologist. If you need drops or a glaucoma test, go to a public or private hospital to be seen by an eye specialist.
Optometrists
An optometrist (optometrista), on the other hand, is a professional involved in examining the eyes and visual systems, but is not necessarily a medical doctor. Besides looking for defects and abnormalities, they offer eye tests in conjunction with the local ASL.
Optometrists can assist doctors with medical diagnoses and help to manage eye diseases, but their primary focus is on correcting refractive errors through the use of prescriptive eyeglasses.
Opticians
An optician (ottico) is involved in making and selling eyeglasses. You can usually find an optician in the shopping mall or the central commercial district of your city or town. He or she will fill prescriptions, fit and sell eyeglasses, contact lenses, and related paraphernalia.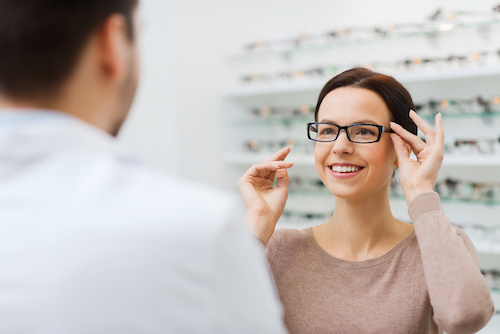 When deciding which professional eye care practitioner you should see, use the guide below as a rule of thumb:
• Make an appointment with an ophthalmologist if you suspect that you have an eye condition or disease that may require treatment and/or surgery.
• See an optometrist if you need an eye exam or want to update your eyeglass prescription.
• Go to an optician to buy eyeglasses, get your prescription adjusted, or to purchase contact lenses.
If you want to stay healthy and happy while living and working in Italy it's important to pay attention to your entire body, from head to toe. This not only means seeing your general doctor on a regular basis, but making regular appointments with your dentist and eye doctor as well. The Italian health system is one of the best and most efficient in Europe and the world, but it can't help you if you don't take advantage of it.
Would you like to share your experience of life abroad with other readers? Answer the questions here to be featured in an interview!