The Italian healthcare system, or Servizio Sanitario Nazionale (SSN), offers universal medical coverage free of charge or at a low rate to its citizens and legal residents. A regionally-based programme, medical services and hospital facilities vary widely from region to region in terms of quality. However, as a whole Italy's public healthcare is ranked among the top in the world by the World Health Organization, second only to France.If you are an expatriate living with a chronic illness in Italy, there are several options, within the public health system or through private health insurance, that will ensure that you will receive the ongoing care and support you need.
National Health Care: The Public Option
Most residents are eligible to be covered under the umbrella of Italy's national health service. Eligibility requires you to meet one of the following criteria:
• be a native or naturalized citizen of Italy
• be from an EU-member state living in Italy
• be a non-EU citizen with legal residency holding a valid permit to stay (Permesso di Soggiorno)
Depending on your status, you may have to pay a nominal yearly fee, as well as a small co-payment for doctors' appointments, labs, and prescriptions (ricette). The amount you will pay is determined by a fascia di reddito: a self-declared income bracket.
How Italy's Health System Works
In Italy, primary care is delivered through your local doctor. Patients will experience coordination of care that flows from the doctor to the regional or university hospital.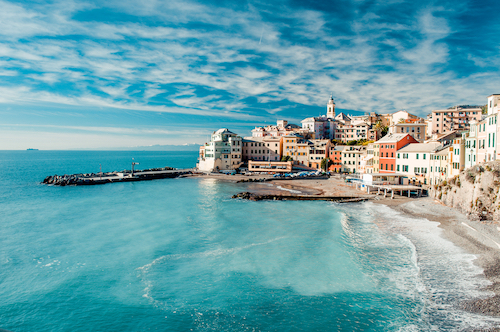 Your local doctor will be responsible for your care
The first step in the process is to register for health services at your Azienda Sanitaria Locale (ASL). Be sure to bring proof of citizenship or residency (carta d'identità) or your permesso di soggiorno, as well as your tax code (codice fiscale) and your income bracket declaration.
Once you have signed up with your municipality, you will be issued a health card (tessera sanitaria) printed with your photograph and your codice fiscale. You must carry this card with you at all times in order to receive health services and medications.
Care For Chronic Illnesses In Italy
In terms of life expectancy, Italians are amongst Europe's highest (82.7 years)—a close second to Spain. Italy guarantees basic healthcare to everyone, although at the moment, dental care is not covered.
Because there is a strong emphasis placed on primary care, you will be assigned a General Practitioner (GP) who will be your main care coordinator, managing your medications along with any referrals to specialists as appropriate.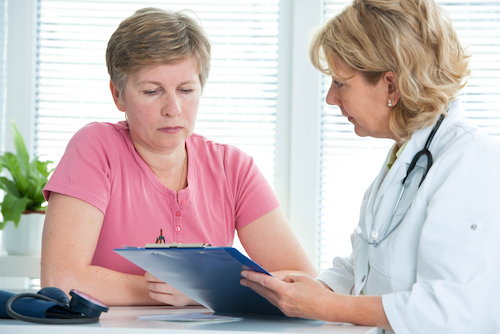 Your GP will be responsible for your overall care
In an effort to improve the coordination of care, many regions have introduced chronic disease management programmes which focus attention on conditions such as diabetes, congestive heart failure (CHF), respiratory diseases, and more.
Generally of a good quality, the Italian health care system performs well when it comes to ambulatory (outpatient) care-sensitive conditions such as asthma, chronic obstructive pulmonary disease (COPD), congestive heart failure (CHF) and diabetes, getting high marks when it comes to reducing the risk of complications and preventing hospitalisations. Cancer survival is among the highest in the EU.
For American expat Alice, who lives in central Italy, the management of her autoimmune disease has been surprisingly successful. She is able to see her GP doctor every two months for a blood test.
"I get the results at the same time as my doctor online. I print it out and head around the corner to the office where we discuss the findings and adjust my meds accordingly. With prescription in hand, I walk to my neighbourhood pharmacy (farmacia) and it's done! Over the last seven years, I've only needed to see a specialist once, because my GP doctor is also trained in endocrinology. I could not be happier with my care."
Private Healthcare For Chronic Conditions
If there is a wait to see a specialist in the SSN system, you may opt to see a physician privately. You don't typically need a referral (impegnativa) to make an appointment with a private specialist, though it might be a good idea to ask your GP for recommendations in your area.
If you do decide to see a private doctor, you will need to pay in full upfront. Depending on your situation, however, some doctors may accept patients with an SSN impegnativa at a middle-of-the-road, co-payment rate. In this case, patients are permitted to cut the queue a bit while also paying a fraction of what private services usually costs.
What Does Brexit Mean For Healthcare?
For British citizens who have been living in Italy for more than five years and who have registered via an S1 form with the local ASL, public healthcare in Italy is being paid for by the UK. Although the UK and Italian governments say they are committed to continuing this reciprocal healthcare agreement until the end of 2020, there still is no formal arrangement after Brexit. Those worried about their chronic conditions might want to check with their local ASL about what to expect.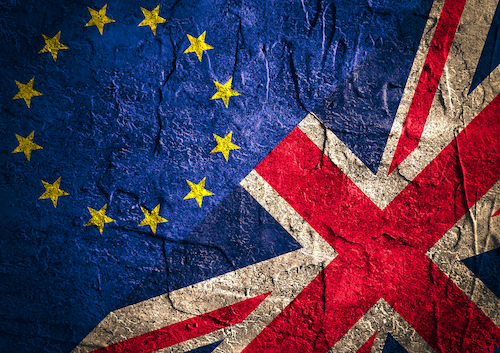 Check with your doctor to see if they know what will happen after Brexit
At the beginning of October 2019, the "Get Ready For Brexit" campaign sent out a press release stating that because the UK is leaving the European Union in short order (the date has recently been extended), they instruct all British citizens residing in Italy to take the following actions before the end of the Brexit deadline:
• register for residency with the local anagrafe before the deadline expires
• check with the British Embassy in Rome about access to healthcare after Brexit*
• ensure that your passport is up to date and valid for travel
*For those who have been living in the EU prior to Brexit, the UK government has recently announced that it will cover the public healthcare costs for S1 holders for up to six months after exit day. Be sure to check with the Embassy's website periodically, as things are changing all the time.
Would you like to share your experience of life abroad with other readers? Answer the questions here to be featured in an interview!