Norway's healthcare system is arguably one of the best in the world. Founded on the principles of free choice of provider and decentralisation, the healthcare system operates in a similar style to many other Nordic countries: a municipal structure.This means that both the treatments and healthcare professionals which are available to you will depend upon what geographical area you're located in, as Norway's healthcare system focuses on local kommunes.
Taking out a private healthcare policy can open up your options even further, although the national health system is so good that less than 5% of people opt to do this.
How Norway's Health System Operates
Norway's healthcare system is funded through a variety of means, and whilst they believe in universal healthcare access, healthcare services are not free.
The main funding for healthcare is raised through mandatory payroll contributions to the National Insurance Scheme. This is something that every resident is a member of — and whether you're eligible for health coverage will depend upon your contributions to the National Insurance Scheme (NIS).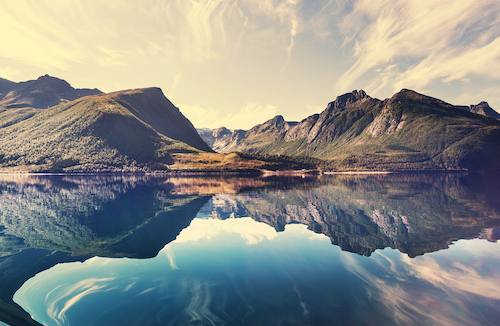 Your access to healthcare will begin when you become resident in Norway
In order to be a part of the NIS, you must be considered a resident of Norway. To do this you must stay, or plan to stay, in the country for at least 12 months: your membership will then begin on the date of entry.
Upon your arrival in Norway, you'll obtain a social security number and the details of your local GP's office. Your GP will be assigned to you automatically, and the details will be sent to you either through the post or via email from the Norwegian Health Economics Administration, usually referred to by its Norwegian acronym, HELFO.
If for any reason you are assigned a GP that you are not satisfied with, or you'd like to move to a GP's office a little closer to home, you are allowed to change your GP up to twice a year—or three times if you move towns. This is all done through HELFO, where you will also find an overview of local GPs including how long their waiting lists are, in addition to whether they have any spaces available for new patients.
Finding a GP can often take some time, often up to six months, so if you need medical treatment during this time period you may need to find an alternative GP in the meantime. This might mean that you need to seek private treatment, which will be an additional cost, but often results in much shorter waiting times.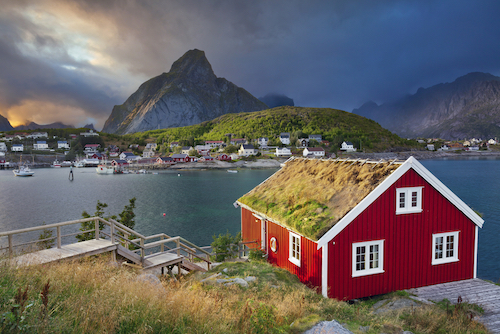 You are responsible for registering with a new GP if you move house
If you're planning on moving to a new area, it's important to know that the responsibility for changing your GP's details lies with you. If you're not sure where you're moving to and you'd like to know what people have to say about the local GPs in that area, you can reviews at legelisten.no.
How To Register With Norway's Health System
As mentioned previously, the health system in Norway is municipal and so in order to use the services you'll need to register on Norway's National Register, otherwise known as the Folkeregister.
If you're already working in Norway then you don't need to worry about any additional paperwork with this, as registration is automatic from the moment you start paying taxes—meaning when you receive your first month's salary.
If you're planning to move to Norway but don't have employment set up, you'll need to register with the The Norwegian Directorate of Immigration, which you can do here.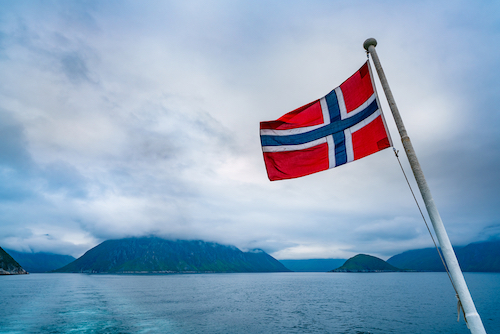 If you are working in Norway then your paperwork will be set up automatically
Once registration is complete you'll officially be a member of Norway's National Insurance Scheme (NIS) and will be required to contribute 8% of your gross annual income to healthcare services. This will be deducted automatically from your wages each month, together with any tax deductions.
When managing your healthcare Helse Norge, Norway's online health hub is an invaluable resource. On this website you'll find helpful information regarding all things healthcare, including details on doctors, healthcare facilities and your rights as a patient. In addition to this you'll also be able to discover which GPs work in your municipality and how to register with them.
Assuming they have space, you should be able to choose the GP you want. However, each GP has an agreement with the municipality over how many patients they can take on, and as a result, spaces can be limited. It is therefore important to reach out at your earliest convenience.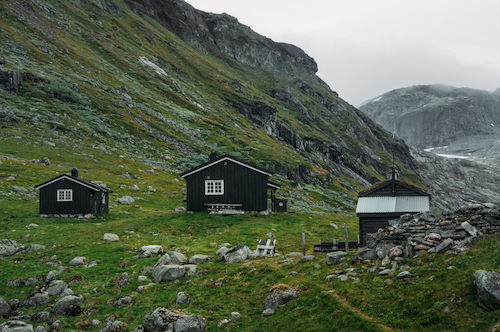 Space at GPs' surgeries can be limited
Once you have registered with a GP they will be responsible for your healthcare, from examination to diagnosis and treatment. This includes any specialist referrals or prescribed medicines.
Using Norway's Health System
Once you are an official member of the National Insurance Scheme, you'll be entitled to a variety of health service benefits provided by Norway's public welfare agency, otherwise known as NAV. These benefits will include treatment by doctors, nurses, psychologists and will put funds towards any medicines or procedures you require. This includes:
• childbirth and all associated costs
• any treatment for children under the age of 16 years
• all associated costs for work-related injuries
• partial costs for general healthcare and prescriptions
If you are an EU citizen, your European Health Insurance Card (EHIC) will entitle you to healthcare on these same terms, and you won't be required to pay any more fees. This will not change for UK citizens, even in the event of a no-deal Brexit, as the UK has reached an agreement with Norway where all existing healthcare entitlements will be protected.
How Much Does Norway's Health System Cost?
Although everyone in Norway is entitled to medical care, there is often a fee for using healthcare services. As a result, some residents prefer to pay for private health insurance, which covers patient contributions and can often secure faster treatment times due to patients being able to see a private practitioner.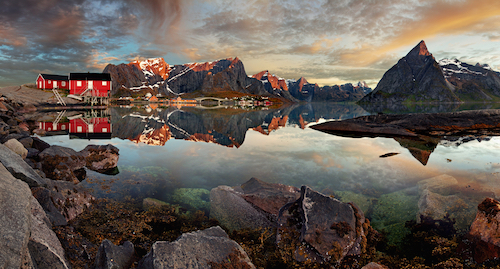 Some people opt to pay for private health insurance in Norway
However, even public healthcare in Norway is not free; a trip to the GP, for example, will cost you around 180 NOK (15 GBP). Having said this, there is a cap in place. Once you have spent 2,369 NOK (200 GBP) on treatments and services, you'll be granted an exemption card, known as a frikort. This exemption card will entitle you to free healthcare for the rest of the year, which includes visits to your GP, in addition to some medicines and treatments.
Prescribed medicines will come at a cost, and you'll need to pay a small fee in order to obtain them from the pharmacy. The amount you pay will depend upon what type of prescription it is. There are two classifications:
Blue prescriptions, which are charged at 39% of the cost of the drugs and are for prescriptions which cover illnesses and treatments that are deemed as chronic, due to them lasting for three or more months per year.
White prescriptions, which are prescriptions that are not usually covered by the NIS and so you'll need to pay the full amount, which is usually up to 1775 NOK (150 GBP) per year.
Would you like to share your experience of life abroad with other readers? Answer the questions here to be featured in an interview!