If you are going out to beautiful Italy in order to live and work, you may be asking how easily you will be able to communicate in English, or whether you will need to be fluent in Italian. We will answer some of these questions below.The official language of Italy is Italian. This is a descendent of a language called Tuscan (a dialect of the Italo-Dalmatian subgroup), but many Italians speak regional variations derived from the ancient language of Latin: the tongue spoken by the Romans and for centuries a lingua franca across Europe. Many European languages, such as French and Spanish, also have their roots in this old tongue, and if you studied Latin at school you will find that you have a head start in learning Italian, too.
The native languages of Italy are categorised as separate languages, not as dialects. There are approximately thirty-four native living spoken languages and associated dialects in Italy, most of which are independent Romance languages.
Italy has 12 languages that are officially recognised as minority languages:
• Albanian
• Catalan
• German
• Greek
• Slovene
• Croatian
• French
• Franco-Provençal
• Friulian
• Ladin
• Occitan
• Sardinian
Of these, official bilingualism (bilinguismo perfetto) is legally granted to German, Slovene and French. However, there are many other languages; some, like Vastese, are very rare.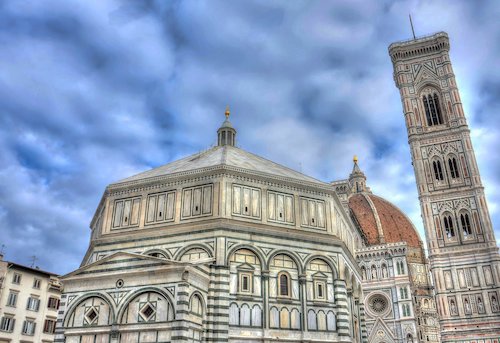 Four languages have official bilingual status in Italy
An estimated 29% of the Italian population speaks English to some degree of fluency, particularly in the cities and in tourist areas. Some expats have reported problems practising their Italian, as the locals speak fluent English and reply in that language when addressed in Italian.
However, the English Proficiency Index (EPI) undertaken by global language training company Education First (EF) ranked Italians as the worst in the EU when it came to English speaking, with marked differences in proficiency between northern Italy and the south: English was much more widely spoken in the north of the country. You may wish to bear this in mind depending on where you are going to be working.
English is regarded as the language of commerce and is commonly used in the workplace, particularly in international companies who tend to hire in local people whose English is already of a high standard. However, since only around a third of Italians overall speak English, it is advisable that you learn some basic phrases in Italian, particularly if you are intending to travel beyond the cities.
If you are planning to learn Italian during your stay in Italy, you will find plenty of provision, whether you are a beginner or an advanced speaker. Italy has a plethora of language schools across the country, offering a range of courses from summer schools up to full immersion programs with homestays. You may even be able to combine your English classes with other courses, such as programs about wine and cooking, and you will have a wide range of locations. There are also a large number of courses and resources online, if you want to start learning or brush up your Italian before you land.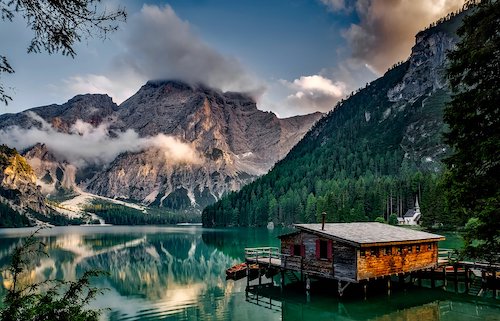 There are many language schools across the country
In general, because of the influence of the Latin language upon modern English, native English speakers usually do not find it too difficult a language to learn. English and Italian vocabulary sometimes share the same Latin roots.
Italy is a popular destination amongst English language teachers and you may be travelling out to the country with the intention of finding work. The demand for English is growing in the country, a result of increased levels of internationalism, and you will have a range of options from one-to-one private tuition to working in a language school. It is always easier to get work in international education if you have at least a certificate in either TEFL (Teaching English as a Foreign Language) or TESOL (Teachers of English to Speakers of Other Languages).
It is also preferable if you have experience in teaching schemes such as the Cambridge English exams or IELTS (International English Language Testing System): the English test for study, migration or work. Some teaching experience in the Graduate Management Admission Test (GMAT) will also be helpful. This assesses analytical, writing, quantitative, verbal, and reading skills in written English for use in admission to graduate management programs, such as the MBA. You may also find work more easily if you are experienced in teaching English for particular sectors, such as tourism and hospitality, or in summer schools.
It will also be helpful to have at least a Bachelor's degree as most language schools require this: basically, the rule of thumb is that the more qualifications you have, both in TEFL and in academic subjects, the easier you will find it to get work.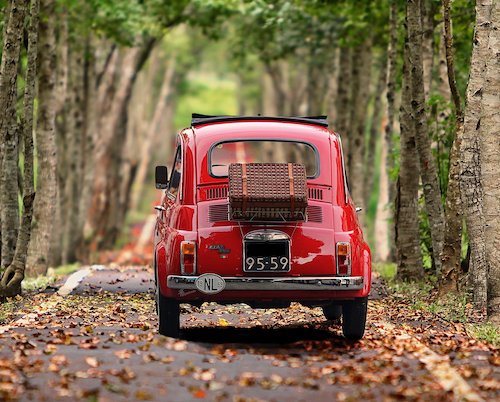 You will need official qualifications to be an interpreter
You can register with one of the online TEFL job agencies in order to find work: there are a number of these online as Italy is such a popular choice. Your salary will depend on your experience and qualifications in addition to your employer: typically you can expect to earn €1K – 1500 per month, but considerably more in universities, the corporate sector, and some international schools. You can also expect to earn more in the north of the country than in some of the southern cities. You can also teach privately as a tutor. In all cases you will require a work permit and this will be easier to obtain if you are an EU national.
You may also be moving to Italy with a view to taking up work in translation or interpretation: in this case, your chances of finding work will depend on having a high standard of Italian and the relevant professional qualifications.
Would you like to share your experience of life abroad with other readers? Answer the questions here to be featured in an interview!