In terms of banking, there are a few options open to expats living in Greece. For example, some choose to maintain an existing account in their home country, which can be useful for things like paying recurring bills back home. Others choose to open an international account with their existing bank, which may eliminate or reduce penalties on moving currencies across borders. And still others prefer to open a local account in Greece. There is also the option of using a borderless account, such as TransferWise.It is important to bear in mind that having an account in Greece is a prerequisite for taking a salary from a Greek employer and getting a residence permit. It will also make it easy to pay bills, get a mortgage, and establish a credit history in the country.
If you do choose to open a local account, it's worth noting that many experts still recommend keeping an account in your home country open too. By and large, Greece has come through the recent banking crisis (during which time it was almost impossible to open a new account there), but banks are still very cautious, and the financial industry as a whole remains volatile. During the financial crisis, there were limits on how much you could withdraw; these are now being lifted, but upper limits may still apply.
The main high street banks are:
• Alpha Bank – this bank requires a minimum deposit of 300 euros; other banks no longer require a minimum deposit
• Eurobank
• National Bank of Greece – in the event of another banking crisis, this is the one most likely to receive government help, as it is the national bank
• Piraeus Bank – this bank is a popular expat option, as it specifically offers internet banking in English
HSBC, Citibank and ProCredit Bank also have a presence in Greece.
You will need to consider exactly what you want out of your bank, when you compare their services and also their interest rates and fees, which can vary widely. Most will provide savings and current accounts, as well as deposit accounts in foreign currency. Even with a special account for this purpose, however, exchange rates on money brought in from abroad can still be high, and you may also have to pay an administrative fee. If you want to regularly transfer money from abroad, you might want to use a service like TransferWise or B2B Pay, while still maintaining your local current account.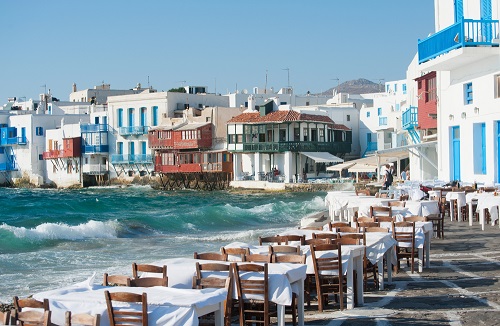 If you want to regularly transfer money from abroad, you might want to use a service like TransferWise or B2B Pay
Other services, such as monthly income savings accounts or investment accounts, may also be available.
Note that some banks may charge you for using another bank's ATM. The good news is that ATMs all have English-language options.
As long as you are over 18 and an EU citizen, you should have no difficulty in opening an account. US citizens may find it harder, as many banks in Greece do not want the administrative burden of meeting the requirements of the US Foreign Account Tax Compliance Act (FATCA).
Many banks will let you start the process of opening an account online, or they may allow someone with power of attorney to begin the process for you. Ultimately, however, you must still turn up in person, as they will want to take a copy of your passport and other documents, as well as signature samples. It may be simpler just to do the whole thing face to face.
Make an appointment before arriving at the branch. Banks are usually open from 8 a.m. or 8.30 a.m. to 2.30 p.m., Monday to Thursday, but close at 2 p.m. on Fridays. They are usually closed at weekends, but they often offer 24-hour service lines. Even if you have an appointment, however, be prepared to be patient, as the branch will probably be crowded. Many Greeks prefer to visit in person, even just to check their account, rather than go through a paper statement at home.
Branches of the main banks in larger cities often have staff dedicated to international customers, and bank tellers generally have a good level of English. Even so, they may require your supporting documents to be translated or notarised. Check their requirements with them when you make your appointment, and confirm exactly what supporting documents you will need to take.
Banks will typically want to see:
• Your passport or identity card – this will be to verify your identity and confirm that you are over 18
• A nine-digit tax number (AFM or Arithmo Forologiko Mitro) – you can get this easily and for free at your local tax office. Search for this at Ermis.gov.gr. They will want to see your passport and birth certificate, but you will not need to prove residency.
• Proof of address – a utility bill will do
• Proof of salary – a payslip, letter from your employer, or tax return will suffice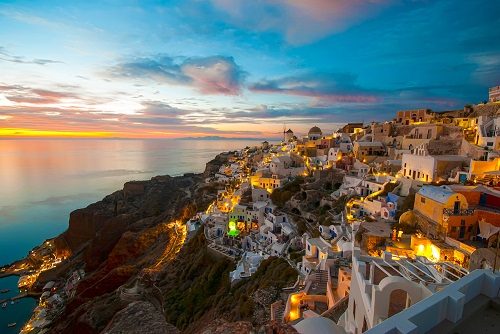 In Greece, branches of the main banks in the larger cities often have staff dedicated to international customers
If you are opening a joint account with your spouse, then they will want to see your marriage certificate. Some banks may also require a reference from another bank to confirm your creditworthiness. This is something else to clarify in advance.
Last of all, you will need to make a formal statement to declare that the account will not be used for business purposes. The bank will probably provide its own template statement for you to sign to this effect, and as it will probably be in Greek, make sure that you understand exactly what you are signing. If you intend to make and receive business payments, then you will have to open a business account.
With a current account, you will get account statements, a debit card to use at ATMs, and the ability to set up standing orders to pay bills. You can ask for a cheque book, though cheques are generally used only by companies, not individuals, and you are unlikely to be able to pay for goods or services with a personal cheque.
It is very unlikely that you will receive a credit card, and getting a loan will be even harder. Greek banks are still very wary of handing out unbacked money. If you feel a credit card is essential, then you will probably have to provide a letter of reference from your bank back home, your latest tax statement, or both, to confirm that you have a steady and reliable income. Even then, you will start on a very low credit limit.