In terms of banking, there are a few options open to expats living in Gibraltar. For example, some choose to maintain an existing account in their home country, which can be useful for things like paying recurring bills back home. Others choose to open an international account with their existing bank, which may eliminate or reduce penalties on moving currencies across borders. And there is also the option of using a borderless account, such as TransferWise.However, generally speaking, if you're going to be moving to Gibraltar long-term, then your best option will be to open a local account. This will make it easy to receive your salary, pay bills, get a mortgage, and establish a credit history in the country. It will also mean that you can easily visit your local branch in an emergency, so you won't have to rely purely on telephone or online support.
For British expats, transferring currency is not a problem, as Gibraltar uses the pound sterling. There is technically no such thing as a 'Gibraltar pound', though currency issued by the Gibraltar government has a different design to that issued by the Bank of England and the banks of Scotland and Northern Ireland that are authorised to issue currency. All of the designs have exactly the same value and are interchangeable in Gibraltar. Note, however, that you should not try to spend Gibraltar-issued currency in the UK, as it is not legal tender there.
It is possible to open bank accounts in other currencies, which will minimise charges. For example, the Euro and the US dollar are two of the most popular currencies in Gibraltar, and anyone expecting to receive regular payments in these currencies may want to pursue this option.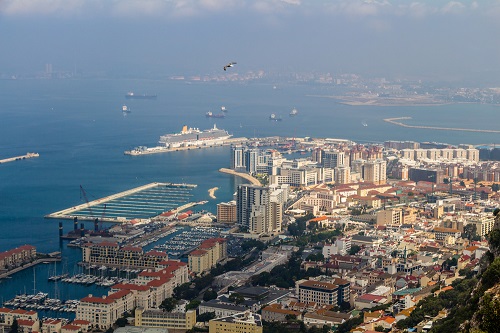 A local account in Gibraltar will make it easy to receive your salary, pay bills, and establish a credit history in the country
Some banks in Gibraltar are international, or have international connections, and will let new customers transfer in from abroad. This has the advantage of being very straightforward, as new customers already have proven identities and credit histories with their banks back home. Significant UK banks with a presence in Gibraltar are:
• NatWest
• Royal Bank of Scotland
Note that Barclays, which has a presence in many other countries, has recently scaled back operations in Gibraltar and does not have a presence there.
Gibraltar has the same regulations as the United Kingdom for anyone who wants to open a new bank account. However, there are differences in who may open an account. In Britain, most high street banks will treat new customers in the same way. In Gibraltar, what appears to be a high street bank at first glance, may in fact be very selective about who it will take on as a new customer. Bank J. Safra Sarasin only accepts individuals with high net worth. SG Kleinwort Hambros requires its clients to have a minimum of 500,000 euros worth of investable assets.
With those exceptions, anyone who can show they have ties with the territory – in other words, that they work, reside or own property there – can, generally speaking, open an account in Gibraltar. Banks most likely to take on an expat as a new customer are:
• G-Rock
• Gibraltar International Bank (the national bank)
• Trusted Novus Bank (formerly Jyske Bank)
Some banks may stipulate in their terms that the account holder must be resident in the territory, and this will disqualify anyone who lives over the border in Spain and works in Gibraltar. You will need to check this before applying, so as not to waste your time or the bank's.
To open your account, first make an appointment, so as to be sure of prompt attention when you arrive. Banks are generally open from 9 a.m. or 9.30 a.m. to 4 p.m. or 4.30 p.m. on weekdays and are closed on weekends.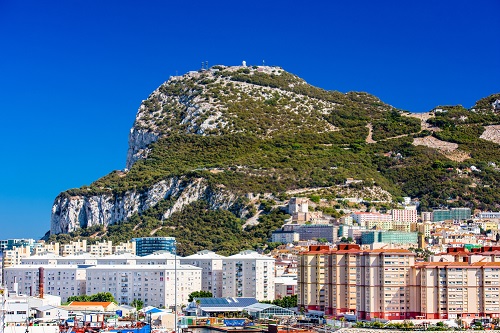 Some banks in Gibraltar may stipulate in their terms that the account holder must be resident in the territory
The procedure will be the same as in the UK. You will need supporting documents, in English, to prove your identity and residential address.
To prove your identity, you should provide one of the following documents:
• Your passport
• Your driving licence
• A national identity card
To prove your residential address, you will need one of the following:
• A recent utility bill
• A bank, credit card, or mortgage statement
• A current home insurance policy certificate
You can also use your driving licence or national identity card as proof of address, providing you have not already used them as proof of identity.
Once your application has been approved, and you have funds in your account, you will be given a debit card and access to online banking. Most banks can offer overdraft facilities and may consider offering loans, but customers with no previous credit history at their bank will find this difficult to get at first. You are therefore advised to wait until you have built up a history that is suitably sound. Depending on your personal circumstances and credit performance, this may take several months. Anyone applying for credit, either a few months down the line or straight off, as they apply for an account with built-in credit facilities, will of course be subject to extra credit checks.