In terms of banking, there are a few options open to expats living in Germany. Some choose to maintain an existing account in their home country, which can be useful for things like paying recurring bills back home. Others choose to open an international account with their existing bank, which may eliminate or reduce penalties on moving currencies across borders. And there is also the option of using a borderless account, such as TransferWise. However, generally speaking, if you're going to be moving to Germany long-term, then your best option will be to open a local account. This will make it easy to receive your salary, pay bills, get a mortgage, and establish a credit history in the country.German banks are not obliged to let you open an account, but provided that your financial history is sound and that you can prove your eligibility for German residency, you should not have any difficulties in doing so. As a foreigner, you may need a minimum deposit to open your account, and you may find that it takes you longer to access the full range of services or take out a credit card.
Your first aim should be to open a current account (Girokonto), though many banks will automatically include a savings account (Sparkonto) in the deal. If you require other kinds of accounts, then these can be added later, but the Girokonto is what you will need for day-to-day living and for paying bills.
Always make sure that you know exactly what services the bank offers, as well as the fees attached, before you decide to open an account with them. Germany does not have a single ATM network, so it's worth finding out exactly where you will be able to withdraw your money and whether there will be fees for using an out-of-network ATM.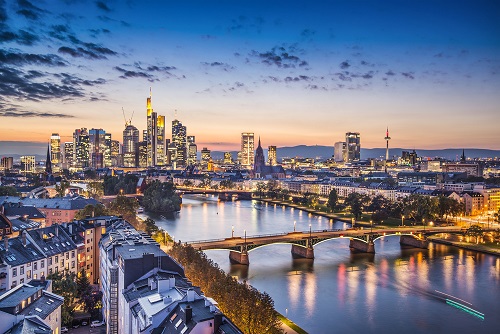 German banks are not obliged to let you open an account
The main high street banks to research include:
• BayernLB
• Commerzbank
• DAB BNP Paribas
• Deutsche Bank
• HypoVereinsBank
• KfW Bankengruppe
• Landesbank Baden-Württemberg
• Norddeutsche Landesbank
• Postbank
• Sparkasse – every large city has a Sparkasse; they are run as a non-profit public service
• Volksbank – a network of co-operative banks
The four largest banks – Commerzbank, HypoVereinsBank, Deutsche Bank and Postbank – together form the Cash Group, meaning that cash withdrawals are free for customers who use their ATMs. They are also more likely to be accustomed to dealing with foreigners, and their services may be closest to what you are used to at home.
For expats wanting to retain their existing bank, Deutsche Bank and Bank of America are partner banks and offer low-cost or free transfer services. HSBC, Citibank and Barclays also have a presence in Germany.
Online-only banks include:
• Comdirect
• DKB
• ING-DiBa
• N26
If you want to open your account online or from abroad, then DeutschesKonto.org lists the various banks, both high street ones and those online, that will let you do this, together with their requirements. Always contact the bank first to check exactly what they will require of you.
German banks are required by law to verify the identities of new customers beyond reasonable doubt, so while this does not prevent them from allowing you to open an account online and/or from abroad, be prepared for a very thorough process. At the very least, you will need to prove your eligibility for German residence. This will be no problem if you are an EU national. Otherwise, you will need to have your German visa, work permit, and the German address that you will be using for the account sorted out before you apply.
One option, for which you will need a webcam, is to use the VideoIdent service, where the bank verifies your identity by a video call. This is only available for certain banks and for certain nationalities; your passport will need to include all the necessary information required.
Another option is to use the PostIdent service, which lets you download an identity verification form from your bank's website, fill it in, and have it certified along with your passport at your local post office. The form is then sent back to the bank, which usually pays the fee for the procedure itself or reimburses your costs.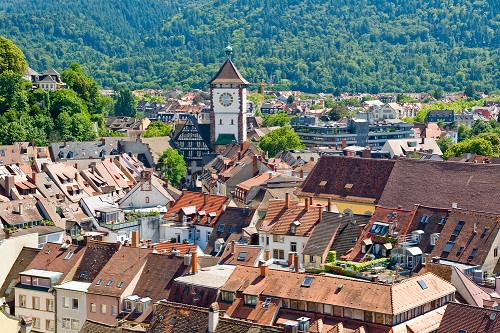 German banks are required by law to verify the identities of new customers beyond reasonable doubt
A third option is to download the identity verification form and have it confirmed, together with your passport, by a notary or lawyer. It is also possible to have your own bank in your home country complete the verification. Again, many German banks will reimburse your costs for this process.
The easiest option, however, is to open an account in person, once you have arrived in the country. Note that German is the only language officially available at banks. If you don't speak German, then you will need to register with a bank that has English-speaking customer support, or you could take a translator along with you. Make an appointment, so that they are expecting you and so that you can confirm what documentation you will need. German banks are generally open from 8 a.m. to 4 p.m., and they may also be open on one night each week.
Generally speaking, you will need:
• Your passport, with a current German residence permit, if applicable
• Your Meldebestätigung, i.e. your official registration as a resident and proof of address
• A completed application form
• Your initial deposit (the minimum amount depends on the bank)
• Proof of income or employment – this may be in the form of pay slips, a contract, a letter of recommendation from your employer, etc. (the more items you can produce, the better your chances)
• A SCHUFA credit rating – SCHUFA is the agency that keeps a credit history and score for anyone who lives in, has lived in, or has had a bank account in Germany. If none of this applies to you, then the bank may still need to confirm that SCHUFA does not have a record of you (not all banks will require this, so confirm a) whether they require a SCHUFA rating and b) what will happen if you can't provide one); they may want to conduct their own credit check.
If given the option, do not apply for a credit card or overdraft facility straight off. If you do, then the bank will have to check your credit score, which will increase the chances of a refusal. You can apply for these after a few months, during which time you will have built up your own credit record directly with the bank. You will get a free debit card immediately.