In terms of banking, there are a few options open to expats living in France. Some choose to maintain an existing account in their home country, which can be useful for things like paying recurring bills back home. Others choose to open an international account with their existing bank, which may eliminate or reduce penalties on moving currencies across borders. And there is also the option of using a borderless account, such as TransferWise. However, generally speaking, if you're going to be moving to France long-term, then your best option will be to open a local account. This will make it easy to receive your salary, pay bills, get a mortgage, and establish a credit history in the country.You do not need to be resident in France to have a French bank account, but non-residents may find that they have more restrictions on their account options, such as on their monthly withdrawal limits and minimum deposits.
Residents also have the advantage that they are entitled by French law to open a bank account. Your chosen bank can refuse to take you as a customer, and they do not have to give a reason, but they must then provide a letter of refusal (lettre de refus). If you take this to the Banque de France (the national bank), they will ask you to complete a droit au compte, and you will then be assigned another bank. This bank, provided your financial history is sound, will be obliged to let you open an account.
When doing your initial research, note that there are three general types of French bank accounts for individuals:
• Current account (compte courant) – this is the basic bank account for everyday use, and has low monthly fees in the region of 1 to 2 euros
• General savings account (compte sur livret) – this is a short-term savings account, which still allows easy access to funds when needed but for higher fees
• Long-term savings account (compte à terme / compte d'épargne logement) – this is a higher interest account
A debit card is standard, but it may still cost an annual fee of 30 to 45 euros, depending on its specific features. Make sure you only sign up for a card with features that are of use to you.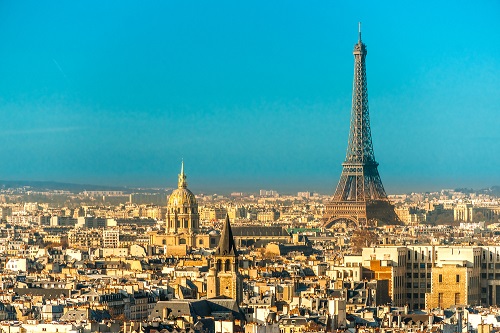 You do not need to be resident in France to have a French bank account
Banks all have different fee structures for cash machine withdrawals, and you may be charged if you withdraw cash from an ATM on a different network. There is a useful comparison site for all fees and charges at Tarifs-bancaires.gouv.fr/.
You may want to open your account before arriving in the country. Major foreign banks with a French presence include Barclays, Citibank and HSBC.
Subject to eligibility criteria, one of the following internet banks may let you open your account from abroad:
• Allianz Banque
• Axa Banque
• Boursorama Banque
• BRED
• Compte Nickel
• EKO Banque
• Filbanque
• Hello Bank
• ING Direct
• Monobanq
• Orange Bank
Otherwise, the main high street banks include:
• Banque Populaire – account options usually include international expat services, such as easy cross-border transfers and the ability to operate the account from abroad
• BNP Paribas – this is one of the biggest banks in France and operates globally, but you will need to be a French resident to access all its products and services
• Caisse d'Epargne
• Crédit Agricole – this is a co-operative banking network and has a compte à composer function, which lets you tailor your account to best suit your needs, for further fees; it also runs Britline, an English-speaking service for banking from abroad, which offers banking in English, online, or on the phone
• Crédit Mutuel
• La Banque Postale – this is an off-shoot of the Post Office, and it offers the largest branch network in France, plus usually cheaper rates
If you want a mobile-only account, you may like to try:
• bunq
• N26 – note that this bank no longer operates in the UK
• Revolut
The high street banks may let you start the process of opening an account online by completing an application form, uploading scanned copies of your documents, and making a first payment of funds. However, they will eventually require your face-to-face presence at a local branch (agence bancaire) to finalise the deal. You will need to schedule an appointment for this, and you will probably need either conversational French or a translator, as staff are not always fluent in English. Branches are typically open from 8 a.m. or 9 a.m. to 5 p.m. Monday to Friday, and they close for lunch. Some are open for half a day on Saturday mornings.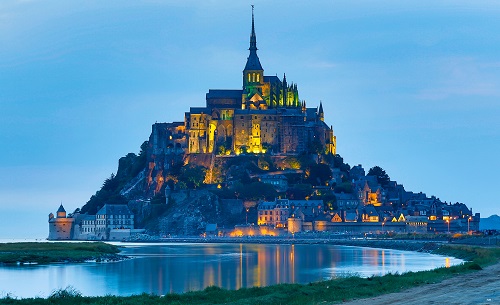 There are numerous banks to choose from in France, including mobile-only banks and high street banks
Always check with the bank in advance as to exactly what documents you will need, especially as they may require them to be translated into French and either certified with an Apostille stamp or notarised.
You will usually have to provide:
• Your passport, with a residence permit or a long-stay visa
• Proof of residence in France – a lease contract, rent receipt, or recent utilities bill
• Your tax identification number from your home country (for UK citizens, this will be your national insurance number)
• Proof of income and evidence of sound financial history
Provided that the bank itself is satisfied as to your identity, and you are resident in the country, then you can open an account using a pseudonym. Married women can open an account in their maiden name. However, the account – and your true identity – will still be disclosed to the official list of all bank accounts held in France, FICOBA (Fichier National Des Comptes Bancaires Et Assimilés).
Once your account has been opened, you will receive your bank card (carte bleue) and PIN, usually within seven to 14 days. You can also ask for a cheque book, although this may mean an additional fee. Cheques are still quite popular in France.
Most important of all, you will receive a RIB (relevé d'identité bancaire) identification number. This will be needed for setting up automatic processes, like standing orders for monthly payments of bills and for your employer to pay your salary into your account. It also includes an IBAN (international bank account number) for international money transfers.