As an expat destination, Italy is most popular among retired people and those looking to settle down with a partner. The market generally supports people purchasing properties, rather than renting them, but you can also find great rental opportunities with the right landlord.
Renting property in Italy
In general, rental prices in Italy are competitive. It can be expensive to stay in the centre of the main cities, such as Rome and Naples – Numbeo reports an average cost of €959 for a one-bedroom apartment in central Rome, and €1,028 in central Milan. However, with a countrywide average of €417 for a one-bedroom apartment outside the city centre, you should be able to find something to fit your budget.
Private rentals are most common in Italy, meaning that you are unlikely to find full apartment blocks managed by a company. It is much more likely you will be dealing with your landlord directly or through a letting / real estate agent. An agent comes with added costs, as commission will often equal one months', or more likely two month's, rent. However, if you deal directly with your landlord, you cannot guarantee that your contract will be drafted correctly.
The contract also has to be registered with the local police, as the landlord is required to pay a proportion of rent as tax, and therefore landlords may avoid registration to evade taxes. As the registration cost is shared between the tenant and the landlord, it will be clear if the landlord has skipped this step.
If you choose to register with an agent, they will be able to source appropriate properties for you to view, but if you want to deal directly with a landlord, you can begin your search online. Property listing sites include Affitto.it, Subito.it, Kijiji.it and Casa.it.
The initial cost outlay for renting can be prohibitive, as, even if you avoid agency fees, the security deposit is likely to be two, perhaps even three, months' rent, and the first month's rent is required upfront.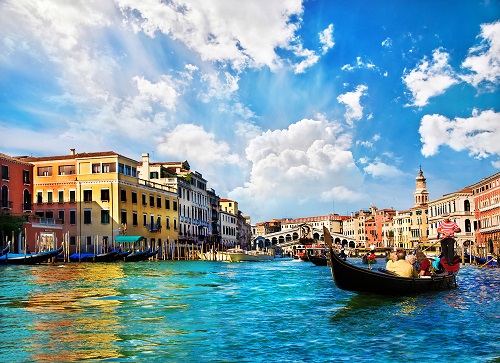 The initial cost outlay for renting in Italy can be prohibitive.
There are three types of rental contract in Italy:
1. Transitory – up to 18 months
2. 3+2 – a three-year contract with the option to extend by another two years
3. 4+4 – a four-year contract with the option to extend by another four years
If you are looking for a shorter stay in the country, you can get a short-term rental contract for six months to a year, and these properties will generally come furnished. You can expect rentals with leases of two years or longer to be unfurnished. In Italy, unfurnished means the property is likely to be completely bare. This extends to all appliances, so you may need to supply your own kitchen apparatus, white goods, air conditioning and perhaps even lighting fixtures.
The standard notice period to vacate property in Italy is six months, and when you give notice, it must be submitted in writing. Therefore, if you are looking to stay for less than a year, or you are unsure how long you will be living in the country, it may be wise to look into a short-term let at first, for which you will not be required to sign an official contract.
Buying property in Italy
Over 70% of Italians are homeowners, largely due to family inheritance. House prices vary widely from region to region, but are generally low compared to those in similar European countries, which benefits expats and young, first-time buyers. Interest rates on mortgages are also very low, which makes it a good time to buy. If you find renting too expensive, then you may see more benefits in buying.
If you are an EU citizen, or are coming from the European Economic Area (EEA), there are no restrictions on you buying property in Italy. However, non-EU/EEA citizens are not allowed to purchase property, unless their country has reciprocity, i.e. if Italian citizens are in turn able to buy property there.
This exception will cover most expats, but if your home country does not have reciprocity, you will need to be an official resident before you can begin your purchase. Furthermore, if you are buying an old property for which you need to pay extra registration tax, the fee increases from 3% to 7% for non-residents, so it is recommended that you obtain residency 18 months before beginning the buying process.
Most buyers engage an estate agent to assist them with their property purchase. If you want to buy in Italy before relocating, you can look for a local estate agent who will work with an Italian estate agent on your behalf. Agents will charge 3% to 8% of the property price as commission. Whether or not you choose to use an agent, you can search on sites such as Lionard, Toscana Houses, Italian Houses For Sale, Romolini and Viviun.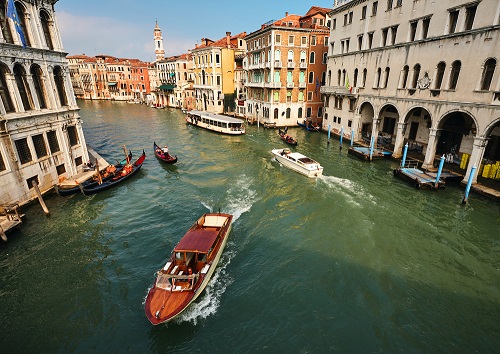 Most buyers engage an estate agent to assist them with their property purchase in Italy.
While many Italian banks will turn away foreign buyers, there are a number that will grant expats a mortgage. The bank will want to see information and documents relating to your income and employment (or self-employment, if applicable), which should be translated into Italian and certified. The bank will also appoint a surveyor to carry out an inspection of the property, identify any key defects and decide on a valuation. If you have not already engaged a lawyer/notary at this point, you will need one now to send the lender a property title check report.
When you make an offer on your chosen property, you will need to pay a 1% deposit to confirm your interest. Unfortunately, this does not secure the property, as the seller can still accept other offers, so it is best to include a time limit in your offer.
Once your offer is accepted and you have final mortgage approval, a preliminary contract (a "compromesso" or "preliminare") is drawn up by the seller (or their agent or lawyer). At this point, you will need to pay a 10% to 20% deposit, depending on what has been approved by your mortgage lender.
Italian law generally favours the buyer, so if you have paid your deposit and the seller pulls out, your deposit is returned and the seller is required to pay you a fee equal to the deposit amount. This means you will receive back double the amount you paid.
When you have final mortgage approval, the mortgage contract and final deed transfer are signed at the same meeting, organised by the bank and notarised by the buyer's lawyer. This is usually one to three months after the signing of the preliminary contract.
Prices, ages and qualities of housing differ greatly across Italy. There can be a vast difference in cost and quality between a new flat in the centre of a city and a historic villa in the countryside, but wherever you decide to relocate to, you will be surrounded by culture, history and incredible cuisine.