Jamaica is known for being relaxed and having a strong sense of community, so often the best way to find out about upcoming property sales or bargain rentals is through word of mouth. Expats recommend spending time visiting Jamaica and staying in short-term rentals, to get to know the local community, before you commit to a lease or purchase, as you may find the best deals through adverts in the post office or through talking to your neighbours.As well as helping you find a good deal, visiting your desired location and getting to know the area and locals before you sign a contract can help you avoid scams. It is strongly recommended that you make sure you have seen property in person, before you make any commitment.
Renting property in Jamaica
Rental prices can vary considerably, depending on where you choose to live, but generally renting in Jamaica is very affordable. According to Numbeo, the average rent price for a one-bedroom apartment in central Kingston is JMD $71,818.18 (c. USD $512). In Montego Bay, the average cost is JMD $50,000 (c. USD $355); in Ocho Rios it's JMD $74,000 (c. USD $532); and in Negril it's JMD $30,000 (c. USD $215).
You can save a lot of money by renting a room in a shared property. There are many large villas in Jamaica, where you can get a room for a great price, so this can be a great way to save money if you are relocating alone and are willing to sacrifice some privacy. Many Jamaican properties, especially shared houses, are rented furnished, which in some cases can mean even crockery is provided. However, you can also find unfurnished options, if you would prefer to use your own furniture and appliances.
There is no shortage of short-term rentals in Jamaica, given its popularity as a holiday destination. However, if you want to sign an official lease agreement on a freehold property, this must be for at least one year, as specified by the Registration of Titles Act.
The easiest way to find a rental property in Jamaica is by enlisting the services of an estate agent. You can also search online, through sites such as Keller Williams, Remax Elite, Sagicor, and Coldwell Banker.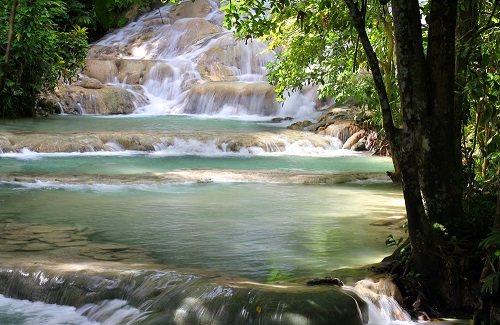 The easiest way to find a rental property in Jamaica is by enlisting the services of an estate agent.
In recent years, there have been disputes between landlords and tenants over whether or not security deposits are lawful. In 2018, a court case found that landlords can legally request security deposits, because the sum is recoverable by the tenant at the end of the tenancy. Security deposits are commonplace now, and are usually equal to one month's rent.
Jamaican law is generally in the tenant's favour. Firstly, under the Rent Restriction Act, landlords cannot increase rent by more than 7.5% per year without getting approval from the Rent Board. Furthermore, even after the end of the tenancy term, landlords can only evict tenants if the tenant has failed to pay rent for 30 days, has breached the tenancy agreement, or if the landlord needs the property for residential purposes (for themselves or their family). The landlord has to give the tenant 30 days' notice for any of these reasons, and the tenant can request an extension.
By law, landlords must register their property with the Rent Assessment Board. Make sure you check the landlord has done so before you sign your rental contract, to avoid any difficulties that may arise if the landlord is charged or convicted.
Buying property in Jamaica
Jamaica is considered to be a buyer's market, and there are no restrictions on foreigners buying property. The only thing you will need is a Tax Registration Number (TRN), which you can apply for on the Tax Administration Jamaica website.
Popular websites to search for property include Property Ads Jamaica, Housing Agency Jamaica, Coldwell Banker, Century 21, Victoria Mutual and Keller Williams, and it is recommended that you work with a realtor/estate agent. You can find estate agents by looking at the members lists on the Real Estate Board of Jamaica and Realtors Association of Jamaica websites.
If you plan to obtain a mortgage, certain banks will offer mortgages to foreigners, but bear in mind that it may be considerably cheaper to borrow from a bank in your home country. The bank will want to see proof of your employment status, income and credit history, and will require that your monthly income is at least three times the cost of the monthly mortgage payment.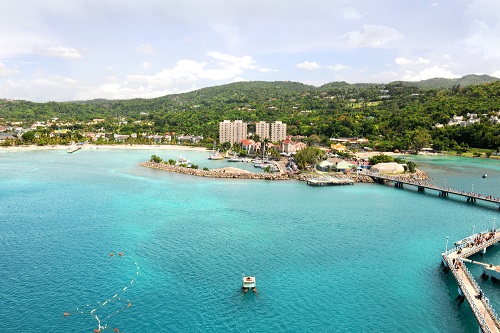 There are no restrictions on foreigners buying property in Jamaica.
It is not a legal requirement in Jamaica that you engage a lawyer's services, but it is strongly advised to have someone check over and approve contracts and title deeds. When you have had an offer accepted, you should arrange for your lawyer to carry out a land survey and title deed search, to clarify what you will be purchasing and to check for any conflicts of interest or other claims on the property.
Once everything is confirmed and you and your lawyer are satisfied, it is recommended that you register a caveat to ensure no other claims can be made against the property. The seller's lawyer will prepare the Agreement of Sale, which both you and the seller must sign.
The signed agreement should be submitted to the Office of the Registrar of Titles, and the down payment (10% to 20% of the property value, as specified in the Agreement of Sale) must be sent to the seller's lawyer. At this point, stamp duty (a flat fee of JMD $5,000 split equally between buyer and seller) and transfer tax (2% of the property value, which the seller must fund but the buyer must submit) must be paid and the agreement stamped by the government, within 30 days, to validate the conveyance of land and to avoid substantial penalties.
The deed can then be transferred and the sale is complete. If you have obtained a mortgage, you may have to wait up to 90 days from signing to complete the purchase.
The process of buying or renting property in Jamaica can be stressful for an expat not used to such a laid-back attitude, but once you have secured your home, you can really begin to settle into the relaxed Caribbean culture.