Renting property
If you're looking to stay in Japan for the short- to medium-term and want to rent property, you're in luck, as the process is pretty straightforward. However, be prepared to pay for extra costs, on top of rent, such as realtor fees and insurance premiums.Typically, apartment contracts last for one or two years in Japan, and are breakable if you give two months' notice. They usually come unfurnished and do not include utilities. To find an apartment, you'll probably have to go through a realtor, as the vast majority of properties are not rented out directly by landlords. Before you sign a lease and officially move in, you'll need to secure a guarantor, who must be a Japanese citizen, and pay a series of fees. You can hire a guarantor from a company if you don't have someone who can serve as one for you.
Common fees include:
• Guarantor fees: usually 50% to 100% of one month's rent
• Insurance fees: starts at $190, but can be more expensive depending on the size and location of the apartment
• Realtor fees: usually 100% of one month's rent
• A cleaning fee: starts at $190, but can be more expensive depending on the apartment
• "Key money" (literally translated to gratitude money): this started during the housing shortage of 100 years ago as a "present" to the landlord, but has now become mandatory, and usually equates to 100% of one month's rent
• Changing lock fee: $100 or more
• Maintenance fees
You may also have to make additional deposits, such as if you have a pet or are renting a furnished apartment.
In order to sign your lease, you'll need money for all the above deposits and fees, as well as your visa or residence card. You can't rent property on a 90-day tourist visa, but most other visas, including study and work visas, are valid for renting. You'll also need a Japanese phone number, proof of income (usually a statement from your Japanese bank and a letter from your employer) or savings, an emergency contact, and a signature stamp. Signature stamps, called hanko or inkan, are your official signature in Japan. You can get them at Hankoya shops or online, and they usually cost about $30 and are ready in a few days.
If you want accommodation for just a few months, your best short-term option would be a gaijin house, or guest house, which is a shared house run by companies marketing to foreigners. They come furnished and don't require a guarantor. Often, they'll have shared common spaces, including kitchens and bathrooms, and private bedrooms.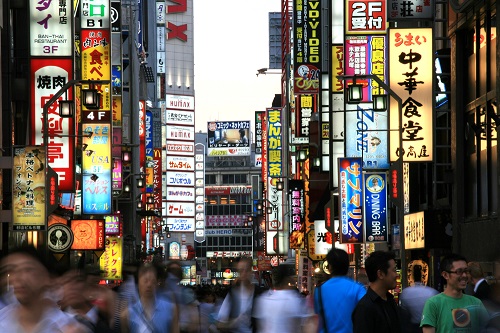 If you want accommodation in Japan for just a few months, your best short-term option would be a gaijin house.
Expats who are looking for properties to rent can start by checking out online listings at Suumo, HOME'S and CHINTAI, all of which are in Japanese but can be translated. Alternatively, you can use Apts.jp, which is in English and specialises in helping foreigners find one- to two-year rentals.
Prices vary depending on exact locations, but in general, rent in Japan is relatively high due to its large population and small size. Accommodation is cheapest in the countryside and more expensive in major expat destinations, including the cities of Tokyo, Kyoto, and Osaka. Example rents in those cities include:
• A one-bedroom in Tokyo will cost an average of $1,200/month
• A three-bedroom in Tokyo will cost an average of $2,800/month
• A one-bedroom in Kyoto will cost an average of $640/month
• A three-bedroom in Kyoto will cost an average of $1,400/month
• A one-bedroom in Osaka will cost an average of $700/month
• A three-bedroom in Osaka will cost an average of $1,300 /month
If you're planning on starting the rental process, keep in mind a few Japan-specific tips:
Codes for listings
Most rentals in Japan aren't listed in ways you might be used to. For example, apartments aren't sorted into 'studios', 'one-bedrooms' etc. Instead, an 'L' is used to refer to an apartment with a living room, a 'D' is used for dining room, a 'K' for kitchen, an 'S' for storage or extra room, and an 'R' for an apartment that is one single room (what you might know as a studio). So a 1K is an apartment with one bedroom and a separate kitchen. A 2LDK is an apartment with two bedrooms and a larger space that is the living room, dining room, and kitchen. Even if they are standalone spaces, they likely won't have doors separating them. All accommodations come with a bathroom, though it's usually a small room with the toilet in the shower.
Room sizes
Within listings, room sizes are usually listed in tatami, or woven mats. A six-jo room is a room with six tatami, or 9.6 square metres (one tatami is about 1.8m x .9m, or 1.6 square metres).
Floor types
If your apartment has tatami floors, or traditional woven mats, be careful about the type of furniture you use. Heavy wooden or metal pieces can damage the mats, which are difficult to replace.
Jiko bukken
Keep an eye out for stigmatised property, or jiko bukken. These properties are places that were home to unfortunate incidents, including deaths or suicides, and are often hard to rent to Japanese people. As a result, rents for these properties are often cheaper by 20% or more.
Buying property
If you're planning to stay in Japan long-term and want to own property there, you should have no problems in making this happen. Unlike many other countries, Japan makes it fairly easy for expats to buy property. For example, you don't need to be a citizen to buy a home.
If you're looking for property for sale, try using popular websites, such as Summo, At Home, and O-uccino. Also, you can look for a realtor to help you find properties that have yet to hit the market. Century21 is popular in big Japanese cities, and several expat-focused companies exist, including Real Estate Japan. Check out the English-language version of the Ministry of Land, Infrastructure, Transport, and Tourism's website to see recent sale prices for property in the neighbourhoods you're looking at.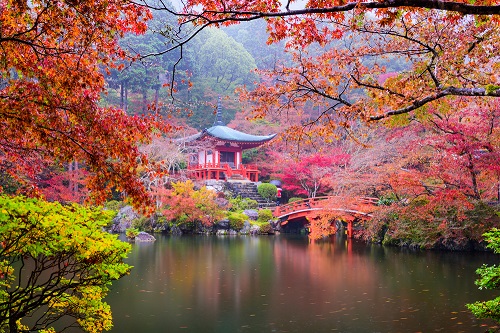 You don't need to be a Japanese citizen to buy a home there.
Once you've found a property you like, it's time to begin the house-buying procedure. If you're trying to buy a new property, you'll need to fill out an application and submit it to the development company, along with an application fee (which will be $190 or more). If you're buying a pre-owned home, you'll submit a letter of intent to the seller. In both cases, you'll submit "earnest money," which is a deposit paid to the seller that's meant to demonstrate the goodwill and serious nature of your intention to buy. It's usually between 5% and 10% of the purchase price, and it counts towards that payment once all the paperwork is completed. As you're submitting your letter of intent or your application, you'll also be preparing your loan application.
The most difficult part of the process is securing a loan. Lenders provide financing to individuals only if they'll be allocating no more than 25% of their annual gross income to their mortgage payments. To qualify for a loan, you'll usually need to have permanent residence status, be married to a Japanese citizen, or at least have long-term residency and a work visa.
If the seller is ready to do business with you, they will send you an "Explanation of Important Matters," or a document that explains, in detail, information about the property, including any property disputes with neighbours, legal restrictions on future builds, location of utility access, any past incidents on the property, any soil pollution, and more.
Once you've read and agreed to this document, you'll sign a Purchase Agreement with the seller, by stamping it with your inkan, which is a seal of your name in Japanese characters, as described above. From there, you'll formally apply for a loan (if you need one), which will usually take about two months to be approved. Then you'll sign for the loan, do one final check of the property, and complete the legal transfer of ownership with the seller.
For expats buying property in Japan, there are a few things to keep in mind. If you were planning to rent your property to provide you with a source of income, you may encounter issues. Vacancy rates in Tokyo are north of 30%, and a 2018 law restricts the number of days a short-term rental can be leased to 180. Also, Japan's geographical location means that it's prone to earthquakes and tsunamis, so keep in mind the potential damages these can cause.