Renting property
As an expat, if you're interested in renting property in Jordan, you should have plenty of options. The only restrictions on foreigners renting is that your plot of land cannot exceed 10 acres and your lease cannot be for longer than three years at a time.Most apartment leases are for one year, with the option to renew at the end. You can also find six-month leases, but these come with heftier price tags – they sometimes cost as much as 30% more per month than a year-long lease. You don't need to pay a deposit, but you may need to pay the entire rent upfront. Some landlords will allow you to pay quarterly, or every six months, but it's quite normal to have to pay for the whole year.
Once signed, the lease is unbreakable for any reason, so make sure you check out the place you want to rent before you commit to anything. Leases renew automatically, unless you notify your landlord two months ahead of time that you don't want to renew it.
Because you pay the rent ahead of time, most landlords don't require guarantors or any other deposits. You will probably need to buy renter's insurance, as well as pay a 2% annual tax on the cost of your rent to the government. You'll also need to pay for utilities and apartment services, such as communal lighting and the guard who patrols the property and runs errands for residents.
Properties can come unfurnished, partially furnished, or fully furnished. Fully furnished rentals will come with furniture, decorations, and appliances, but you'll need your own linens and towels.
Expats who are looking for properties to rent will probably need to go through a realtor, unless you have connections on the ground or can read Arabic and sort through the newspaper's apartment listings. Popular realtors include Better Homes, Century 21, and Abdoun Real Estate. You can also try the app Lyv, which has an English-language search feature to look for apartments by price, amenities, property type, and neighbourhood.
Most foreigners will probably be coming to Jordan to live in Amman, Jordan's modern capital city, which is a popular place for multinational corporations' regional offices.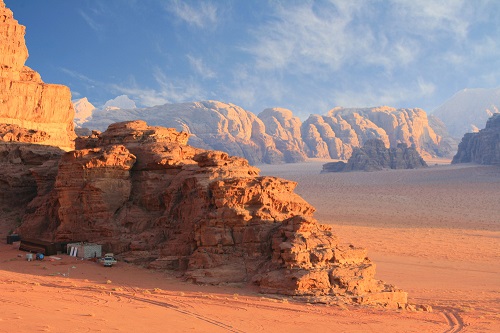 The app
Lyv
has a search feature to look for apartments in Jordan by price, amenities, property type, and neighbourhood.
Prices can vary greatly, depending on neighbourhood and size. In most expat-friendly neighbourhoods in Amman, like Abdoun, Swefiah, Webdeh, Shmesani, and others, a furnished one-bedroom apartment will go for anything from $550 to $1,250 a month in rent. A furnished three-bedroom apartment may cost from $825 to $1,900 a month. Luxury apartments, which may come with underfloor heating, alarm systems, private water tanks or wells, and pool access, are available starting at $1,800 a month for a furnished one-bedroom.
Other cities in Jordan, like Zarqa or Irbid, will have cheaper rentals, but also less expat-friendly options.
If you're planning on renting in Jordan, keep these tips in mind:
• The infrastructure in some Jordanian neighbourhoods isn't great, so take a look at your property's amenities ahead of time, and make sure you write down any issues in your contract before signing
• You'll need to set up your own utilities, including water, electricity, and gas. Electricity and water are subsidised by the government and aren't too expensive. You'll need to buy your gas by the cylinder, and your guard can likely help you install it.
Buying property
If you want to own property in Jordan, you shouldn't have a problem doing so, particularly with foreigner-friendly investment policies and competitive bank financing. Foreigners can own or lease property in Jordan for investment purposes, and are allowed one residence for personal use, so long as their home country permits reciprocal property ownership rights for Jordan citizens. That is the case for the United States, members of the European Union, Canada, and many other countries.
Depending on the size, location, and intended use of the property, you may need to get sign-off from the Lands and Surveys Department, the Ministry of Finance, and/or the Cabinet (also called the Council of Ministers), before you can buy. For more details, visit this government portal.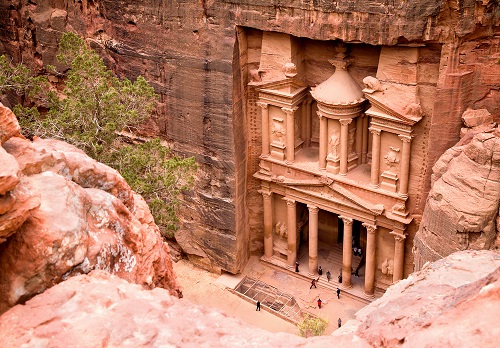 In Jordan, you may need to get sign-off before you can buy a property.
Expats usually use real estate agents to help identify the property they'd like to buy. Once you've found one, you'll need a lawyer to complete the process, especially if you don't speak Arabic.
First, you'll need to make sure the property is registered with the Lands and Surveys Department. They'll give you an official sale form, as well as a cadastral map, or a base map noting utilities, transportation, and land use. They'll also provide you with the certificate of ownership to include in your application.
Then, you'll get a tax clearance certification from the Ministry of Finance, which you'll include in your application to purchase. If your application is approved, you'll need to pay the following fees:
• A registration fee of 9% of the property's cost, to transfer ownership of the title – this is often split between the seller and the buyer
• A government transfer tax – you as the buyer will pay 6% and the seller will pay 4%
• A brokerage fee of 2%
• A stamp duty of 0.6%
• Annual property tax – this will depend on your municipality and the size of your property
After you've bought your property, you cannot resell it for at least five years.