Renting property
If you're planning on renting property in Kuwait, you shouldn't have too much trouble finding the right place. There are options ranging from apartments in tall buildings to compounds full of single-family homes with shared amenities, like pools and playgrounds. Expats from the States and the EU may be pleasantly surprised by how spacious Kuwaiti homes are.Typically, leases in Kuwait are signed for a period of one year, and can be terminated early if you give 30 days' notice. You'll need to pay a security deposit of a month's rent, and you may need to pay rent three to six months in advance. If you use a realtor to find your accommodation, you'll be expected to pay them commission – usually equivalent to half of one month's rent.
You'll need your passport in order to sign your lease. If you're living as an expat in Kuwait, you'll have a sponsor – usually arranged by your company to get you your work visa – and landlords often require a sponsor to be the principal party on the lease.
Homes are available both furnished and unfurnished. However, even if you choose a property that is furnished, you may find that it doesn't meet Western standards. Ask if they have squat toilets or western-style ones, and check for both air conditioner and heating.
Expats who are looking for properties to rent can start by checking out online listings on Kuwait Real Estate Directory and Mourjan.com. Alternatively, you could talk to realtors at Century 21, or other expat-friendly real estate agents. Word-of-mouth can also be quite helpful in finding recently vacated properties.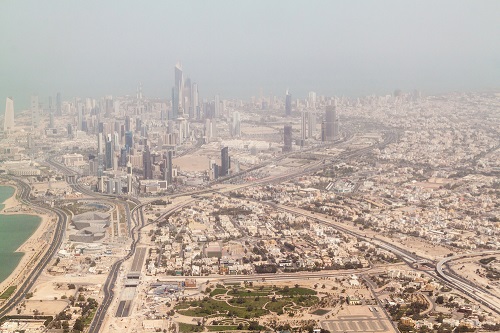 Kuwait is a small country and, while prices will vary slightly based on geographic area, the majority of unfurnished accommodation will fall in the following ranges:
• A one-bedroom apartment will cost an average of $750-$1,000/month
• A three-bedroom apartment will cost an average of $1,500-$1,800/month
• A three-bedroom villa (private home with amenities) will cost an average of $2,000-$2,300/month
Furnished options, which are rarer than unfurnished ones, will cost 20%-30% more. Utilities may or may not be included in the rent.
If you're planning on starting the rental process, keep in mind a few Kuwait-specific tips:
• Check to see whether the property comes with covered parking – Kuwait's public transit isn't well-developed, and having secure parking will make life a lot easier
• Remember that Kuwait continues to have a construction boom, so see whether any new projects are going on around the property you're interested in – constant noise and dust can turn your beautiful new rental into a frustrating place to live
• Look up the location of the nearest mosque – the 5 a.m. call to prayer may disrupt your mornings if it's close
• The harissa, or building supervisor, is responsible for doing small jobs around the building, which can include taking out trash, washing residents' cars, and arranging fixes in the apartments – you'll be expected to pay him each month for his work; 5 Kuwaiti dinar, or $15, is normal
Buying property
Up until 2015, foreigners couldn't own property in Kuwait. With expats accounting for 70% of the population, the government previously restricted property ownership to citizens, in an attempt to reduce the number of people moving to Kuwait and not planning to work there.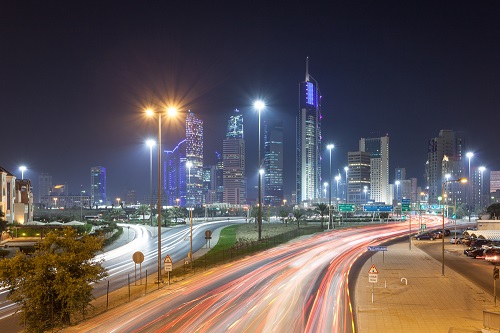 Up until 2015, foreigners couldn't own property in Kuwait.
Now, expats can buy property, but must meet strict conditions. They must have never been convicted of any crime in Kuwait; they must be able to prove they have sufficient income earned in Kuwait to afford the property; and the property must be less than 1,000 square meters and used as a private residence only. Buying property in Kuwait does not confer residency status. In fact, if you lose your employment and thus your residency in Kuwait, you must sell the property.
As a result of the strict regulations, as well as the general sentiment in Kuwait of not supporting foreigners' property rights, even with the new laws, many expats end up renting rather than trying to buy property.
But if you're set on buying property in Kuwait, you'll need to find a place first. You can use a realtor (again, Century 21 is popular with expats) or explore independently to find properties for sale.
Once you've found a property you'd like to buy, you'll need to find a lawyer and have them help you submit an application to the Ministry of Justice. You'll need to provide your passport, proof of employment, and your tax information, along with the application. If they approve, they'll pass your application to the Interior Ministry to give final approval.
Mortgages are available to expats from Kuwaiti banks, though the application process isn't well-documented, as the laws allowing expats to purchase property are relatively new and constantly changing.
It will be your responsibility, as the buyer, to pay all legal fees and survey fees for the property. You will bring proof of payment and the sales document to the Expropriation Department in Kuwait City and receive your real estate title.