Italy's government believes that healthcare is a human right, with universal coverage, solidarity, human dignity, and health needs as its guiding principles. As a result, the government invests in healthcare with its Servizio Sanitario Nazionale (SSN), a national public healthcare system that is administrated and managed regionally.Italy has the results to show for its investment in public health: in 2000, the World Health Organization ranked the Italian healthcare system second best in the world, behind only France. (The UK came in 18th, and the United States 37th). A 2014 review of the Italian health system noted that Italy has the second highest average life expectancy in Europe, with 79.4 years for men and 84.5 years for women.
But those ratings were based on average ease of access and health outcomes. While healthcare is easily accessible in Italy as a whole, there's a distinct difference in access between the north and south parts of the country. And while health outcomes are good, the experience of getting there is sometimes lacking, with long waiting times for certain procedures.
In the end, though, Italians are healthier on average than both Americans and UK citizens, including on measures like obesity, cancer, and diabetes.
Overall Quality Of Care
The Italian public healthcare system consistently ranks highly for quality, cost, and ease of finding care; the OECD calls its quality and efficiency "uniformly impressive." Primary care is accessible and effective, and hospital care is well-functioning. And these results are gained at a fraction of the cost of other countries; Italy spends only $3,000 USD per capita on healthcare, while Germany spends $4,650 and the US spends $10,209.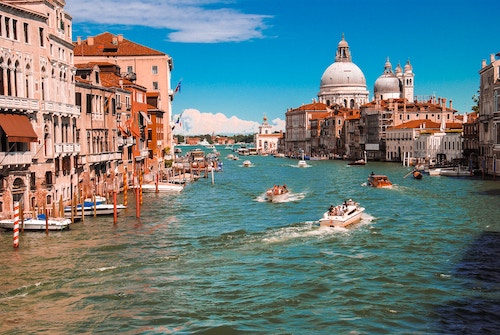 Italy has a high standard of healthcare
Individuals' healthcare costs in Italy are also low. The majority of essential medication is provided free of charge, including medication for chronic diseases like diabetes and asthma.
In fact, Italy's primary care system is one of the best in the world, offering well-functioning chronic disease management programs for conditions like congestive heart failure and respiratory diseases.
Acute care in Italy is also excellent, according to the State of Health in the EU Report. Italy has one of the lowest death rates from cardiovascular diseases in the EU, ranking 4th for men and 5th for women, thanks to timely hospital transportation and effective medical interventions. Cancer care in Italy is also known for its quality; survival rates for breast cancer, colon cancer, and cervical cancer are all higher than in most other EU countries.
Italy's medical education is often cited as one of the best in Europe; its SSN doctors must participate in continuing education and the country has one of the highest rates of medical staffing in the world.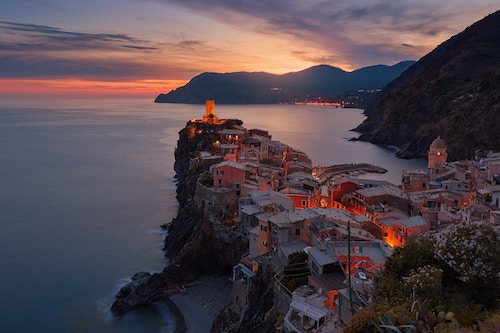 Italy has high life expectancy
Each public health institution in Italy has an office for public relations (Ufficio Relazioni con il Pubblico) that monitors citizens' views on quality of service and interfaces with region and national committees to address gaps.
Overall, the public healthcare system in Italy is accessible, effective, and of a very high quality, and their citizens benefit from it, with higher life expectancies and lower rates of chronic diseases.
Criticisms Of The Italian Health System
An OECD report notes that when economic crisis hit Italy in 2008—its public debt was one of the highest among industrialized countries at that time—regional health budgets found themselves facing deficits. As they sought to reduce the financial burden of providing healthcare, spending on healthcare dropped, as did quality of care. Since 2014, spending has begun to increase again. Copayments for medicines have stayed inflated, though, and now 23% of healthcare expenditure is paid directly by Italian households, compared to an EU average of 15%.
As the Italian population ages, the country's public healthcare system will continue to face growing costs for treatment of chronic conditions, which could further pressure the already weakened public care sector and lead to greater gaps in quality of care. Out-of-pocket spending may continue to rise. Italy also has one of the lowest ratios of nurses per doctor, which is particularly problematic in chronic care centers, where nurses could manage patients' treatment at a fraction of the cost of doctors.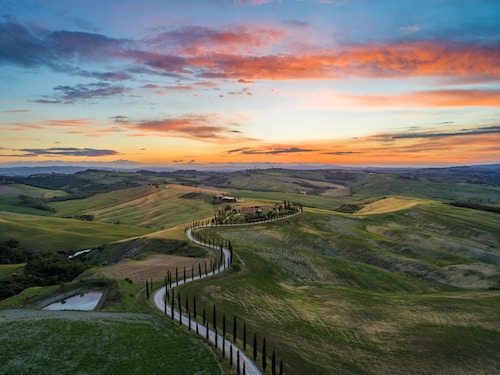 An aging population puts a strain on the health system
Beyond issues related to funding and an aging population, one of the biggest issues in the Italian health system is the differences in quality among geographic regions. The south of Italy has less hospital beds, healthcare facilities, and community care centers on a per capita basis than the more affluent north. Many patients move between the south to the north of the country in search of timely, quality health care, which has led to further patient congestion in some northern cities' public hospitals, including Milan.
Regional inequalities continue in other health measures as well, with the south of Italy reporting higher rates of childhood obesity than the north. The OECD report suggests the disparities in children's health outcomes could be due to differences in school funding, such as a lack of school lunches and school gyms.
And one of the most persistent issues in Italy's public health system, like other national health systems, is ready availability to health services without long travel or wait times. 7% of Italians reported unmet needs for medical care in 2015 due to having to travel too far for health care or having to wait too long, compared to the 4% EU average. Italians in higher socioeconomic brackets, along with expats, often turn to private insurance to fill that gap, leaving poorer Italians relatively worse off when it comes to unmet medical needs.
To address these issues, the Italian government released an updated version of their "essential levels of care" in early 2017, focusing on investing in public health initiatives like vaccination programs, outpatient specialist care, and nurse training programs.
In general, the Italian public health system provides quality care at low to no cost to its citizens and residents, and the overall state of healthcare in Italy remains excellent, particularly in terms of primary care and treatment of acute conditions. More investment in chronic care treatment centers, particularly in the south, will help close the gaps in accessibility based on socioeconomic status and location.
Would you like to share your experience of life abroad with other readers? Answer the questions here to be featured in an interview!