Italy's healthcare service is a mixed public-private system that regularly ranks within the World Health Organization's top 10 for quality of health services. Their Servizio Sanitario Nazionale (SSN) has provided universal coverage at free or reduced costs at the point of delivery for residents since 1978. Their public system is well-developed and is administered by each region, so quality does vary depending on where you live.Italy also offers free emergency care to everyone from short-term visitors to lifelong citizens.
Legal residents must register to access the SSN, which includes coverage of hospital visits, general care, specialist care, laboratory testing, ambulances, and prescription assistance. Dental care is generally not covered, except for children of up to 16 years old and low-income people in need.
If you're planning to move to Italy from a non-EU nation, you'll need to buy private health insurance beforehand, since you must have proof of health insurance in order to register as a resident in Italy, which is the first step towards registering for national health insurance. If you're an EU citizen, you'll benefit from reciprocal healthcare agreements and just need to apply with Form E111, a certificate of entitlement to treatment, and use your European Health Insurance Card (EHIC).
How To Register With The SSN
Registering with the SSN is a slightly complicated, bureaucratic process, but with patience and the right documents, it shouldn't be too difficult.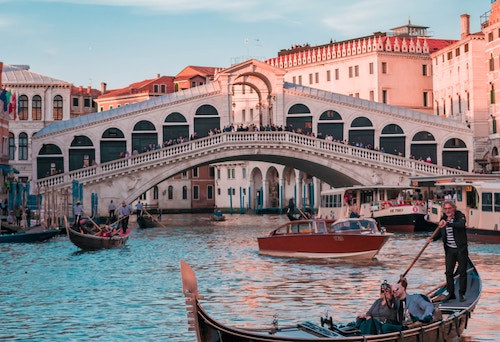 You will need a permit to stay before you can access state healthcare
First, you need to prove that you are a resident of Italy by having a permesso di soggiorno, or permit to stay. But since you need to show proof of health insurance to get that permit, most expats buy short-term international health insurance upon arriving to the country or just beforehand. You'll also need your codice fiscal, or tax code, to apply, so if you don't yet have one, go to your local Agenzia delle Entrate (Tax Authority) to register for that.
Once you have your permit to stay and your tax code, you'll need to visit your Azienda Sanitaria Locale (ALS) office for information on your specific region's requirements and costs.
If you're not an EU citizen and aren't staying in Italy for work, you'll be charged a fee to register with the SSN. Before you can finish your registration, you'll need to pay the cost of enrollment at your local post office. Take the amount and the account number that you got at the ALS office to your post office, fill out a payment form in triplicate, and save your receipt—you'll need it for your formal application.
When you return to the ALS to officially register for national health insurance, the main documents you will need are your residency permit, proof of residency (like a housing contract), a valid ID document (like a passport), proof of payment for enrollment, proof of employment (either an employment contract or a self-certification form about your income), and your tax code. Bring photocopies of everything.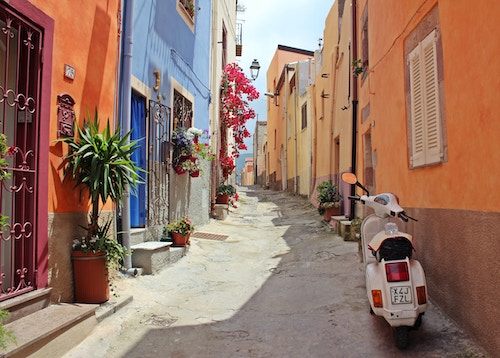 You will need to show proof of where you live
Once you successfully register, you'll get a receipt which you can use as proof of registration until your Tessera Sanitaria (health insurance card) arrives in the mail.
Buying Private Healthcare In Italy
Private healthcare policies (assicurazione sulla salute) are available in Italy for residents who want shorter waiting times and more comfortable patient experiences. Private hospitals and doctors are more prevalent in the north and centre of Italy, where residents are most likely to have private medical insurance. About 30% of Italians have additional private health insurance.
Many employers offer supplementary private health insurance as part of their employees' compensation packages. These usually don't cover GP fees but do cover specialists' fees and hospital treatment in highly-ranked Italian hospitals.
Private health insurance policies vary greatly in price, but can generally cost around €1,600 per year for a family of four. Make sure to look at different policies before buying, as some companies may reserve the right to cancel your policy if you get a serious illness or reach a certain age. Popular private insureres include Instituto Nazionale delle Assicurazioni, Europa Assistance, Filo Diretto, and Sanicard.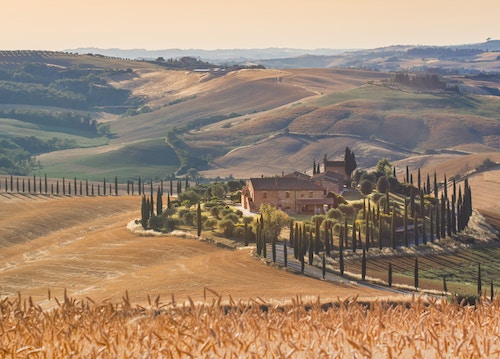 Private health insurance varies by region
Even if you have health insurance through the SSN, you can often make appointments with private specialists if you're willing to pay the cost of the service out of pocket.
How To Register With A Doctor
Each person who uses the SSN is assigned a medico di base, or a general practitioner, in their neighborhood. You'll be able to choose yours from a list at the ASL office when you register, and you can go there to change it later on if you wish.
The ASL usually doesn't know which doctors speak English and which don't, so you may need to do some research ahead of time if you need an English-speaking doctor.
All of the doctors have a limit of 1,500 patients and they must offer appointments at least five days a week.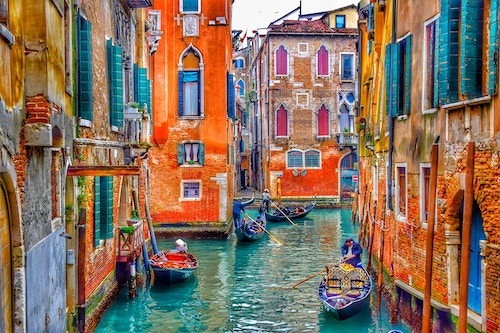 You will be assigned a doctor in your local area
If you'd like to see a specialist, you will need a referral from your GP. How much your co-pays are for specific health services with specialists will depend on what income bracket you declared when you first registered.
Prescriptions In Italy
In Italy, prescription drugs must be prescribed by a doctor. If your GP prescribes them, they're usually covered by the SSN, though some may come with a small copay.
By law, each city in Italy must have at least one pharmacy that opens at night. Smaller towns often rotate night service weekly, so check online or call before going if it's after work hours.
Over-the-counter medicines are readily available and not covered by the SSN.
Emergency Services In Italy
Emergency medical service at public hospitals is free of charge, including for undocumented visitors or residents.
In Italy, the emergency telephone number for emergency services is 118, though emergency responders likely won't speak English. For an English-speaking line, call the EU number 112, but know that it might take longer for medical staff to respond.
Would you like to share your experience of life abroad with other readers? Answer the questions here to be featured in an interview!