Jamaica has a two-tier health insurance system, but be aware that healthcare in Jamaica is not of as high a standard as you might be accustomed to in the USA or UK. However, expats report that it is usually adequate for minor health issues.Many expats resident on the island opt for a private policy with a medical evacuation clause, as more serious conditions may need to be treated elsewhere. We will look at some of your options below.
How does the Jamaican state health insurance system work?
Jamaica has a two-tier system of health insurance, with both public and private cover. However, it is in the process of overhauling its national health insurance scheme – which is run by the National Health Fund (NHF), an agency of the Ministry of Health that was established in 2003 by the National Health Fund Act – and is aiming to provide the Jamaican population with universal coverage.
Jamaica is also investing money into hospitals and other medical infrastructures, in line with World Health Organisation (WHO) guidelines. Thus, the standard of public healthcare in Jamaica will, hopefully, undergo improvement. Nonetheless, at present, you can expect to find advanced facilities only in Kingston and Montego Bay, and these may not be of as high a standard as in other countries, such as the US.
Your employer should register you with the national scheme or a private provider (possibly a local one), depending on your employment package.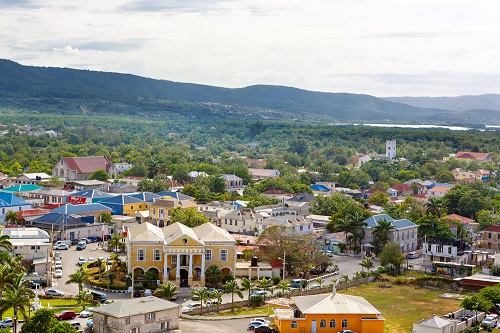 In Jamaica, your employer should register you with the national health insurance scheme or a private provider
If you wish to sign up with the NHF yourself, you will need to follow this procedure:
• Collect an NHF application form from your doctor, hospital, health clinic, or pharmacy, or from the NHF head office or an NHF helpdesk location
• Take it to your doctor, who will fill in your medical history
• The doctor must sign the card, including his or her registration number
• Complete the relevant sections of the card – name, address, date of birth, gender and your tax registration number (TRN); if you do not have a TRN card, apply to your nearest tax office
• Ensure that you copy the number correctly on your application, or attach a photocopy to the completed application form, and mail or take them to the NHF office
• An adult or a legal guardian must sign the application card for children under the age of 18
If you sign up with the scheme, either via your employer or independently, you will be issued with an NHF card. This will allow you to access subsidies (it applies to every person living in Jamaica at any age) for the treatment of 17 chronic illnesses, including but not limited to:
• Arthritis
• Asthma
• Depression
• Diabetes
• Epilepsy
It will also allow you to access prescriptions. It works on a co-payment system, where the NHF pays the bulk of the cost and you must cover the rest.
Public dental care is limited, and there is a significant shortage overall of dentists in Jamaica. You may wish to consider a private dental plan that includes the option of being treated in the USA.
If you are a retiree, you should be aware that Jamaica has a JADEP plan for older residents. This covers treatment for chronic conditions such as cardiac disease, glaucoma, and hypertension. If you are planning to retire to Jamaica, however, it is advisable to consider a private health insurance plan too, due to the limitations of the public healthcare system.
You can ask friends and colleagues for recommendations regarding local medical practices, individual GPs, and dental practices. The governing body of medicine on the island, the Jamaica Medical Council (JMC), keeps an updated medical register of all medical practitioners licensed to practice in the country. This register helps the general public to distinguish between qualified and unqualified practitioners. No medic is regarded as legally qualified to practice medicine in Jamaica unless their name appears on the most recent list of this register, and they must also be in possession of a current practicing certificate. You can check the register or contact the JMC directly if you need to find a local GP or clinic.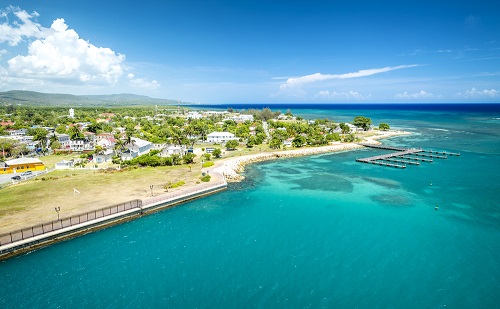 The JMC keeps an updated medical register of all medical practitioners licensed to practice in Jamaica
Accessing private healthcare in Jamaica
The main international health insurance providers cover Jamaica.
Many expats resident in Jamaica choose to take out private cover to avoid the limitations of the Jamaican public healthcare system, including the long waiting times, medication shortages, and shortages of personnel. Some patients in the public sector have even found themselves having to purchase critical pieces of equipment before their operation could go ahead.
Out-of-pocket payments in the private sector range from affordable to expensive, with quotes of between $3,500 and $4,500 (US$25 and US$32) to see a private doctor in Kingston. Medical centres may also require cash payments up front for any treatment.
Private health insurance will cover primary and hospital care, plus specialist visits and elective procedures, such as cosmetic surgery or advanced dental treatment.
As noted above, it is also advisable to consider an insurance policy that covers medical evacuation, in case you have a complex condition, which may need to be treated in the US. Many expats choose to undertake medical and dental treatment in nearby Florida, for example.
If you are of retirement age, note that some local private providers will not insure you if you are over 65, unless you have previously enrolled with them (before reaching 65). It is therefore important to check any potential policy carefully or to discuss it with your broker.