South Korea provides an extremely high standard of healthcare, ranked second in CEOWORLD's 2019 Healthcare Index. By comparison, the United Kingdom came thirteenth, and the United States came thirtieth. South Korea is recognised for its pioneering medical research, especially in the field of cosmetic surgery.The South Korean healthcare system is highly developed, with modern facilities providing an excellent standard of care and treatments. Both private and public facilities are staffed by highly trained and experienced medical personnel.
Health insurance has been mandatory in South Korea since 1977 and achieved universal coverage by 1989. In 2000, the national health insurance scheme (NHIS) was introduced, combining all existing health insurances into a single national insurer, and the scheme is now compulsory for anyone resident in the country for six months or more. Full details can be found on the NHIS website.
How does the South Korean state health insurance system work?
The NHIS, funded by government, employer and employee contributions, is a copayment scheme in which the patient is responsible for 20% of inpatient, and 30% to 60% of outpatient, costs. The healthcare package covers basic checkups, most medical procedures, cancer screening, and prescriptions. However, there are exceptions, where the patient must pay a greater proportion of the cost, or even where they must pay the full cost. Therefore, it is essential to secure adequate private medical insurance to ensure all your medical expenses are fully covered.
Initially, the NHIS scheme was voluntary for foreigners freelancing or working for non-Korean companies. However, in July 2019, the National Health Insurance Act was passed to ensure that foreign residents received the same benefits as Korean nationals. It also addressed the potential loophole for foreigners to receive benefits from the scheme even if they had not contributed to it.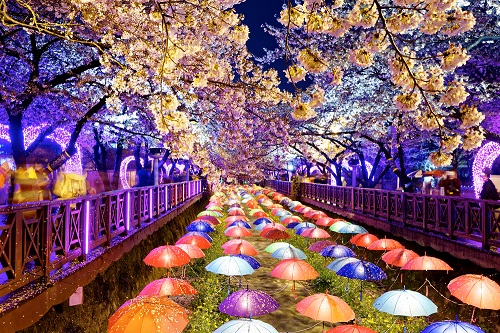 The national health insurance scheme (NHIS) in South Korea is a copayment scheme
Registering with the NHIS
Subscription to the NHIS is mandatory, once you have been resident in South Korea for longer than six months. However, in order to secure full medical coverage as soon as possible, you should ensure that either your employer has registered you for the scheme, or that you include it as part of your residency registration process.
Diplomats and visitors with tourist or short-term visas are exempt from registration, as are certain visitors with humanitarian status. Mandatory enrolment for students is deferred to 2021.
If you already have independent private medical insurance guaranteeing suitable cover for healthcare expenses prior to your alien registration, you can apply for a one-year exemption from enrolment. This must be renewed at the end of the exemption period. You can also apply for an exemption if your local employer provides full medical insurance of an equivalent nature.
Registering as an employee
If you work for a Korean company that employs five or more staff, your employer should take care of your NHIS registration. You need an alien registration card (ARC) in order to register, and it can take several weeks for this to be issued. Therefore, you should ensure that your employer starts the registration process as soon as possible. There is no need for you to apply in person.
If you have been included in a company health insurance programme, your employer should provide you with full documentation and your insurance booklet.
The contribution is calculated at 6.46% of your salary, split 50/50 with your employer and paid monthly. Contribution details will be shown on your monthly payslips. Your NHIS subscription will apply to all family members resident at your address.
If your employer does not include you in a company scheme, you can apply independently by visiting your local NHIS branch, as described below.
Registering as self-employed
If you are freelancing or working for a foreign employer, you are designated to be self-employed. You are liable for the full monthly charge, and your NHIS contribution is calculated, either as an individual or a family unit, according to income and property assets, including any vehicles. If the calculated premium is less than the average premium of all subscribers in the November of the previous year, the average monthly premium will be charged. In 2019, the minimum monthly fee was KRW 113,050 (£74.35/US$94.97/€83.50).
Foreign nationals and their families living in South Korea on religious grounds or with humanitarian status are granted a 30% reduction in insurance premiums.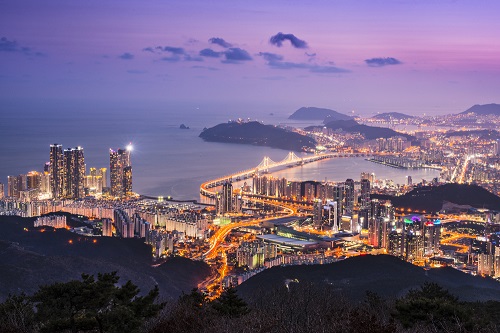 If you are working for a foreign employer, your NHIS contribution is calculated according to income and property assets
To register, you must apply in person at your local NHIS branch office (locations are listed on the NHIS website). Most staff will speak basic English and be able to assist you in filling out the application form. You will need to take your passport, alien registration card, and certificate of registration. Where family members are included in the application, marriage and birth registration documentation and proofs of address are also required.
You will be asked to pay the first month in advance, with subsequent monthly payments on 25th of each following month. As your membership start date is tied to your alien registration date, your initial prepayment will be backdated accordingly. If you held a previous residency visa and are changing to permanent residence status, you will not have to make a backdated payment.
On completion of the application process, you will be issued with your insurance passbook. This enables clinics and hospitals to look up your details on your alien registration record and serves as proof of your insurance. When visiting hospitals and clinics, you will also need to present your ARC.
If you do not register for NHIS after six months' residency, or if you fail to keep up monthly payments, you may be refused access to healthcare services, and your visa will not be renewed until your NHIS contributions are fully up to date.
Long-term care insurance
In addition to NHIS, senior citizens over the age of 65 can apply for long-term care insurance. The long-term care system provides home-based and residential care for elderly patients, who are assessed to establish the level of physical and/or mental care required. Applications can be made in person, by fax, by email or online. Premiums are calculated on the NHIS premium multiplied by the long term insurance rate, which was 8.51% in 2019.