Kuwait has an efficient two-tier health system, but due to a decrease in oil revenues, and thus a decline in the economy overall, the government is targeting expats financially. Access to the public healthcare system for visiting expats is one of the benefits that may no longer apply in some cases, and the issue of health insurance for expat workers is currently being addressed.Therefore, if you are planning to relocate to Kuwait, be aware that access to healthcare is changing.
How does the Kuwaiti state health insurance system work?
Due to the large number of expat workers in Kuwait – they account for around 7% of the population – local citizens have essentially been competing for public healthcare access. Medical tourism has also been an issue, with expats on visitor visas using the high quality public medical care in Kuwait. One report counted as many as 620,000 visitors using the public health system without paying any charges. The authorities are now cracking down on this and have recently passed a law making it compulsory for expat workers to have some form of health insurance.
You will now only be granted an entry visa for the country if you have health insurance, and this will need to be private. At present, you can only access the public healthcare system if you have a civil ID card, and this is only issued to those who have legal residence permits. If you are a visitor, you will need to either have comprehensive cover or pay out of pocket.
Moreover, the Kuwaiti authorities are moving towards a ban on expats using public hospitals, with some very limited exceptions. It is not, at present, practical to put such a ban in place, since the number of private hospitals under the new scheme is not yet sufficient to cope with the volume of expats in the country, and these new hospitals are not yet fully operational. However, if the situation for expats is unclear in your particular region, consult your local clinic or hospital.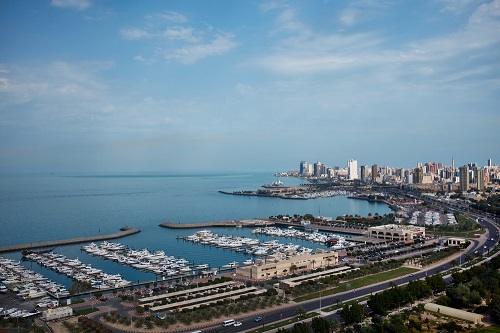 The Kuwaiti authorities are moving towards a ban on expats using public hospitals
The Kuwaiti government is planning to establish a government-run health insurance scheme for expats, available through the Health Insurance Hospitals Company. When this scheme, known as Dhaman, is in place, you will be able to register with the new one-stop provider and use hospitals that are specifically built for the expat community. The first Dhaman centre, partnered with the Mayo clinic in the US, opened in Hawally in 2019, and four more are under construction.
The Kuwaiti health authorities say that cost differentials between public and private healthcare under the new Dhaman system should not be too great. They suggest that there will be perhaps a dinar's worth of difference (around US$3), with laboratory, radiology, pharmacy, and other basic tests being free. At present, however, the Hawally centre is operating on private sector prices.
Kuwait has a large number of practicing GPs, who are regulated by the Ministry of Health. You can find a local doctor either through personal recommendations or through the daily press, such as the Al-Watan Daily. Dental clinics can also be found through adverts, or you could use the phone directory or look online.
You should have no difficulty registering with a doctor, and you will find that there are very short waiting times or none at all. In the public sector, you should be given an appointment in 24 to 72 hours. Kuwait is a multi-national community, and many medical personnel either come from abroad or have trained there; thus, most doctors speak both English and Arabic, and they may speak other languages as well. Referrals to specialists in the private sector are quick and straightforward, but they may take longer in the public healthcare system.
Public hospitals have appointment slots from 9 a.m. to 1 p.m. and from 5 p.m. to 8.30 p.m. They are open for emergencies on a 24/7 basis. Note that if you are involved in an accident, you will be taken to a public hospital, even if you are a private patient. If you are in Hawally, note that the first Dhaman hospital is currently operational.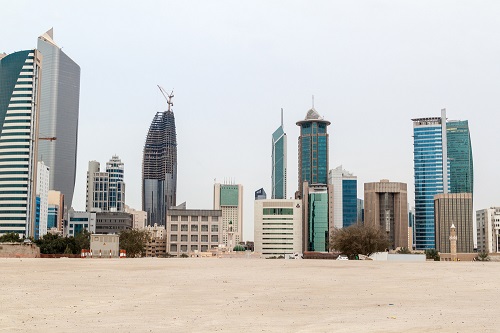 Kuwait has a large number of practicing GPs, who are regulated by the Ministry of Health
Registering with private healthcare in Kuwait
Private healthcare covers all forms of primary and secondary care, in addition to elective procedures, such as cosmetic surgery and more advanced dental care. Clinics are of a high standard, and you should be able to get a same-day appointment. An appointment with a GP will cost you around US$40 to US$80, but it will be more expensive for a home visit or a night-time visit. Tests will also cost extra, and so will specialist appointments; costs can escalate quickly, and it is important to have a comprehensive policy in place. You should have no difficulty in finding a suitable specialist.
Many expats opt for a medical evacuation clause. Although the Kuwaiti health system is of a high standard, wealthy Kuwaitis often choose to be treated elsewhere, such as in European hospitals.
Most dentists are in the private sector. Again, you should have few issues finding a local practice. Clinics are open from Saturday to Thursday, with Fridays being the Islamic day of rest, from 9 a.m. to 1 p.m. and from 4 p.m. to 8 p.m. Treatment costs are not standardised, but they are competitive, due to the high number of dental clinics in the country.
You will need to get an estimate of costs for your insurance provider, if you have a dental plan, and your clinic will be able to supply these. You may need pre-approval from your insurer for some procedures, too.
The above will also apply with regard to GP visits. Check with the clinic to find out which method of payment they prefer, but note that you will usually be expected to pay for your treatment after each session. Your clinic may be prepared to draw up an instalment plan.