If you are an expat living and working in the Baltic state of Latvia, you will need to sort out your healthcare once you have arrived in the country. The state works on a two-tier system, with both national healthcare and a private sector.Your entitlement to access public healthcare in Latvia will depend to some extent on your country of origin. For example, if you are British, you will have some options under the public system. If you are a member of an EU state, you will be able to use your European health insurance card (EHIC).
Many expats choose to take out private cover during their stay in Latvia. We will look at some of your options below.
How does the Latvian state health insurance system work?
The Latvian national health service (NHS), known as nacionalais veselibas dienests, was established in 2011. In 2017, the Latvian government passed a law to introduce a new compulsory health insurance system, but this was canned in 2019, on the grounds that it would undermine equity and accessibility. Therefore, Latvians and expats resident in the country are still governed by the old NHS system, if they wish to access public healthcare. This operates on a co-pay scheme, so you may need to pay up front to use parts of the healthcare system.
At the time of writing, if you are a UK national, you can access the Latvian healthcare system by:
• Being employed or self-employed in Latvia and registering as a temporary resident
• Using a UK-issued EHIC for temporary stays
• Registering a UK-issued S1 with the Latvian NHS
The S1 form gives UK nationals access to state healthcare on the same basis as a Latvian citizen. You will be entitled to an S1 if you receive a UK state pension or certain other benefits.
You must register with the NHS if you are going to be living in Latvia for more than three months.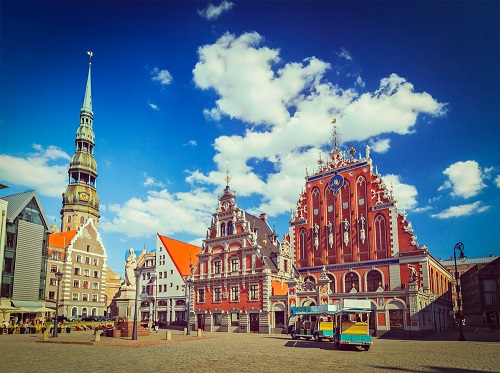 You must register with the NHS if you are going to be living in Latvia for more than three months
You can only register as a resident if you're employed, self-employed or able to support yourself financially. To start with, you must register as a temporary resident. You can only apply for permanent residency if you have been a Latvian resident for five years.
If you cannot register as a resident, you are not eligible for Latvian state healthcare and will need to take out private health insurance.
If you will be living in Latvia before the end of 2020, the UK government says that your rights to public healthcare in Latvia will stay the same for as long as you remain legally resident.
To register with a doctor, go to your local GP practice. You will need to take your Latvian ID card, which you will get when you register as a resident, and you will need to show your ID card whenever you visit a doctor.
If you pay in excess of €570 in a year for healthcare, you do not need to pay anything the following year. You should keep all your medical receipts, so that you can apply for an exemption certificate from the Latvian national health service if you reach the limit. Children, pregnant women and people on low incomes do not need to pay.
If you have questions and speak Latvian, the NHS has a free of charge information telephone number: 80001234 (working days are 8:30 a.m. to 5:00 p.m.). You can call for advice on medical coverage and co-payment rates. The NHS website also has a full range of medical co-pay costs, written in English.
Dentists must be registered with the state, and they must also make sure that their accreditation is up-to-date with the Health Inspectorate and the Centre of Dentistry. They can work in either the private or the public sector (in some cases, they work in both). There is a single main national association, the Latvian Dental Association (LDA). The Centre of Dentistry is a state-appointed regulatory body, independent of the LDA.
State-financed dentistry services in state-owned facilities are available in two institutions – the Centre of Dentistry and Stradinš University's Institute of Stomatology – and are accessible to everyone. The service is provided universally to all, including children, and offers emergency healthcare.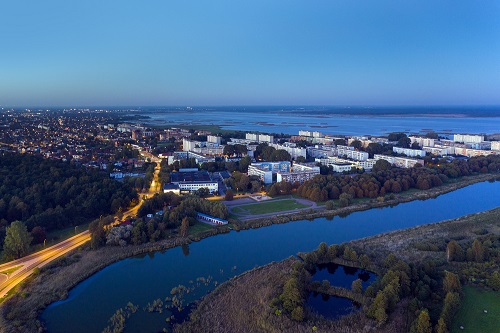 State-financed dentistry services in state-owned facilities are available in two institutions and are accessible to everyone
Dental care is free of charge for children up to 18 years old, except orthodontic therapy, for which full payment is required. Basic oral maxillofacial surgery is also free for all patients, although note that patients have to pay an appointment fee.
However, usually adults must pay for dental treatment in public sector clinics. If dental treatment is covered in your home country, you will therefore need to contact your national health insurance provider when you get home to claim a refund. However, you may simply choose to make out-of-pocket payments.
Registering with private healthcare in Latvia
Experts report that Latvia is well placed to be a destination for medical tourism, since it has an excellent reputation as a spa centre, particularly among Russians, and some high standard private medical facilities, which are very competitively priced. Therefore, if you choose to access private healthcare in Latvia, you will find a number of suitable options in the health tourism cluster, which consists of state, municipal and regional hospitals, private clinics, medical rehabilitation centres and resort hotels.
Ask friends or colleagues for recommendations if you are planning on getting elective procedures, such as dental implants, corrective optical surgery or cosmetic treatments, and do not be afraid to ask clinics for accreditation and testimonials. Dental costs are not regulated in the private sector, so ask your chosen clinic how much they charge. You will also need to ask them how they wish to be paid. If you plan to claim through your insurance, you may need to get pre-approval from some providers.