Morocco has a two-tier healthcare system, but public healthcare in the country is not at an advanced level of development. Most expats in the country opt for private cover, in order to avoid lengthy waiting times and, often, low standards of healthcare and medical equipment. You should bear this in mind when registering with the healthcare system.
How does the Moroccan state health insurance system work?
Morocco does not currently have a universal or compulsory health insurance system, although it does have a public health insurance scheme, AMO – this is a voluntary health insurance system for certain segments of the population.
The system is divided into the national social security, known as caisse nationale de sécurité sociale (CNSS), for employees in the private sector and National Social Welfare Organisations, also known as caisse nationale des organismes de prévoyance sociales (CNOPS), for those employed in the public sector, such as civil servants. A system called régime d'assistance médicale aux personnes économiquement démunies (RAMED) is also available for lower socio-economic brackets.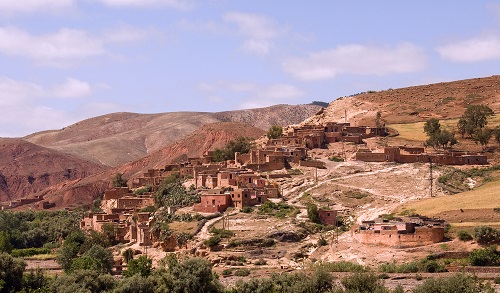 Morocco has a public health insurance scheme called AMO
You will be entitled to coverage under the scheme if you have been making national insurance contributions for 55 days.
Private sector employers will need to enrol you in the CNSS, so that you can be issued with an insurance card and receive AMO benefits. Public sector employees must register with CNOPS in order to access AMO benefits.
AMO will cover basic dental treatment. However, like other medical facilities, dental care in Morocco might not be of a high standard.
Some companies include private health policies as part of employment packages, to top up public health insurance, so check with your employer to see whether you will be covered during your time in Morocco.
If you are working in one of Morocco's cities, such as Casablanca or Rabat-Salé, you should have little difficulty in finding a local GP. However, the situation may not be the same in rural areas. The number of medics in the country is decreasing – many move to France (due to linguistic reasons) – and there is an overall shortage of doctors.
Around 53% of GPs choose to work in the more lucrative private health sector, and the Ministry of Health has consequently noted problems with the provision of doctors in rural areas. To address this 'health desert', they are, from 2018 onwards, encouraging overseas doctors, mainly from Senegal, to work in more remote parts of the country.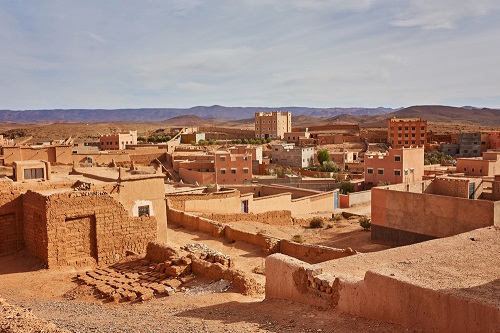 In Morocco, an appointment with a GP will cost you around €8 to €10
You should find some English-speaking medical personnel, and most doctors will also speak French, which is one of the official languages of the country. A number of doctors have trained in France.
GP surgeries are usually open from Monday to Friday (from 9.00 a.m. to 1.00 p.m. and from 4.00 p.m. to 7.00 p.m) and on Saturday mornings (from 9.00 a.m. to 1.00 p.m). If you are using the public sector, then you may not need an appointment, but be prepared to wait. An appointment with a GP will cost you around €8 to €10, and to see a specialist will cost you from €10 to €15.
Private health insurance in Morocco
You may choose to take out private cover in Morocco. Consult local colleagues and contacts regarding private clinics, as word of mouth is often a reliable method of selecting a good medical provider. If you find a clinic, do not be afraid to ask for testimonials and references, and do not allow yourself to be talked into procedures that you do not strictly need. For example, some expats have reported being talked into dental crowns when they've only been looking for routine check-ups.
Since the country has strong historical links with both Spain and France, patients are sometimes transferred to hospitals in these countries, and it is therefore advisable to take out cover that has a medical evacuation clause. Medical evacuation can cost nearly US$30K if you pay out of pocket, so considering insurance is imperative.