The State of Kuwait is situated along the northern edge of Eastern Arabia, right at the tip of the Persian Gulf. This ancient land has come a long way from the sunny desert it once used to be. Today, it has become one of the top locations for expats from all across the globe, mainly because of its superior living standards, ultra‒modern infrastructure, high earning potential, tax‒free salaries and world class healthcare. About 70% of the workforce in this country is made up of foreigners.Settling down in a new place is challenging enough, but when kids are a part of the deal you have to plan everything even more carefully. Of course, good quality education is a basic need and it is one of the first things that parents consider when they decide to relocate. However, it is also essential to ensure that your child can get involved in a number of additional activities to keep them occupied. This will allow your kids to learn something new, while they stay physically and mentally active. Moreover, extracurricular activities will give them an opportunity to socialize with others, helping them to integrate into the society with ease.
Fortunately, your child's academic needs will definitely be met in Kuwait since the country's education system is of a high standard. At the same time, your young ones will find plenty to see, do and experience in this expat‒friendly destination. However, do keep in mind that the majority of the available options are in the capital, as most expats are based in Kuwait City.
Below is a brief guide to activities for children in living in Kuwait.
Academic activities
Parents in Kuwait can choose to introduce their children to topics like medicine, engineering or architecture at a very young age. Others decide to learn foreign languages after they come home from school. In most cases, these courses are long‒term options and your child will have to attend a series of sessions in order to complete the program. Some of the educational activities that your child may want to explore include the following.
Archicamp
Address: Mubarak Al Kabeer Street, Kuwait City, Kuwait
Tel: +965 2291 3366
Founded by the Kuwaiti architect Dalal Al Bannay, Archicamp prepares high school students for the world of architecture. Their program gives young aspirants a "peek into the life of an architect". Since they admit a limited number of students into their program, it is best to get your child registered as soon as possible.
Engineering for Kids
Address: The View Mall, Salmiya, Kuwait
Tel: +965 2205 3220
http://engineeringforkids.com
Based on the premise that early exposure to science, technology, engineering and maths (STEM) has a positive and lasting impact on a child's life, Kuwait Engineering for Kids has become very popular with students and parents.
The Little Scientist
Address: Discovery Place, Kuwait Scientific Center, Al Blataj Street, Kuwait
Tel: +965 6099 9847/ +965 6099 9732
www.thelittlescientist.org
A fairly new after-school science literacy program for kids between the ages of 4 and 12, The Little Scientist is located at the Science Center.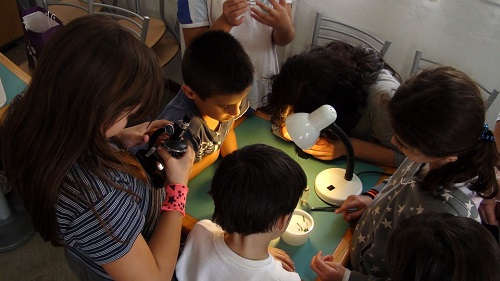 After-school clubs can be a great way to get children interested in science
Young Doctors' Academy
Tel: +965 9002 6059
http://youngdoctorsacademy.com/
Another after-school club for elementary students aged 9 to 12 years, this program brings the world of medicine into the classroom, using fun and interactive methods.
Institut Français
Address: Cultural Center, Villa 41, Street 6, Block 12, Jabriya, Kuwait
Tel: +965 2531 9734‒5/ +965 6626 6980
http://institutfrancais-koweit.com/
If your child would enjoy learning a new language, you can have them join French classes at this institute. The best part is that you can sign up at the same time and learn French too.
Some of the other educational programs in this country include Little Doctors and Kuwait Science Club.
Art classes
Many children have a highly creative side and there is a lot you can do to develop this talent in your little ones. You will find an astounding variety of institutes that have courses on different types of performing arts, be it singing, dancing, playing musical instruments, storytelling, elocution, drawing, painting, origami, or even cooking. Some of the options that are the most popular with the kids include the following.
Artspace Café
Address: Salem Al Mubarak Street, Salmiya, Kuwait
Tel: +965 9777 5273
An institute that offers a wide variety of courses for children interested in honing their artistic skills, ArtSpace Café has after-school camps, winter camps, drawing classes and a lot more. Each workshop lasts for about two hours.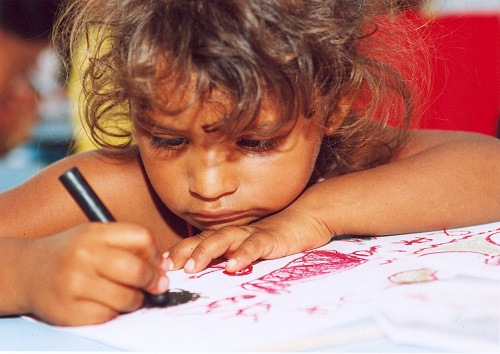 Art classes are a great way for kids to express themselves
Ballet for Girls
Tel: +965 255 6000
Ballet classes are hosted at the Radisson Blu Hotel in Salwa, for girls between the ages of 4 and 12 years. These have been organized by Russian teacher and former ballet dancer, Yulia Svechnikova. Each session includes a number of children and lasts for about an hour.
Center of Arts
Block 1, Plot 21, Al Usaimi Complex, 6th Street, Shuwaikh Industrial, Kuwait
Tel: +965 2228 2130
https://www.artkuwait.com.kw/
Creative minds have access to an excellent platform, from the age of three. The Center of Arts is a place where tiny tots can explore and develop a deep appreciation of the arts in an imaginative atmosphere. This center specializes in training young ones in the arts of dancing, ballet, music, drawing and painting. It also helps students showcase their talents by hosting in‒house shows and exhibitions.
The Cute Bakery
Tel: +965 9415 9144
Many children enjoy cooking and the Cute Bakery is one place where they can practice their culinary skills in a safe and secure environment, under expert supervision. It hosts special cooking, baking and food decorating classes for kids of all ages.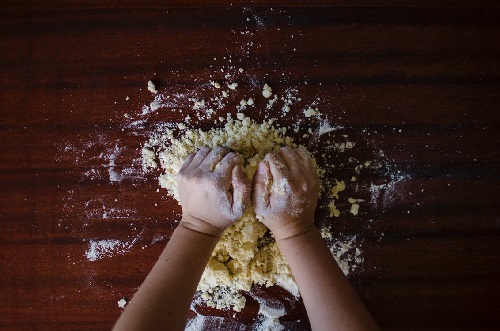 Baking is an activity many children enjoy
Dar Al Athar Al Islamiya Children's Programs (DAI)
Address: The corner of Arabian Gulf Road & Al-Shuhada Street, Near the National Assembly Parliament Building
Tel: +965 2240 0992
https://darmuseum.org.kw/
Founded in 1983, Kuwait's most prominent cultural organization has a wide variety of art workshops, storytelling sessions and educational courses on arts, science and writing. The highlights of DAI are its gardening classes and the Children's Lending Library.
The House of Etiquette
Tel: +965 2265 1952/ +965 9969 9485
Kids are never too young to learn and the sooner they master their manners, the better they are likely to behave. From using the right cutlery to creating the perfect table settings, children are trained on all the dos and don'ts of fine dining and hosting events at the House of Etiquette. This school also houses a ballet studio for girls.
Kuwait Music Academy
Address: Al Dana Bilingual School, Salwa Block 1, Street 100
Tel: +965 9099 4561/ +965 6654 9009
http://kuwaitma.com/
Music is one of the most effective forms of expression, especially for children, whether they like singing, playing an instrument or creating their own tunes. Fortunately, young ones do not have to wait too long to hone their talent. Kuwait Music Academy offers classes for kids of all ages.
Manifesto 13
Address: Hawally, Al Mulla Complex, Ibn Khaldoun St. Block 216, Building 14, Mezzanine Level.
Tel: +965 2265 0335
http://manifesto13.com/
The art foundation courses that are a part of the US common core curriculum are taught to children between the ages of 6 and 10 at this institute. Manifesto 13 has programs that include concepts, vocabulary and skill development, along with lesson plans that help develop practical, theoretical and historical knowledge in the arts. Separate workshops are held regularly for preteens, teens, and adults.
Music World
Tel: +965 6677 0903/ +965 5088 8144
Children should be encouraged to expression their thoughts, views, creativity and imagination in any way possible and music can give them just the platform they need to do so. While some kids are gifted vocalists, others may be master composers. Most of them also tend to learn to play instruments quite fast, especially if they start at a young age. Music World offers classes for children of all ages, specializing in singing, piano, violin and oud.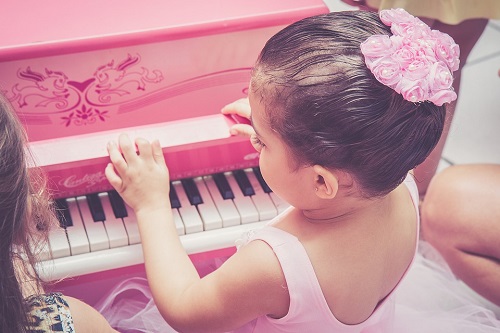 Music and dance are popular activities for children
Young Chefs Academy
Address: Discovery Mall, First Ring Road, Kuwait City
Tel: +965 5585 6666
Cooking often gives children a great sense of achievement and accomplishment. They not only get to see their creation immediately, but can also taste it. Young Chefs Academy in Kuwait offers little ones of all ages the chance to cook in a safe environment, bringing out their imagination and creativity.
Other interesting activities to hone the artistic side of children include Girl Scouts of America in Kuwait, Kdooz Club, Junior Chefs and SB Arts Academy.
Sports clubs
When it comes to staying physically fit, there is nothing better than sports. Kids of all ages are usually encouraged to take up at least one sporting activity as it can benefit them in a number of ways. However, it is important for little ones to learn the right techniques from experts, or they could run the risk of injury. Below are some of the most well‒known sports activities for children in Kuwait.
AC Milan Academy
Tel: +965 5013 8686
Girls in Kuwait no longer have to refrain from playing their favorite sport thanks to this football club, which was the first of its kind.
Aqua Tots Swimming School
Tel: +965 6002 7711
Like the name suggests, this swimming school specializes in training water babies. Parents can sign up their little ones from the age of 6 months
Arsenal School
Tel: +965 9004 0130
Soccer fans are given the opportunity to learn and master their favorite sport through after-school training programs.
Capoeira Kuwait
Tel: +965 6685 9922
A Brazilian martial art that combines elements of acrobatics, music and dance, capoeira is gaining a lot of popularity around the world.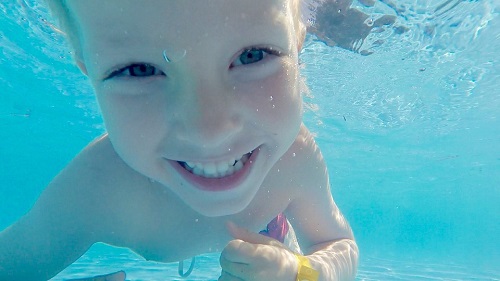 Swimming is fun for kids as well as being great exercise
Checkbom Tennis Lessons
Tel: +965 9922 0280
Mini Tennis is a child‒friendly version of the real sport and is often played by kids between the ages of 4 and 10 years. Once the young ones master it, they can move on to Touch Tennis at this academy.
Gymnazia Kuwait
Tel: +965 555 9091
Russian rhythmic gymnastics, which is a fusion of art and dance intertwined with gymnastics, is offered for young girls between the ages of 4 and 10.
Hoop Mountain Basketball
Tel: +965 2245 0668/ +965 9600 2601‒02
Young boys and girls are trained on the rules of basketball and are made to practice the sport regularly, so that they can master it.
Horseback Riding at Natural Horsemanship &Equestrian Facility
Tel: +965 5551 1705
Kids who like horses will love visiting this place, as it offers horse‒riding classes, trail rides and carrot feeding sessions. This facility also caters to children with special needs.
Japan Karate Association
Tel: +965 5539 3539
Martial arts inculcate a sense of strength and discipline in learners. Children above the age of four can enrol for karate classes as the Japan Karate Association.
Kuwait Water Sports
http://www.kuwaitwatersports.com/
Kids have access to the widest range of water sports like sailing, windsurfing, kayaking and paddle boarding at this center.
Little Gym
Tel: +965 2534 4844
One of the most popular fitness centers for children, Little Gym offers gymnastics, karate, tennis, judo and swimming.
Promenade Ice Skating
Tel: +965
Ice skating is a very popular sport across the Middle East and kids can sign up for classes here from toddler age up.
Sidekick Academy
Tel: +965
For a wide range of martial arts classes, children of all ages, genders and abilities are welcome at this specialized institute.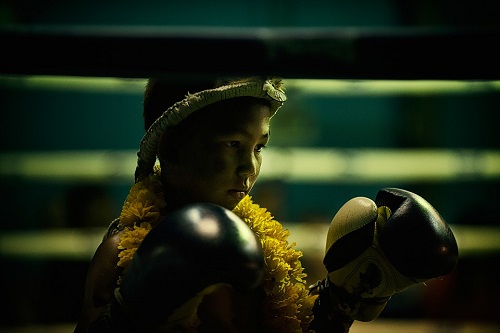 Martial arts teach discipline and coordination
Other places in Kuwait that also teach children different types of sporting exercises include Elite Swim Team, Sadan Soccer Academy, Steps Gymnastic Academy, Kuwait Olympian Gym, Kuwait Riding Center, Kuwait Shotokan Academy, Kuwait Basketball/Softball Challenger League, Q8 Tennis, Kuwait Mooseheads Youth Hockey, Mini Soccer, My Gym and Rana Fitness Studio.
Indoor play areas
Apart from all the activities mentioned above, Kuwait also has several indoor play areas for children. Many of them host educational workshops for the little ones too. Some of the places worth visiting at least once include:
• Baroue (at Avenues)
• Bright Minds
• Cozmo Bowling
• Fun City Play Area
• Future Kids
• Ikea Play Area
• Infunity at 360 Mall
• Magic Planet (at Avenues)
• Make Meaning
• Fit 4 Fun (paintball)
• Oz Land
• Scientific Center
• Trampo Kuwait
• Wiggles Kids' Club
Many restaurants, malls and large department stores also have safe and secure indoor play areas for children of varying ages.
What do your children enjoy doing in Kuwait? Share your thoughts in the comments below, or answer the questions here to be featured in an interview.