Despite its historical problems, Kuwait is still an attractive choice for many expats, particularly those who are working in the oil industry. With more than 8% of the world's oil reserves, Kuwait remains a powerful player in this sector. However, the financial sector, business and export also attract expat personnel.Although the rate of unemployment is low, the government is starting to prioritize jobs for local workers, which does mean that the job market is becoming more competitive, but there are still opportunities, including some high salaried positions. Around two thirds of the labor force in the country are from overseas. However, obtaining citizenship is difficult, so it is likely that your employment will remain relatively short term. We will look below at your best options.
Kuwait operates a quota system and may limit work permits to a certain number per company. In 2016, the government began to ban any foreign worker over 50 from working in the public sector.
In order to work in Kuwait, you will need to have a work permit unless you are a national of a Gulf Cooperation Council (GCC) member state. Your employer will need to apply for a permit for you and they will then be held fully responsible for you once you are in the country. This not only means that they will be held liable if you break the law, but also that they must open a bank account for you, find accommodation for you and so forth. Thus you must have a sponsor in order to work in Kuwait: this is usually, but not invariably, your employer.
In order to apply for a permit, you/your employer will need to supply the following documents:
• visa application form and a security form completed by your sponsor
• passport and 1 copy
• your sponsor's passport and 1 photocopy
• your sponsor's civil ID and 1 photocopy
• your sponsor's work permit for private employees
• an up to date statement of salary from the sponsor's employer
• documented proof for family members
If your sponsor is not your employer, then their proof of salary must show that they earn KWD 450 (US$1483) for a government job and KWD 650 (US$2142) if they work in the private sector.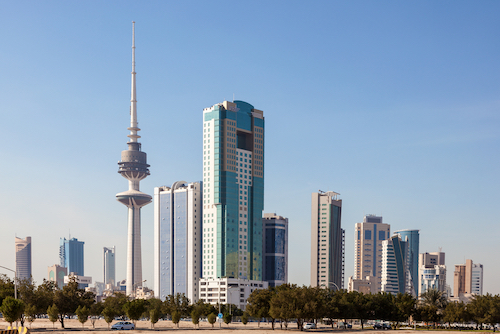 Your sponsor will usually be your employer
Once your sponsor has received the work permit, you must take it to the local Kuwaiti embassy to get it endorsed (your sponsor can also get this ratified by the Ministry of the Interior) along with a medical certificate.
Since the country has this sponsorship system, it can make it difficult to change jobs since your initial employer is so intricately involved in the bureaucratic side of your life. In order to avoid having to go through the permit system again, and experience a hiatus in which you are effectively prevented from working, your employer may issue with a 'no objection certificate,' basically allowing you to work for someone else.
You will not pay taxes: Kuwait is one of those countries where you will be exempt, even if you are an expat. However, this is somewhat offset by the fact that, as an expat, you will not be able to access public services such as healthcare: you will need private insurance, for example.
The oil industry is obviously the biggest sector here so if you have a background and qualifications in engineering in this field it is well worth exploring employment options.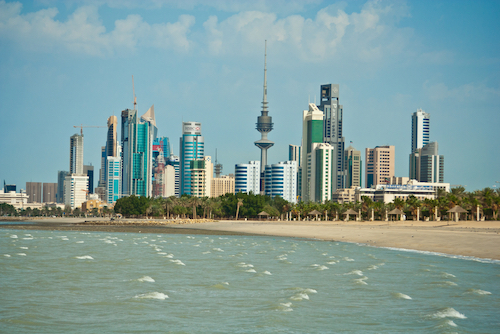 There are no taxes, but you will have to pay for healthcare privately
TEFL is a good option here and posts come up for highly qualified teachers, mainly in private language schools, but you may also find vacancies within the industrial sector, too. A degree is preferred.
Speaking Modern Standard Arabic is an advantage although most international companies operate in English.
Working hours may vary depending on the sector that you are in, but have recently been restricted to 12 hours per day. Typically, they run from 8.30 – 9 a.m. – 4.30 – 5 p.m. The number of working hours per week varies between 40 – 48. You may find that working hours are reduced to 6 per day during Ramadan but this might apply only to Islamic personnel.
Friday is a traditional day for prayer, so you will find that your 'weekend' is either Thursday/Friday or Friday/Saturday (some international companies prefer the latter, since Thursday is a working day in the rest of the world).
You have the right to 35 days' paid annual leave in your first year (this has recently increased) provided that you have completed at least 6 months with your employer. Kuwait also has 9 national holidays.
If you are pregnant you will be entitled to paid maternity leave for 70 days.
Note that the minimum wage you need to earn in order to be allowed to sponsor dependents, if they are to relocate with you, has recently been raised from KWD 450 (US$1,481) to KWD 500 (US$1,646) per month.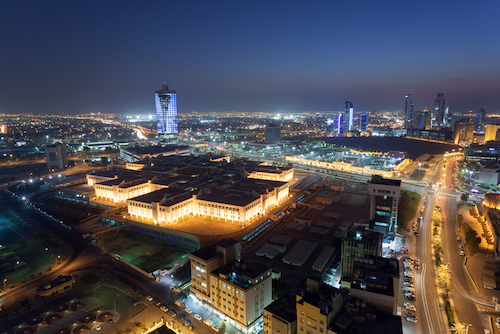 You can sponsor your spouse and dependents to allow them to work
Once you have been sponsored yourself, you can then act as a sponsor to your spouse (and other dependents), but see above for minimum salary requirements. Spouses will be able to join you in Kuwait if you are earning enough but they will need to apply separately for their own work permits.
Job Vacancies
Speculative applications made to companies directly are common and may prove to be a reliable way of finding work.
There are a number of recruitment agencies which cover work in the Gulf, including Kuwait. Local networking is also likely to be effective.
Applying For A Job
It might be a good idea to have an Arabic copy of a CV/resume, but a standard format is acceptable given that you are likely to be dealing with international companies.
Be aware that Kuwait is a strict Islamic society and does not adhere to Western cultural norms. Same sex relationships between men are criminalized. Women and Shia Muslims may also find that they face substantial discrimination. You may therefore find yourself confronting these attitudes in interviews.
Qualifications And Training
It is a good idea to have any certificates or diplomas apostilled. Arabic translations may be necessary if you are applying for work outside the international employment community.
Would you like to share your experience of life abroad with other readers? Answer the questions here to be featured in an interview!