Luxembourg is a modern, wealthy nation with an excellent standard of healthcare and you should have little difficulty in accessing the medication that you need.To an extent, how much you pay will depend on whether you are registered with the national health insurance scheme, the Caisse Nationale de Santé or CNS, as the state covers part of your prescription charges if so. If you have private health cover, your prescriptions might be covered in full or in part by your policy.
We'll be looking at how this works, how to claim reimbursement, and how much you might face in out-of-pocket charges if you're not insured.
What is available?
You can take your prescription to any pharmacy. If you are bringing in medication from abroad, it's advisable to take a letter from your doctor with you to prove that you are entitled to your prescription, as regulations governing medication can vary between nations.
You can check on the CNS site for a list of the medications in the Official Journal (Mémorial), the list of drugs which are eligible for some reimbursement. This list is updated every month.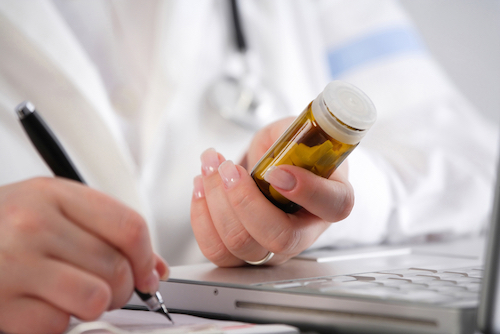 Check whether your medication is eligible for reimbursement
The positive list includes common drugs such as omeprazole, Maalox, and aspirin. The CNS works closely in conjunction with the Luxembourg Union of Pharmacists (le Syndicat des Pharmaciens luxembourgeois) to establish what goes on the list.
Your pharmacist, rather than your doctor, will be held responsible if anything goes wrong with your medication since the industry is heavily regulated here. Most pharmacists speak English and will be able to advise you about your medication, but it's advisable to keep the packaging and any instructions about taking the drug in question, particularly if you are on a repeat prescription.
The CNS says that in order for a medication to be marketed in Luxembourg, it must:
• possess a marketing authorisation (autorisation de mise sur le marché/AMM) that is valid in Luxembourg, issued by the Ministry of Health
• have a public price attributed by the Ministry of Social Security
This list should not be confused with the positive list of medications covered by by the Social Security Code, which only shows the medications covered by CNS health insurance.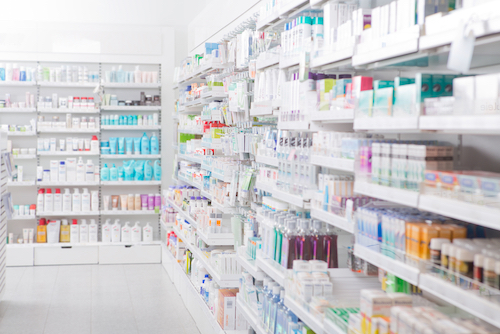 A relatively low number of generic drugs are available
The WHO reports that there is a low percentage of generic drugs in the pharmaceutical sector: the lowest in the EU. 11% of the total volume of reimbursed pharmaceuticals are generic, versus 49% in other member states with available data in 2015. To increase the use of generics, the government has introduced a generic substitution policy. Two pharmacotherapeutic groups for approximately 400 medical products
– accounting for nearly 10% of the total expenses of the CNS – were deemed eligible for generic substitution. The WHO says that this new policy led to a slight increase (4%) of the reimbursement of generics between 2013-2016.
How much do prescriptions cost?
If you are insured under the national scheme, you'll need to pay only part of the costs of your medication: the rest will be covered by the CNS, which operates on a co-pay system. It's worth asking your doctor if a drug is available on prescription: if you pay over the counter rates without a prescription, they'll be more than the cost of the same drug if you are prescribed it.
According to the CNS, the total or partial reimbursement of medications purchased in pharmacies will depend on whether or not the medication is recorded in the positive list of medications published in the Official Journal ("Mémorial"). Medication is divided into three reimbursement categories of 40%, 80% or 100%.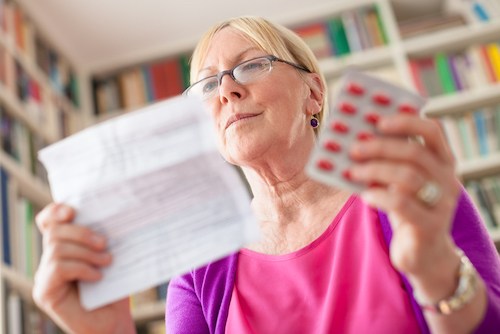 Check whether your medication is on the list for reimbursement
You may be charged extra if you have to access the out-of-hours pharmacy and this may not be refunded under the CNS.
How to get the care you need
Pharmacies are open across the country Monday to Friday, but may not be open at weekends. They are indicated by a green neon cross. Your local pharmacy is obliged to have the number of the duty pharmacy on the door in case of emergency, or you can go directly to the hospital: the Editus website gives information about duty pharmacies, as well as a wide range of helpful telephone numbers.
Your pharmacist may be able to advise you about any symptoms, as well as your doctor. Pharmacies also do a range of over-the-counter products, such as vitamins, which may not be widely available elsewhere.
If you have a chronic condition and need specific medication, you might consider wearing a medical bracelet, or carrying a list of your medication with you in the case of an emergency.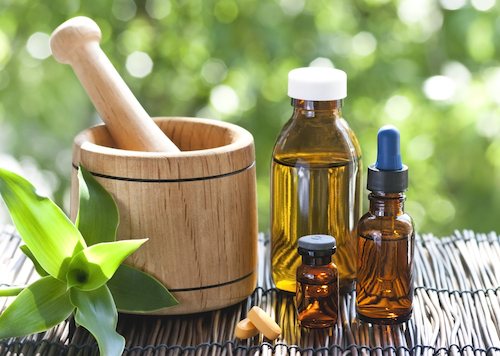 You can be reimbursed for some alternative treatments
The CNS will also reimburse you (up to 80%) for homeopathic remedies. Only your doctor is allowed to prescribe such a remedy, and will not be permitted to prescribe any other form of alternative treatment, though you may be able to obtain these over the counter or through your private health insurance provider, as some have policies which include alternative therapies.
You may have seen in the press that Luxembourg is the first European nation to legalise cannabis, both for medical and recreational purposes. Currently, medical cannabis is available and recreational cannabis will follow. The authorities say, however, that the substance is unlikely to be available to non-residents of the country: a move designed to combat drug tourism.
Would you like to share your experience of life abroad with other readers? Answer the questions here to be featured in an interview!