Malaysia is a progressive melting pot of cultures and lifestyles, where tropical beauty meets modern infrastructure. This country is a land of contrasts, as its towering skyscrapers look over wooden houses that have been built on stilts and people live in harmony regardless of their race, religion or background. Its multicultural characteristics and stable economy make it a great spot, not just for tourists, but also for expats. Over the last two decades, many foreign students, professionals and entrepreneurs have taken advantage of the opportunities this place has to offer. People from all over the world, especially Europe and North America, are therefore looking at Malaysia as their next expat destination.Fortunately, being a pet parent should not pose a challenge to your plans of relocating to this country. It is possible for you to take your furry family members along, as long as a number of essential criteria are met. However, do keep in mind that the official authorities have placed restrictions on the entry of certain species. It is therefore important to familiarize yourself with the procedure and regulations before taking any steps.
Health Certificates
If you are moving from the US or Canada, make sure that a USDA or CFIA accredited veterinarian fills out the Veterinary Certificate for Malaysia, within 7 days of import. If you are traveling from a different nation, the form will have to be endorsed by your local Governing Authority.
According to the website of the Ministry of Foreign Affairs, Malaysia, pet health certification from a vet should carry this information:
• The microchip number of the pet.
• Records proving that the animal has been recently examined and has been found healthy. It should be free from any clinical signs of rabies or any other infectious or contagious conditions.
• Proof that the animal has been inoculated against rabies, using an approved vaccine, prior to being exported.
• The complete vaccination history status, overall health status and details of any treatments that it has received in the past.
If any of the forms and records mentioned above are missing, your pet may not be given the green light to enter Malaysia. Make sure that you set up appointments with the vet weeks in advance so that you can obtain all the necessary information well before you are scheduled to leave. Don't wait for the last minute or leave anything to chance.
Microchips
As a pet parent, you are probably aware of the importance of getting a microchip for your four-legged family member. It is a permanent method of electronically identifying your pet, which could keep it from getting lost.
A small chip, the size of a rice grain, is implanted just under the skin, at the back of the animal's neck. It has a unique code which can be detected when scanned. If your pet is ever lost and is taken to a vet or a shelter, this can be traced back to you.
When you travel to Malaysia, your pet's microchip will be scanned at the point of entry. Make sure that the chip has a 15 digit ID, is not encrypted, and complies with ISO 11784 or Annex A to ISO 11785 standards. Alternately, carry your own microchip scanner along.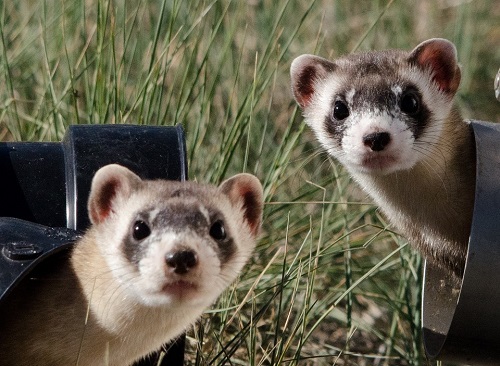 You will need to fill out all the paperwork for your pets before moving
© skeeze on Pixabay
Make sure that the code that shows up on the microchip scanner is the same that has been mentioned on the health certificate and the other travel documents for your pet. If the ID does not match, the authorities may not allow the animal to enter the country.
Import Permits
It is mandatory for a pet parent to obtain an import license from the Malaysian Quarantine and Inspection Services (MAQIS) or the Director General of Veterinary Services, or the State Director. You will have to mention the purpose of import. Make sure you highlight that it is a pet and will not be for sale or used for breeding purposes.
It normally takes about 3 working days for the document to come through and it is valid for 30 days from the date of issue. The permit also acts as a reservation for quarantine, if necessary. While you can put in an application online, it is best to engage a licensed agent to assist you with the entire procedure. A list of approved agents can be obtained from the MAQIS.
Before commencing the application procedure, determine if your pet will have to be quarantined and complete the necessary formalities. The Quarantine Space Booking Number is one of the requirements for dogs, cats and other animals traveling from certain nations. Then fill in the paperwork, pay the fees and wait for a couple of days. Once the application is approved, print the permit and make several copies. Make sure the permit carries this information:
• Your name and telephone number
• Breed, age and gender of the animal
• Pet's microchip ID number
• Country of origin
Please keep in mind that a separate application has to be made for every pet. The authorities may approve some and not others, depending on the breed and the information provided.
Vaccines
All dogs and cats must be vaccinated for rabies before they are granted entry into Malaysia. They can be immunized anywhere between 30 days and 12 months before their travel date. The compulsory vaccines may vary, depending on the type of animal. The common ones are:
• For dogs: Rabies, Hepatitis, Parvovirus, Distemper, Lepospirosis and Para influenza.
• For cats: Rabies, Viral Rhinotracheitis, Leukemia, Calcivirus, and Feline Panleukopenia (distemper).
Have a vet issue the latest vaccination records for your pet, along with treatments that it may have undergone for any health condition.
Quarantine
If you are traveling with your pet to Malaysia from the UK, Northern Ireland, Ireland, Brunei, Japan, Singapore or New Zealand, no quarantine is required as long as all the entry criteria have been met. However, if you are entering from another country, it may have to be placed in quarantine for a week or more. During this detention period, the authorities can have the animal vaccinated. If there is no evidence of an infection or a health condition, your pet could be sent home in 7 to 10 days. However, the quarantine period may be extended for up to 6 months if necessary based on the assessment of the risk. Only the registered pet owners are allowed to visit and must comply with the stipulated visiting hours.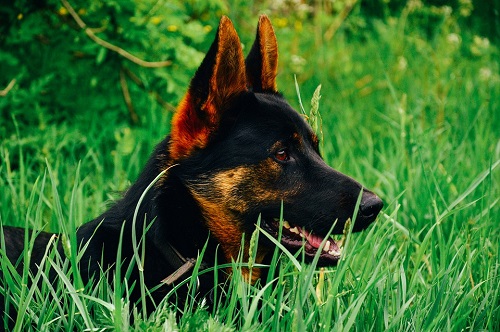 Certain breeds of dog will need extra paperwork to enter Malaysia
© tookapic on Pixabay
Facilities to quarantine dogs and cats have been made available at Kuala Lumpur International Airport (KLIA), Penang International Airport, and Padang Besar (the Perlis-Thai border). If your dog or cat may have to be quarantined, make sure to choose one of these points of entry. It is your responsibility to have your pets transferred to and from these locations.
It is essential to book quarantine space at the Animal Quarantine Station (AQS) at least 14 days before the date of importation. Once you receive confirmation of availability, fill in the Quarantine Space Booking Form and pay the non-refundable deposit. If the authorities do not receive the deposit amount within 48 hours of the confirmation, they can allot the space to someone else. Any changes to the booking must be made within a period of 3 days after it has been confirmed. The validity of your reservation is 5 working days after the date you specified. If the space is not utilized within that period, it may be booked by someone else.
People traveling with pets from Singapore have to fulfill a few conditions in order to enter Malaysia. The owner has to submit a written declaration that the pet has been in their possession for no less than 6 months or since its birth and is not infected with rabies. Other paperwork required includes certificates from vets and endorsement from the Primary Production Department of Singapore.
Restricted Species and Breeds
It is not possible to take most types of bird into the country. You can import several kinds of invertebrates, reptiles, tropical fish, amphibians and mammals without getting them inoculated against rabies; however, in such cases, find out about any other requirements that your pets may have to meet and ensure that their health certificates are ready.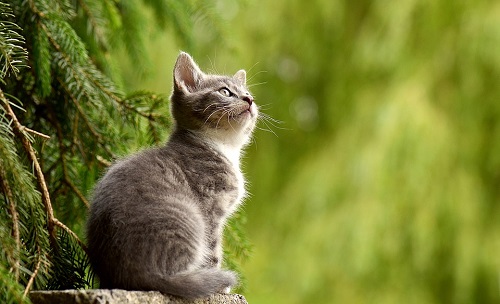 Your pet will need to be at least three months old to enter the country
© susannp4 on Pixabay
Your feline and canine friends have to be at least three months old in order to enter Malaysia. They also have to be vaccinated for rabies beforehand. Dog breeds that have been banned include:
• Akita
• American Bulldog
• American Pit Bull
• American Staffordshire Terrier
• Dogo Argentino
• Fila Brazilero
• Japanese Tosa
• Neapolitan Mastiff
• Pit Bull
• Pit Bull Terrier
• Staffordshire Bull Terrier
Additional requirements may have to be met if you are planning to import dogs of certain breeds into the country. You will need to put in an official application in writing to the Director of State Veterinary Services (State DVS) for these dog breeds:
• Belgian Shepherd
• Bull Mastiff
• Bull Terrier
• Doberman Pinscher
• East European Shepherd
• German Shepherd
• Perro De Presa Canario
• Rottweiler
There is no limit on the number of pets you can bring into the country. However, the local authorities have set a restriction on the number of dogs that can be kept by a person in residential premises.
It is best to get in touch with the pet authorities in both countries and find out if any other entry or exit criteria need to be met before proceeding with travel plans. The enforcement of various regulations is likely to vary from one place to another.
CITES Regulations
The Convention on International Trade in Endangered Species of Wild Fauna and Flora, commonly referred to as CITES, is a global agreement between the governments of more than 180 nations. Its main aim is to make sure that international trade in specimens of wild plants and animals does not pose a threat to their survival.
If you are traveling with a dog, cat or ferret, you don't have to worry about CITES Regulations. However, for other animals, including turtles and parrots, additional permits will have to be obtained.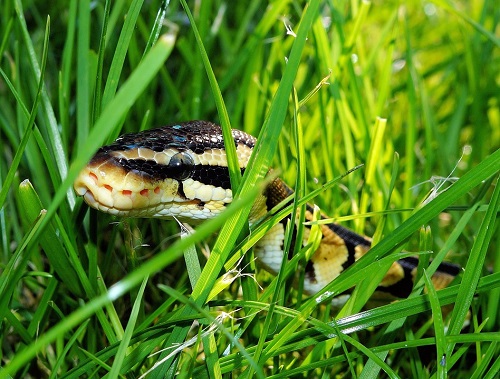 You can import most domestic reptiles into Malaysia
© Kapa65 on Pixabay
The primary contact information for the CITES authority in Malaysia is as follows.
Dr. Megat Sany Megat Ahmad Supian
ASEAN-WEN Focal Point,
Undersecretary,
Biodiversity and Forest Management Department,
Ministry of Natural Resources and Environment (NRE),
Level 12, Tower Block, Lot 4G3, Precinct 4,
Federal Government Administrative Centre,
62574 PUTRAJAYA
Tel: +60 (0) 3 88 86 14 42
Fax: +60 (0) 3 88 90 40 21
Email: dr.megat@nre.gov.my; citesmalaysia@nre.gov.my
Website
However, there are different departments for each species of flora and fauna. You can find the relevant contact information here.
Traveling to Malaysia
Pets can only be imported to this country by air as manifested cargo so that they can be declared to the Animal Quarantine Office at the time of their entry. Every airline has separate regulations for the transport of pets and it is important that find out the procedure beforehand. In case your pet needs to be quarantined, make sure that it lands at one of the three airports with the required facilities. At the point of entry, your pet will be subject to an exam conducted by a local vet, for which you are liable to pay the charges.
At this point, ensure you have these documents ready:
• The original Import Permit
• The Animal Health Certificate issued by the Veterinary Authority of the nation you are traveling from
• The Vaccination Book / Certificate or Pet Passport
• The Approved Quarantine Space Reservation Form (MK1)
• The Approval Letter of Importation, in case of a restricted breed
• The Laboratory Report (for travelers from Australia only)
Please note that the authorities of all countries across the globe have to right to change or tighten their regulations concerning pet travel without giving prior notice. It is therefore essential to check the policies and procedures regularly, so that you are aware of the most up-to-date information.
Have you moved to Malaysia with a pet? Share your experience in the comments below, or answer the questions here to be featured in an interview!