Moving overseas with an allergy can be worrisome for many expats. You may have grown accustomed to managing your allergies at home, but moving abroad may require a different approach, especially if you don't want to spend your time concerned about things that can go wrong. Allergic reactions can range from mild irritations to severe life-threatening episodes. However, it is possible to experience a smooth transition, with some amount of preparation.Allergens are responsible for allergic reactions. An allergen can be anything from pollen to dust mites, and can trigger symptoms such as skin rashes, sneezing, itchy eyes and a runny nose. Severe allergies can lead to anaphylaxis.
The following are some of the most common allergies.
Hay fever
Pollen allergies are common during spring when the levels of airborne pollen rise. Another allergen that leads to hay fever or allergic rhinitis is dust that can cause symptoms that are similar to a pollen allergy. Pet dander can also irritate the nasal passages. Hay fever is usually treated with over-the-counter antihistamines. Prescription drugs may be reserved for serious cases of allergies. Nasal decongestants can also be helpful in relieving the symptoms of hay fever.
Food
Food allergies can pose a problem when ordering at restaurants in a new country, where you may not be able to communicate easily. Today, one of the most common allergies doing the rounds is celiac disease or gluten allergy. Gluten is present in wheat, although the allergens may also be contained in other types of grain and foods that are starch-based. The best way to prevent an allergic reaction is to avoid these foods. This may sound easy to do, but in practice it can be challenging, as the gluten allergen can be present in many foods, and even in packaged goods which are prepared in the same factory as wheat-based products. Many food companies have launched gluten-free versions of traditional foods, such as gluten-free pasta. In countries where wheat is part of the staple diet, such gluten-free alternatives are your best bet.
Lactose intolerance is an allergy to dairy products. This is a common allergy and there are many over-the-counter medications to treat this condition.
One of the more serious food allergies is a nut and legume allergy. A reaction to peanuts, in particular, is a common food allergy. Those who suffer from these allergies need to have a dose of antihistamine or other medication available to them at all times, in case of emergencies.
Medicine

Another common type of allergy is a prescription drug allergy. Since living abroad comes with cultural and language challenges, this type of an allergy can be serious. Those who have prescription drug allergies need to make it clear when they are travelling or moving abroad. A medical alert bracelet can be a handy thing in case of health emergencies. Penicillin allergies are especially common and occur due to the intake of heavy doses during the early years to treat childhood illnesses.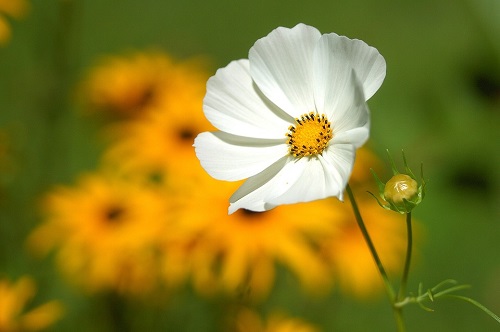 Hay fever is a common allergic reaction
© Cbill on Pixabay
For those moving abroad with an allergy, here are some points to consider.
Be prepared
It is a good idea to consult your doctor or an allergist, who can provide information on any adjustments you can make to ensure that your move abroad is more comfortable. It is also important to refill your medications before you move. Those with asthma should ensure that their inhalers are ready. Check whether your medications are available in the area you will be moving to.
If you have food allergies, prepare a list of foods you are allergic to and send it to the people at your new destination. Also, find out which dishes are popular there and if your allergen is used frequently in cooking, as you will need to avoid such foods. Make sure you have your antihistamines or any other allergy medication ready at all times, in case of emergencies. You may also need to have a portable epinephrine injection with you while travelling on airplanes or trains. Before you depart, it is essential to have the contact details of your doctor or allergist, and your insurance card. Those with severe allergies should check if there is a local allergist at their new destination in case of emergencies.
If you are going to be living in a rural area, find out the location of the nearest hospital.
Before you leave for your new destination, check the pollen levels for the region you will be moving to. You can check the pollen reports at Pollen.com, an online resource that offers reliable, up to date allergy forecasts that indicate the possible airborne allergen conditions in the environment you choose. With such accurate and timely information, sufferers of allergies such as hay fever can effectively manage their symptoms and prevent allergic reactions.
Health insurance
In the case of severe allergies, it is advisable to purchase travel medical insurance. If you already have insurance, check if it will pay for claims for an allergic reaction. If it doesn't, you may need specialist cover. However, not many health insurance policies provide coverage for allergies and anaphylactic shock. Read through the terms and conditions thoroughly to ensure that yours provides the coverage you require. If you're still not sure, ask your insurer. Insurers usually require that you declare an allergy if it is serious enough to warrant medical attention. This is an important step that should be taken. If you fail to do so, your insurance will not provide cover in the event of a claim, and you will need to bear the costs of medical treatment yourself. Take a closer look at what your insurance will cover. Some policies may pay for the replacement of an EpiPen, while some may pay the costs if you need an ambulance.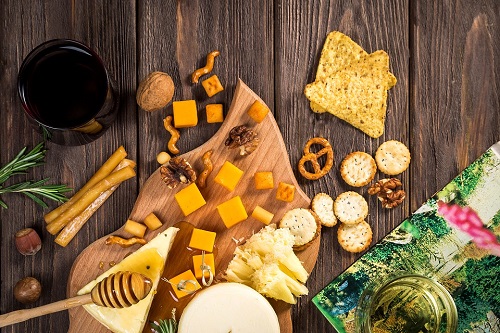 Make sure you avoid foods you're allergic to when eating out
© Daria-Yakovleva on Pixabay
If you may require hospital treatment, find out if you have to cover the costs yourself and then reclaim the money, or if your insurer will directly pay the hospital. You will also need to know the excess amount you need to pay towards claims.
Those moving within the European Union region will require a European Health Insurance Card (EHIC). Another important step is to find out if the country you will be moving to has a reciprocal health agreement with your home country. If there is such an agreement in place, the costs of any lifesaving treatment will be without cost. But your insurance may need to cover in-patient costs.
Local knowledge
Find out about the local approach to allergies, so that you can properly explain your own condition. It is important to be as precise as possible when giving information about your allergy when ordering food in a new country, especially if allergies are not very common there. Since food allergens can be present in flours and oils, and even local beverages, it is vital to be extra careful about what you eat and drink.
You can even do a bit of research in advance on where to eat. Find out the allergens that may be present in the local cuisine or look up online whether the new destination has any allergy-friendly restaurants.
Communication
Assume responsibility for your own safety. If you are fluent in the language spoken in your new destination or if English is used commonly, you will find it easier to communicate during health emergencies, such as a serious allergic reaction. If you don't speak and understand the language, you will need to do some amount of preparation, such as learning a few keywords and phrases. Learn the names or terms of your allergies, and also make sure you have them in writing. It's also a good idea to have a few key sentences written down, so you can show them when you order food or drinks at a restaurant. Some of these include:
• Does this contain wheat?
• I have a severe allergy to nuts, which can result in anaphylactic shock when I consume peanuts, walnuts, almonds, hazelnuts and Brazil nuts, and also oils that are prepared from nuts.
• I have a shellfish allergy, is this food safe for me to consume?
• Please call an ambulance; I'm having a serious allergic reaction.
Allergy cards are a useful tool for those with allergies. They are the size of a credit card and hence are easy to carry with you. They have an allergy alert message printed on them along with an emergency message. Also featured is a message that can be used when ordering food at restaurants. The cards are printed on one side in English and the language of your new destination on the other side. These cards are available from sites such as Allergy UK. You can even make your own in the languages of your choice.
If you are moving to a new place along with family or colleagues, make them aware that you have an allergy and what they can do to help in case of an allergic reaction. If you need to use an EpiPen, let them know where you keep it and how to use it.
If you are staying at a hotel during the initial days of your move, let them know about your allergies. The best time to do this is before you arrive there, so they can prepare. They can tell you what information they nee from you and may also give you some useful advice.
If you have food allergies, communicate this to your airline. Do this before your flight. Inform them about the allergens you are allergic to, so they can make the necessary accommodations. If they can't, ask them if you will be allowed to take some food of your own that they can heat up for you.
It is okay to bring your own food even on international flights, as long as there are no gels or liquids over 3 ounces. This will prevent an issue with airport security. You can carry with you some fresh vegetables and fruits or other safe packaged goods. Keep in mind that customs usually does not permit bringing fresh produce into a different country, so you will have to finish it during the flight itself or dispose of it.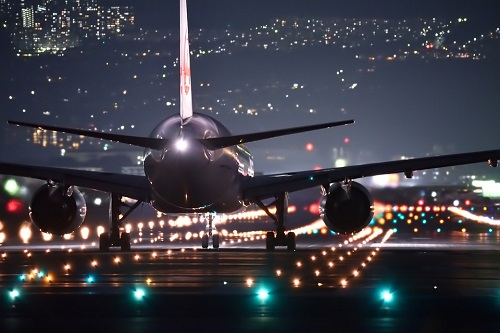 Your airline should be able to help you with food allergies
© DaniloBueno on Pixabay
If you have a peanut allergy, you may need to ensure that your airline doesn't serve them to other customers as complimentary snacks. In the high-pressure atmosphere of the cabin, peanut dust may lead to an allergic reaction. In some cases, especially when one has severe allergies, the airline may take it upon themself to request all passengers on the flight to avoid eating anything that contains your allergen as long as you are on board.
As an expat you may receive invitations to parties with new colleagues and friends. At such places, ensure that the food served does not contain allergens. When dining out, refrain from sampling your friends' dishes unless you are sure the dish does not contain allergens.
Medications
The best place to keep your allergy medication while travelling is in your hand luggage so that it is easily accessible. Label your medications and carry with you a doctor's note describing the reason why you need the medication, and what it is. This will help prevent any issues at the airport. If you are using medication such as antihistamines and auto-injectors such as EpiPens, check their dates and make sure you also carry spares. Remember to wear your health-alert identification. It's also a good idea to carry wet wipes with you when traveling, as these can be used to wipe surfaces that you come in contact with, such as the fold-down tray in a plane.
Have you moved abroad with an allergy? Share your tips in the comments below!
Further reading:
• Pollen
• Allergy translation cards