Renting property
If you're looking to rent accommodation in Malaysia, you shouldn't have a problem. You don't need residency in order to rent an apartment, and in fact proving that you have secured accommodation is a requirement for foreigners who are looking to apply for a temporary stay visa.Both unfurnished and furnished accommodations are available. Smaller apartments (with two bedrooms or less) are often furnished, whereas larger family-style homes are often unfurnished, though that's not always the rule.
Typically, apartment contracts last for one or two years in Malaysia, with the option to negotiate a lower rent if you're willing to sign a two-year contract. You'll need to give your landlord two months' notice if you want to break your lease early, or if you want to renew. Rent usually doesn't include utilities. Rents are often negotiable, so make sure you've done your research and know what a reasonable price is for your chosen neighbourhood.
Once you've found a property, you'll usually pay a deposit that's equivalent to two months' rent, which you'll get back at the end of your contract, assuming the property is in the same condition as when you got it. You'll also need to pay your first month's rent upfront, as well as an additional fee (equalling half of one month's rent) to pay any outstanding utility payments on the property.
After you and your landlord have signed the lease, it will need to be stamped so that it can be used as evidence in a court of law. You as the tenant will be responsible for this, and the fee is usually around $20.
Expats looking for properties to rent should begin by checking out property search websites, such as Mudah, Speedhome, and Propwall. If you'd like to utilise the services of a real estate agent, try Carey or Jed Realty.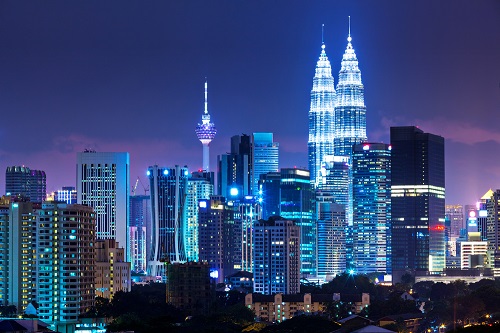 Typically, apartment contracts last for one or two years in Malaysia.
Prices vary depending on exact locations, but in general, rent in Malaysia is affordable, especially for expats who have good jobs or sufficient fixed incomes to live in comfort. Rent in big cities is more expensive than in the countryside and in smaller towns, and while the average cost of accommodation is very reasonable, there are certainly luxury options that cost as much as those in Europe. Example rents in Kuala Lumpur and Penang include:
• A one-bedroom apartment in Kuala Lumpur will cost an average of $550/month
• A three-bedroom family home in Kuala Lumpur will cost an average of $1,050/month
• A one-bedroom in Penang will cost an average of $260/month
• A three-bedroom family home in Penang will cost an average of $560/month
If you're planning on starting the rental process in Malaysia, keep in mind a few country-specific tips:
Types of accommodation
Types of accommodation in Malaysia include:
• Bungalows, which often include a garden or pool
• "Semi-ds," or semi-detached housing, where two houses are built next to each other (sharing a wall) – each usually offers some private outdoor space
• Terraced houses, which are built next to each other with no space on either side
• Condos, which include amenities, such as security, a gym, and pools – these are usually the most popular options for expats
• Gated developments, which have shared amenities, similar to condos, and a range of houses inside
• Apartments
Insulation issues
Before signing your lease, check for damp walls and ceilings. Some properties have insulation issues, and dampness can lead to health issues if the root problem isn't fixed.
Air conditioning
In Malaysia, the tenant is responsible for servicing any air conditioners on the property. This will cost about $30 per unit and needs to be done every three to six months.
Buying property
If you want to buy property in Malaysia, you're in luck – there are few restrictions on foreigners owning property in Malaysia and the process is relatively straightforward.
Foreigners can buy landed property, apartments, condominiums, or land, as long as it's worth more than MYR 1,000,000 ($230,000) – this is lower in some states and higher in others – and is not considered low-cost housing or on reservations of land meant for the Malay people. These rules are meant to keep foreigners from driving up the cost and availability of accommodations for native Malaysians, while still encouraging foreign investment.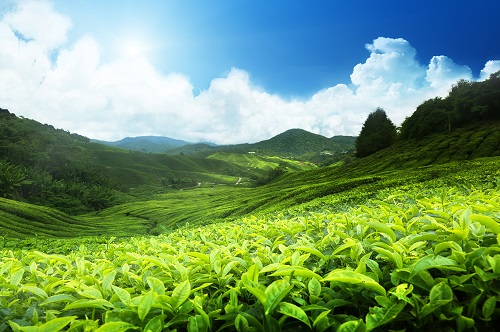 There are few restrictions on foreigners owning property in Malaysia and the process is relatively straightforward.
There are three kinds of property titles you may want to buy: a master title, which comes with the land and usually goes to developers; a strata title, granted to property owners who have properties in shared buildings (like condos); or an individual title, which is for property that comes with land, like bungalows or houses.
To find a property to buy, check out the search websites and realtors that are included in the section on renting.
Once you've found a property you want to buy, it's time to begin the house-buying procedure. You'll need to submit an application, as part of which you must pay a lawyer .4%-1% of the property's value.
You'll then apply for financing. Banks in Malaysia provide up to 70%-80% of the purchase price, as long as you are working and have a valid work permit. Other banks will lend to people who have Malaysia My Second Home visas. If you're under 50, you'll need to show the bank proof of liquid assets worth at least RM 500,000 ($114,000) and an income of RM 10,000 ($2,200) per month. Applicants over 50 will need to show RM 350,000 ($80,000) in liquid assets and the same monthly income.
Within 14 days of submitting your application and offer, you'll need to sign the Sale and Purchase Agreement and pay a 10% deposit to the seller. At this point, you'll need to provide a certified copy of your passport, an assessment receipt from a surveyor, and an official application form. You'll also need to pay a stamp duty of 4%.
Once the seller or developer approves your application, you'll pay the balance purchase price. You will then take possession of the property on the date specified, at which point the seller will deliver the title and certificate of completion and compliance to you.
Keep in mind that a new 2019 tax rule increased the real property gains tax from 5% to 10% for those who have owned a home for six years or more. The rule also made it such that if you sell a property within five years of owning it, you'll need to pay real property gains tax of 30% on the profit.