Malta is a popular destination in the Mediterranean, located between Sicily and the North African coast. It is known for its warm, sunny days and azure ocean, as well as its historic sites. Many fortresses, temples, and ancient burial chambers can be found there; despite it being the world's 10th smallest country, it has a very rich history.
Renting property in Malta
The process of renting property in Malta is extremely simple, even for foreigners. Expatriates moving to Malta, whether for work or retirement, can quite easily become residents and rent a variety of properties, without any red tape or restrictions.
The rental market in Malta offers a large variety of properties, ranging from trendy studio apartments to luxury homes with swimming pools. The standard of properties is often exceptionally high, and rentals are regularly available, both unfurnished and furnished. Renting offers a much more flexible approach to living in Malta, particularly for expats who don't know how long they plan to stay.
The terms of agreement can vary depending on specific circumstances, on and whether you make an agreement directly with the landlord of the property. Generally speaking, the initial rental costs consist of:
• An initial deposit – a standard rental deposit in Malta is typically equivalent to three months' rent (but can be subject to negotiation)
• Rent in advance – this may be in place of (or in addition to) a deposit, but once again is subject to negotiation
• Agency fee – only if applicable
Further to this, there will be monthly fees, such as:
• Condominium and/or maintenance fees – these fees will typically be paid on a monthly basis, although in some cases there may be a requirement or option to pay upfront
• Utility bills – utility bills, such as water and electricity, are also typically paid on a monthly basis, but again, there may be requirements or options to pay upfront or quarterly
Where can expats find details of properties to rent?
If you're looking for a property to rent in Malta, you will easily be able to find a number of estate agents who can help. Alternatively, you could keep an eye out for properties in local newspapers and publications, and on any local bulletin/notice boards. As well as this, some small, local shops may have an advertisement section. Another option would be to search online.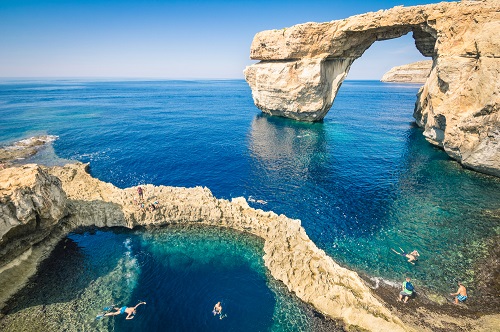 If you're looking for a property to rent in Malta, you will easily be able to find a number of estate agents who can help.
What are typical rental prices in major expat destinations?
The cost of living will obviously vary depending on where in Malta you want to live, and on your lifestyle. Generally speaking, a nice one-bedroom apartment in a good area, a short walk from the beach, costs around US$750 to US$800 per month.
The cost of living in Malta's capital, Valletta, is considered around the same as that of Belfast or Madrid. A fully furnished one-bedroom apartment in Valletta would probably cost you around US$1,040 a month.
For a similar price, outside of the capital city, you could likely pick up a furnished two-bedroom apartment with a sea view. Prices tend to fall if you look at property further inland or on the smaller island of Gozo.
What do I do once I've found a property I like?
Once you've found a property that you would like to rent, you will need to set out any specific terms and sign a tenancy agreement. You may find an offer where payment is dealt with cash in hand on a monthly basis, but an official tenancy agreement protects both you and the landlord and is therefore beneficial to both parties. The tenancy agreement should outline the agreed monthly rent, and specify how this will be paid and the date it is due. It should also outline when your tenancy officially begins, and ideally the duration of your tenancy, if this is applicable.
The tenancy agreement should also mention what bills you are responsible for paying, how much they will be, and how often you must pay them (i.e. monthly, quarterly, etc.). You will also need an indication of how long your notice period is, which is the amount of advance warning you have to give your landlord, and they have to give you, before you vacate the property. Any specific rules and responsibilities should be outlined in the tenancy agreement documents, which you will both sign and have a copy of.
Buying property in Malta
The real estate landscape in Malta has always been relatively stable, with appreciating values year after year. Much of the population are homeowners, and many even own a second property. Buying property in Malta is always going to be a sound investment, given that it is the world's 10th smallest country but densely populated, meaning that demand for local property and land is high, but the amount available is relatively small.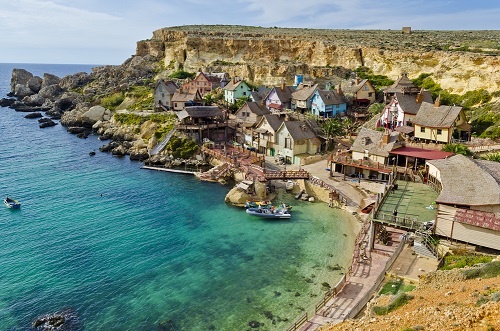 The real estate landscape in Malta has always been relatively stable, with appreciating values year after year.
What is the typical house buying procedure?
There are various costs involved when you buy property in Malta, including the following:
• Deposit – you will typically need a deposit of around 20% of the total price of the property
• Stamp duty – in Malta, this is generally equivalent to 5% of the total price of the property
• Notarial fees – these can amount to anything between 2% and 2.5% (plus a "Searchers Fee")
• Health and life insurance – you will need an adequate policy in place
• Agency fees – this may or may not be applicable
It is important to note that some restrictions are in place for foreigners who are not citizens of Malta. For example, non-citizens are only allowed to purchase one property, and this may be subject to certain restrictions, requirements, or special permits. There are designated areas where many restrictions are not applicable. These are usually referred to as "Special Designated Areas" (or SDAs). Such areas typically incorporate homes located within luxury lifestyle development complexes, such as Tigne Point and Portomaso.
Property for sale can be found in the same ways as rental properties – through estate agents, in local publications, and online. Additionally, you will come across specific property auctions, which you can find online or through reputable agents.
Obtaining a home loan in Malta
Many local banks in Malta offer flexible funding schemes, even to foreigners, most of which offer these conditions:
• Repayment terms that can go up to 40 years
• Monthly repayments amounting to up to 30% of gross salary
• Up to 90% loan financing of total purchase price (or completion costs)
• Preferential interest rates for high value loans
When visiting the bank with the intention of applying for a home loan, you will need to take certain documentation with you. This includes applicable references, ID documents, a copy of the preliminary agreement, recent pay slips or proof of earnings/savings/investments, and an estimate of the property value you are seeking the loan for.
The bank will let you know if you're eligible for a loan, and what type of loan you are eligible for. They will then guide you through the rest of the process.