Mexico is a country in the southern portion of North America. It is a popular destination among tourists and expats alike, for its hot climate, beautiful beaches, fascinating culture, and delectable food. Many move to Mexico for its low cost of living, and find work in one of the rapidly developing cities. It's a great place to enjoy a happy work life balance.
Renting property in Mexico
Renting property in Mexico is a relatively straightforward process. You will typically find both furnished and unfurnished accommodation available throughout the country. However, what they consider to be "unfurnished" in Mexico may differ slightly from the definition you are accustomed to back home. For example, in many countries, an unfurnished property still has things like refrigerators and ovens. In Mexico, this is most often not the case. An unfurnished property in Mexico can be the bare bones of a property and nothing else. Furnished properties can range from having a few simple fixtures to including full suites of furniture.
What are typical lease terms?
As a tenant in Mexico, you have rights that are legally protected. However, each state has its own civil laws, so the exact intricacies of these will depend on where in the country you plan to live. Contracts can vary depending on the landlord or agent, and can often be negotiated to a certain degree.
As a general rule of thumb, notice periods, if not specified, are one month. Deposits are typically equivalent to one month's rent, and are usually paid at the same time as your one month's rent in advance. This should almost always be done via bank transfer, and you should be very weary of agreements that push for cash in hand payments.
As far as rental agreements go, these are largely unregulated in Mexico, and there is not really a standard contract form. It is perfectly possible that your landlord may simply get a template of a tenancy agreement off Google. To protect your interests, you should make sure that both you and your landlord sign a contract that covers a few key points, such as the terms of agreement (rental price, bills, etc.), tenant responsibilities, and any specific rules or restrictions.
In general, to be considered an eligible tenant, you will need to present proof of your residency status, identity and earnings (or savings) – these must show that you can cover the cost of the rent.
Where can expats find details of properties to rent?
You can often find properties to rent online or through local estate agents. Alternatively, if you spot a 'to let' sign outside of a desirable property, you can easily make further enquiries, either using the contact details provided, or by popping in and asking.
Most estate agents in Mexico work on a local level, and often have personal relationships with the local landlords in the area. Agents can offer invaluable advice about which neighbourhoods to choose and which to avoid, and can help you to navigate the process quickly and efficiently. If you are not proficient in speaking Spanish, your easiest option would probably be to find a bilingual agent.
If you go down the agent route, it may be worth doing some background checks, before you commit to anyone. You can check agent credentials on the National Association of Realtors website here.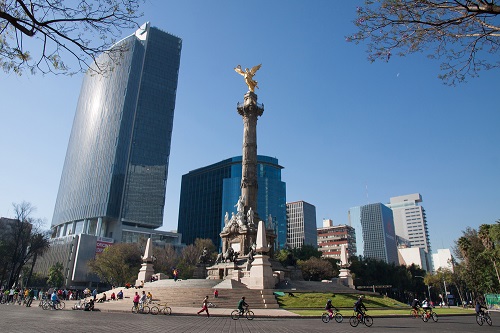 Most estate agents in Mexico work on a local level, and often have personal relationships with the local landlords in the area.
What are typical rental prices in major expat destinations?
This varies broadly depending on region. For example, in Mexico City, the average price for a one-bedroom apartment in the city centre is approximately US$463 per month, whereas the same sized apartment outside of the city centre might cost you only US$300. A similar property in Tijuana might cost you US$250, while in Ecatepec, a one-bedroom city-centre apartment will only set you back about US$160. Typically, the further from the main cities you get, the more you will get for your money.
Are there any challenges/problems in the rental process that expats often encounter?
You should make sure you know exactly what state the property is in, before you begin your tenancy. This is because you will typically be financially responsible for minor repairs during your tenancy, except for a reasonable amount of wear and tear. It is worth checking your contract carefully, in case you get a particularly unsavoury landlord who stipulates that the property must be left in "perfect condition" upon the contract ending – usually you must return it in the same condition as you found it.
Before signing your tenancy contract, you should check a few things. For example, you should look over the landlord's ID and the property deed specifying ownership. Alternatively, your landlord may provide proof that they have power of attorney to legally let the property to you on the owner's behalf.
In certain places, especially in Mexico City, some landlords will ask for a fiador. This is similar to a guarantor. It is someone who will co-sign your lease to offer financial assurance. This often causes a headache for expatriates, as a fiador must live in the same city and own an unmortgaged property. You may be able to work around this by getting your employer to act as your fiador, or you may be able to negotiate so that you pay a higher security deposit instead.
Buying property in Mexico
For an expat living in Mexico, it is simple and straightforward to buy property. However, you need to be diligent, and hiring a real estate professional is a must.
Are there any legal restrictions on the ownership of property by foreign nationals?
Contrary to popular belief, you do not have to be a Mexican citizen in order to purchase property in the country. However, if you are a Mexican citizen, you will be able to buy land without any real barriers at all. If not, then there are a few restrictions. Foreign buyers who are looking to purchase residential property that's 31 miles or less from the coastline, or 62 miles from a border, will need to make the purchase via a trust through a Mexican bank.
What is the typical house buying procedure?
The first step is to make an official offer, and it is important to keep in mind that Mexican law recognises verbal agreements.
The documentation required by the buyer during the process is minimal. Essentially, you will just need a copy of your passport and your driver's license. You may also be required to show a recent utility bill that shows your name and home address. Corporation documentation will only be required if applicable. Present these to a notary and file them at the public registry.
Once you make the deposit, the promissory agreement (contrato de promesa) will be drawn up. This binds you and the seller into a time frame in which the buying contract must be executed. Under Mexican law, both parties are bound by the terms of the promissory agreement. If all the terms and conditions are met to execute the purchase contract, neither party can back out of the sale.
If you are purchasing via a bank, then, once the promissory agreement has been signed, the seller will contact your bank to start the trust application. Your attorney will then order a trust permit from the Ministry of Foreign Affairs.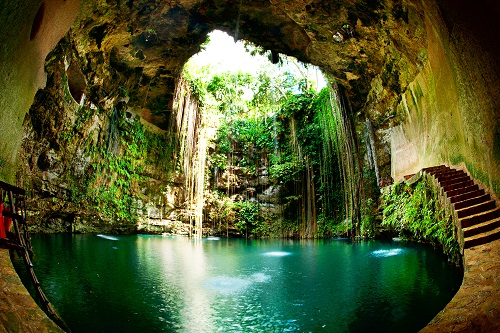 Under Mexican law, both parties are bound by the terms of the promissory agreement.
Where can expats find details of property for sale?
Online property listings are still not hugely popular in Mexico. There are a few reputable websites that can be used, such as Realtor.com, Point 2 Homes and Viviun. Usually, however, properties for sale are found through agencies or independent agents.
Are there any challenges/problems in the house buying process that expats often encounter?
Perhaps the biggest threats to expatriate buyers are property scams. There are several things you can do to protect yourself from these, including the following:
Referrals
Mexican estate agents aren't actually required by law to be licensed or trained. Therefore, it may be a good idea to join expat forums and groups, or to speak to people you know, in order to get a referral.
Meet face to face
Meet the seller in person. Working through an agent is fine, but it's important to meet and talk to the seller too, so you know they're in fact selling their property, and they have the right to sell it. You can request to see the deeds or power of attorney if necessary.
Professional property inspection
It's a good idea to have the property checked over for things like pests and mold, as well as for other potential problems. Do not hire a surveyor that is recommended by either the seller or your estate agent, as this may be part of a scam.
Bank transactions only
Never mail money, and don't give any portion of the deposit, or any other fees, in cash.
Do local banks or other lenders issue mortgages to foreign nationals?
Surprisingly, you don't need to be a Mexican resident, or even to have a visa, in order to buy property in Mexico, and you can go to any major Mexican bank to apply for a mortgage. Many of the larger international banks in Mexico will help you get a trust (fideicomiso), if this is necessary for your purchase.