Monaco, officially the Principality of Monaco, is a sovereign city-state on the French Riviera in Europe. It is bordered by France (on three sides) and the Mediterranean Sea. The Principality of Monaco is the second smallest country in the world (after the Vatican), occupying only about two square kilometres or 1.24 miles. You can effectively walk across the entire country in about an hour. Due to its small size, it's unsurprising that the real estate landscape is highly lucrative. Monaco does not require its citizens and residents to pay income tax, which further adds to its appeal.
Renting property in Monaco
The real estate market in Monaco is managed by agencies. Private rentals and sales in Monaco are very rare, although there are some, such as when properties are rented directly by friends or relatives. In 99% of cases, rentals are dealt with through real estate agencies.
What are typical lease terms?
Monaco has a standard system of payment in place between estate agencies and property owners, whereby agencies receive 10% of the annual rent. A tenant pays rent for the first three months in advance, along with a deposit and a registration fee. It is feasible to expect to pay the equivalent of up to six months' rent. An additional 1% for lease registration fees is also common.
You may be required to provide a bank statement, proof of earnings, or an employment contract. If you have children, you may also need to provide proof that they will live in suitable accommodation. For example, you will not be allowed to rent a studio apartment if you are a family with several children.
Since the housing demand exceeds the supply, landlords are free to choose their future tenants, and they can afford to be as picky as they like. Rent in Monaco is often paid quarterly, in advance, with service charges added to the total. Rental leases tend to be renewable on an annual basis. Longer leases of two to three years may be available upon request.
What are typical rental prices in major expat destinations?
Rental prices vary depending on the property's location, condition, age and prestige. Monthly rent for a small 20m2 to 30m2 studio starts from around €1,800. In many cases, rental properties do not reach the market, as they are so high in demand.
Apartments in Monaco are usually measured not by the number of rooms they have, but rather by the number of bedrooms. Rent for a one-bedroom, 50m2 apartment can range from €3,500 to over €7,000, depending on the quality of the building and its location.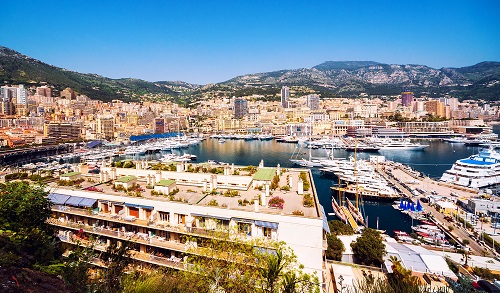 Rental prices in Monaco vary depending on the property's location, condition, age and prestige.
Buying property in Monaco
Monaco is considered by many to have the world's most expensive prime real estate market. A typical home in the principality costs around €48,800 per square metre, which is twice as expensive as in Paris or London, according to a study by Savills.
Studios without a sea view in Monaco typically start at around €1.5 million. A sea view can send the price rocketing up to €3.9 million or more. Four- or five-bedroom apartments commonly sell for between €13.3 million and €67 million, depending on their size and view.
Are there any legal restrictions on the ownership of property by foreign nationals?
The Monaco property market is open to most investors, regardless of whether they are a resident of Monaco or not. There are not really any restrictions on foreigners, when it comes to buying property in Monaco, although you will need a public notary to ensure that the terms of agreement conform to local law.
What is the typical house buying procedure?
A buyer typically pays a 3% agency commission on the property price. Notary fees and other taxes account for a further 6%. The total purchase price is therefore increased by 9%. For new construction or new build properties, 20% VAT is due in lieu of registration tax.
The purchasing process generally looks as follows:
Choose a notary
Whilst the buying process is relatively straightforward, the assistance of a lawyer or notary is invaluable in ensuring a smooth and risk free transaction. There are three notarial offices in Monaco.
The offer letter (Offre d'Achat)
The intention to purchase in writing is often done in the form of an offer letter or Offre d'Intention d'Achat, which describes the property. It outlines the purchase price, as well as a lock out date, by which the purchaser endeavours to move toward exchange.
Purchase contract (Compromis/Promesse de Vente)
With everything agreed, the notary prepares the purchase contract or Compromis de Vente. This will provide a completion date.
Completion (Acte de Vente)
Completion of the sale takes place at the notary's office with payment of the balance. Notary fees and transfer taxes are also due at this stage, and costs are borne by the buyer.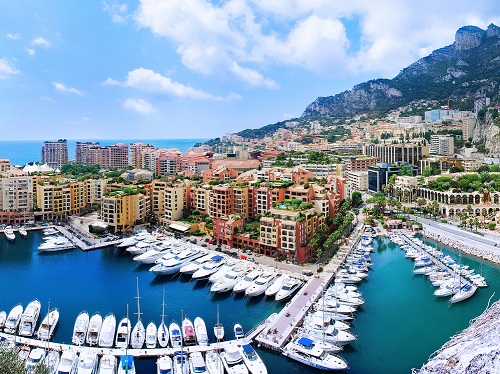 In Monaco, the sale of property is completed at the notary's office.
Where can expats find details of properties for sale?
Properties in Monaco are almost always dealt with through agencies. Real estate agents in Monaco are authorised to offer properties for purchase or rental purposes, and they are supervised by the official body, Chamber of Monaco Real Estate Agents (Chambre Immobiliere Monegasque).
The duty of this regulatory body is to ensure that estate agents adhere to the professional code of conduct and comply with local laws. Therefore, even if you have no local contacts to recommend an agency to you, rest assured that any independent agent or agency will be trustworthy.
Do local banks or other lenders issue mortgages to foreign nationals?
Selected banks in Monaco can provide either mortgage financing or loans to help you acquire property. Generally speaking, banks will lend up to a maximum of 60% of the property value, and they will require you to bring assets to them that equal a minimum of 50% of the loan amount / mortgage as collateral.
The collateral may be invested either in deposits or in secure investment programmes. The loan/mortgage rates vary according to the value of the property, the amount of collateral the client can deposit (the higher the collateral the lower the fees), and the location and condition of the property.