A North African country bordered by the Atlantic Ocean and Mediterranean Sea, Morocco is distinguished by its Berber, Arabian and European heritage and cultural influences. The famous souks of Marrakesh, the formidable Atlas Mountains, and the expanse of desert give it an almost magical appeal, which draws in people from all over the world.
Renting property in Morocco
Foreigners visiting as tourists are allowed to stay for a period of up to 90 days on a tourist visa. For longer stays, you will need to apply for a residency visa (Carte Sejour). If you are looking to rent in Morocco for the first time, it would be wise to set up a Moroccan bank account, as the majority of rentals are negotiated in Moroccan Dirham.
What are typical lease terms?
Lease terms vary depending on the type of property you are renting, where it's located, and who you are renting it from. Generally, rental leases on a month by month basis are quite popular in Morocco, and more often than not, you will need to pay a 10% deposit. Many locals do not bother with contracts. If you are renting a room in a house, then this shouldn't present a problem. However, if you are looking to rent your own property, you will need something more ironclad, and will need to get a rental contract.
If you wish to rent a place by yourself, you will need to present your passport to the owner. A contract will then be written up in Arabic, and you will have to go to Muqata (an office where they legalise documents) to present your passport again and sign the contract.
Business is most often conducted in Arabic, and so you will likely need to enlist the help of a translator when it comes to rental negotiations and your contract. Contracts need to be notarised at a local town administration building to be considered valid.
As a minimum, your contract should cover the following:
• The names of the landlord and the tenant
• Identification of the rented property and its use
• Terms of your rental lease
• The amount of rent to be paid and any additional charges
• Any tenant responsibilities for the property
You are likely to find that many of the cheaper properties in Morocco are quite bare. Many are not even painted before tenants move in. They may also not have a refrigerator, stove or oven, and bathrooms may be in the traditional style, i.e. they may not have western toilets.
Before moving in, it's always a good idea to take photos and videos to keep as proof of the condition of the property. This will provide insurance against responsibility for previous damage.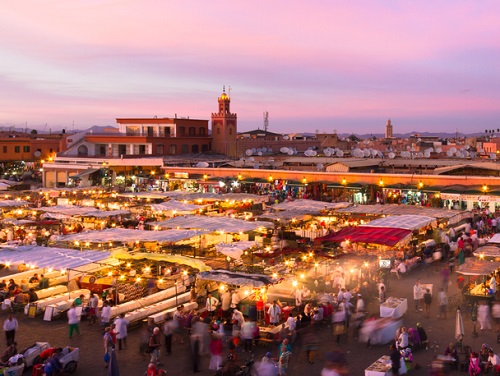 You are likely to find that many of the cheaper properties in Morocco are quite bare.
Where can expats find details of properties to rent?
For the most part, it is best to work with a local real estate agent. You may also need a lawyer and a translator, if you don't have any local friends or relatives that can explain how things work and translate/negotiate for you. Local agents are often known as simsaar, and they very rarely speak English. More often than not, you can find a place by wandering around a neighbourhood and looking for a sign, or by simply asking around.
There are also popular websites that may help you in your search. Avito is a buying and selling website, but you can often find places to rent on there too. Another website is Maisons Maroc.
Alternatively, there are some useful social media groups available, such as Casablanca Flatshare and Bewildered in Morocco.
What are typical rental prices and challenges/problems in the rental process?
The majority of foreigners tend to gravitate towards the towns and cities of Casablanca, Rabat, Marrakesh, Fes and Tangier. In the larger cities, apartments can be rented for between US$250 and US$600 per month, depending on size and location. In smaller cities, the prices tend to be lower. It is important to note that mixed sex flatshares are illegal in Morocco. This can apply even to Western couples, who may be refused a rental if they are not married.
Buying property in Morocco
Foreigners are allowed to purchase real estate in Morocco, and there are very few restrictions on foreign buyers, although they cannot buy agricultural land. Additionally, there are attractive tax concessions, such as low capital-gains tax, no inheritance tax, and no property tax for the first five years of ownership. Foreigners are allowed to stay for 90 days on a tourist visa. For longer stays, they must apply for a residency visa (Carte Sejour).
What is the typical house buying procedure?
There are a few things to bear in mind when it comes to purchasing property in Morocco.
Firstly, even after a buyer has made a verbal offer and agreement, and has submitted a deposit, the seller may receive and accept a better offer.
Secondly, although it is usual to pay a deposit once the purchase price of a property has been agreed upon, this is not a guarantee that the seller will take the house off the market. Therefore, it's safer to make a small deposit, more like a reservation fee. Sometimes houses being sold are still occupied by current tenants, and the buyer may have to wait for the owner or occupant to move out and turn over the key.
Thirdly, in Fez (medina), houses do not have titles. Instead, an official scribe (adoul) writes scrolls to document the ownership of them. Some of these scrolls date back hundreds of years. It is possible to acquire a title for a house once it has been purchased, which can be done through a notary.
Other than the above, the buying process is much the same as in France and Spain, with a notary acting for both parties. Signatures on the sales deed of the contracting parties should be notarised, and the sales deed should then be registered with the relevant registration office. The buyer then applies for the listing of the registered deed to the land registry.
A registration duty of 6% is applicable on the acquisition of buildings by individuals or legal entities. This is also applicable on the acquisition of undeveloped land to build houses. The sales deed, like the registered deed, is listed in the land registry. The land registry fee is 1%. Notary fees typically cost around 0.5% to 1% of the property value. Stamp duty is around 1% of the property value.
Legal fees tend to be negotiable, and range from 1% to 5% of the property value. The real estate agent or simsaar typically charges the buyer 2.5% of purchase price as commission.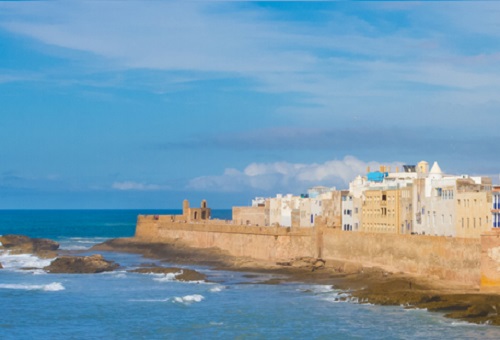 The process of buying property in Morocco is similar to in France and Spain, but there are a few differences.
Are there any challenges/problems in the house buying process that expats often encounter?
Challenges that foreigners might encounter when purchasing property in Morocco include scams and language barriers.
The UK Government website give the following advice:
Beware of identity theft
Before entering into a purchase agreement, check that the seller is who they say they are. Ask to see their ID and a recent photograph or their passport.
Establish that the seller has the right to sell
Request to see the deed to the property, or ask for proof that they have something similar to the power of attorney.
Check the property details
Double check the property details, such as the total square metreage, to ensure they are correct.
Financial checks
Ensure that there is no credit still outstanding on the property you wish to purchase.
Declare
Make sure you declare the full purchase amount on the contract of sale. Under-declaring the purchase amount has become common practice, but doing so will affect you later on if you want to sell.
Do local banks or other lenders issue mortgages to foreign nationals?
It is possible for foreigners to get mortgages of up to 70% of the purchase price of the property, with a maximum length of 20 years. However, not all banks offer loans to foreigners, so you will need to do some research.