New Zealand is a spectacularly beautiful and biodiverse island in the Southwest Pacific Ocean. The country comprises two main landmasses, the North Island and the South Island, as well as around 600 smaller (and mostly uninhabited) islands. With its pleasant climate, breathtaking scenery, relaxed pace of life and friendly locals, it's not difficult to understand why so many people are drawn to the country. If you're thinking about renting or buying property in New Zealand, then read on to learn more about your options.
Renting property
The Ministry of Business, Innovation and Employment (MBIE) in New Zealand has a tenancy website, which is an extremely useful resource for those looking to rent property in the country. It has a plethora of information, which covers everything from tenancy agreements to tribunal applications. It provides guides in several different languages, including English, Arabic, Spanish, and Chinese.
What are typical lease terms?
There are two different types of rental tenancies in New Zealand: fixed term and periodic. Fixed term tenancies have pre-determined start and end dates, and cannot be terminated before the agreed tenancy period has ended. Periodic tenancies are considerably more flexible, and tend to work on more of a month-by-month or rolling basis. Periodic tenancies can be terminated by either party, as long as the agreed notice period is met. This notice period can range from 21 to 90 days.
If someone else lives in the house (or apartment) but is not named on the tenancy agreement, then they are considered to be a flatmate. By law, the named tenant is responsible for the entirety of the rent, which means that the flatmate is essentially only responsible for paying their portion of the money to the named tenant. When signing a tenancy contract, you will likely need to provide references and identification. When renting a room, you may just need identification and proof of earnings.
Rent in New Zealand is typically advertised as a weekly price instead of a monthly one. Legally, landlords can only ask for up to two weeks' rent in advance, depending on whether you will pay your rent on a weekly or fortnightly basis. A deposit/bond can only be the equivalent of up to four weeks' rent. You should always be given a receipt upon paying your deposit, as your landlord must lodge it with the New Zealand Tenancy Services within 23 days. Tenancy Services will hold your deposit money until your tenancy at the property ends.
There is an option in New Zealand, which is quite uncommon in many other countries, to pay a holding fee of up to a week's worth of rent. This is done if you are interested in renting the property, but are not yet ready to commit, or if you need to wait for certain information or documents. If you then agree to the tenancy contract, the landlord must either give this holding fee back to you, or must deduct it from your first rent payment.
Landlords and their agents can neither charge you a letting fee for granting you a tenancy, nor 'key money'. In nearly all circumstances, the landlord is responsible for insuring the building; the tenants need only be responsible for insuring the contents appropriately. Local council rates are paid by the landlord, but day-to-day running costs, such as electricity and gas, are paid by the tenant. You will need to check with your landlord or the letting agents to see whether you are responsible for paying the water bill, and this will sometimes depend on whether the property has a water metre.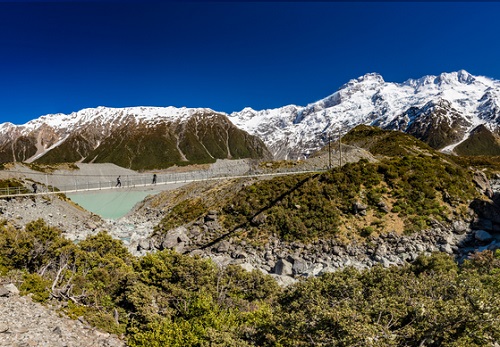 There are two different types of rental tenancies in New Zealand: fixed term and periodic.
Where can expats find details of properties to rent?
Usually, people find rentals through a letting agent. A popular privately operated website in New Zealand is called TradeMe Property. People looking for new flatmates also advertise on TradeMe in the 'Flatmates wanted' section. Boarding house vacancies are also advertised there. Alternatively, you can look at adverts in local papers or pinned up on bulletin boards. Some houses may also advertise vacancies on a sign.
What are typical rental prices in major expat destinations?
Rent prices vary, depending on a number of factors, including the property's size and location. Trademe Property has a property price index, which you can read here. The index reports that rental prices are at an all time high in New Zealand, claiming: "Tenants around the country started the New Year with record-breaking rents after the national median weekly rent rose 4 per cent in January 2019, to a new high of *$515 per week, according to the latest Trade Me Rental Price Index."
A quick look around the website's rental section shows that, on the lower end of the spectrum, renting a furnished bedroom in a shared house in Auckland can cost around $180 per week. A small one-bedroom apartment in Auckland will likely cost you upwards of $250 per week. The further from the main cities you go, the more you get for your money.
Buying property
Property prices in New Zealand have been increasing by as much as 11.8% each year. In major cities, property prices have been growing exponentially.
Are there any legal restrictions on the ownership of property by foreign nationals?
At one point, the housing market was open to investors worldwide, but in a bid to curb the rising house prices and increase native home ownership, the government implemented a ban on foreigners buying homes. As it stands, only foreigners with residency status are able to buy homes in New Zealand, as will as Australians and Singaporeans.
What is the typical house buying procedure?
The process of buying a property in New Zealand is quite straightforward, and not dissimilar to how it looks in many other developed countries. It can take as little as three to four weeks to complete a house purchase from beginning to end. Once a bid is formally accepted, last minute offers cannot be considered. Generally, most sales in New Zealand are dealt with through a licensed real estate agent, and only a small proportion of sales are handled privately. Whichever route you decide on, it is still a good idea to get independent advice from a lawyer, before you purchase anything.
You can find a lawyer on the New Zealand Law Society website here. The Government's Real Estate Authority (REA) also has a useful website, which you can find here.
It is a good idea to have a consultation with a mortgage provider and get pre-approved for a loan, so that you know what your budget is. Always view the property yourself, and pay an independent surveyor to look it over and check for any potential problems. Your agent should be able to walk you through the rest of the steps.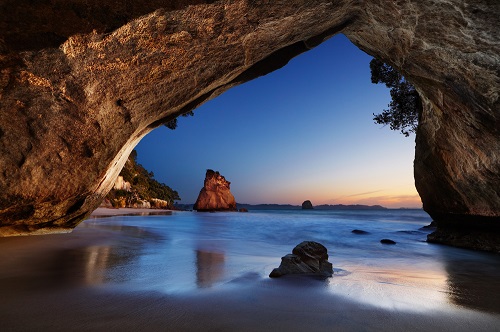 The process of buying a property in New Zealand is quite straightforward.
Where can expats find details of properties for sale?
The ever popular TradeMe is every Kiwi's go-to for all things property related, whether buying, renting, sharing, etc. You will also likely spot "For Sale" signs when you're out and about. Alternatively, there are real estate agents that you can work with to find your perfect property.
Do local banks or other lenders issue mortgages to foreign nationals?
Home loans are available from all major banks in New Zealand. You can contact them directly, and many banks even have a "migrant banking" service with multilingual staff available. You can also work through mortgage brokers, who negotiate with the banks on your behalf.
You will typically need to have between 20% and 30% deposit to put down to get approved for a mortgage. You may need to present your previous credit history from your home country if you have not yet built up a substantial enough credit history in New Zealand.
*All prices in this article are shown in New Zealand Dollars.