Malta is an appealing choice for expats seeking work, with some beautiful scenery, pleasant climate and a prosperous economy. It also has one of the lowest unemployment rates in Europe and a developing tech sector, including the gaming industry and financial services.The island has become home to a number of tech start-ups and this sector is continuing to grow. If you have qualifications and experience in IT, and are looking to relocate, then it is worth exploring Malta as an option. However, there are other opportunities available and we will look at some of your options below.
If you are from an EU/EEA member state, with the exception of Croatia, you will not need a visa or a work permit and will be able to work legally in Malta although you will need an e-residence card.
If you are from outside the EU/EEA then your employer must apply for a work permit for you from the Employment and Training Corporation, and must also show why they have hired you in preference to a worker from a member state. This will be valid for one year, and is employer and job-specific: you will not be able to transfer it to another job, although you can apply for an extension.
Experts advise that there are relatively few work permits available and that your chances of securing one remain low unless you have highly specialist skills. You will need a visa before you can apply for a work permit, and note that obtaining a permit can take from several weeks to several months.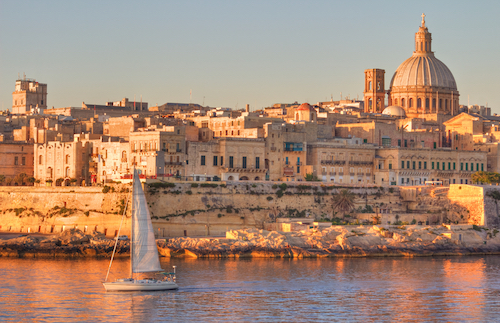 Whether you can work in Malta will depend on your EU residency
Permits come under the following categories:
• work permits for completing specific projects, as per your contract
• employment permits for completing work in a specific location (usually temporary)
• employment permits requested by companies for employees for a special project
• work permits for specific occupations for which there is a shortage in Malta
You will need to submit the following documents:
• a completed application form (ECT 35)
• a cover letter from your employer
• a document listing your skills and qualifications
• a CV/resume
• your visa + copy
• your passport + copy
• your recruitment letter or contract
• a job description
• references
• passport size photos
Digital skills are in high demand due to the number of tech start-ups setting up in Malta. Gaming and e-commerce are booming and if you work in this sector, you will find that there is a demand for your services. Tech hub Smart City Malta is due to emerge soon and there will be jobs relating to this.
In addition to these newer industries, Malta has a long history in shipping and navigation and remains a Mediterranean hub. The island has a large shipping register. If you are involved in trans-shipping or import/export, then you may well find work in this sector.
Tourism remains a strong sector and is making a recovery after the recent recession.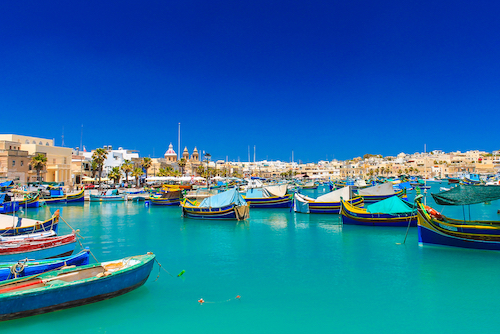 Digital media and tourism are thriving industries in Malta
You are unlikely to find work in the public sector unless you speak Maltese. English is widely spoken across the island and you should have few problems if you are not bilingual, although you may wish to learn the basics of Maltese.
Maximum working hours in Malta are set at 48 hours per week, but typically people work around 40 hours (the extra 8 hours will garner overtime pay). Business hours are usually 8/8.30 a.m – 5/5.30 p.m.
You will be entitled to 25 days of annual leave, plus the island's 14 public holidays.
The minimum weekly wage is currently €168.01. Average salaries are relatively low compared to other European nations: currently around €18,643. You may also find that the taxation regulations in Malta are favorable to you.
You will be entitled to maternity leave of 126 consecutive days (18 weeks). 42 days (6 weeks) is compulsory and is taken after birth. 4 weeks leave may be taken before birth while the remaining leave (8 weeks) may be taken immediately before or after birth. Maternity benefit is paid at a flat-rate of €94.35 but there are variances between benefits for women who are self employed and those who work for someone else.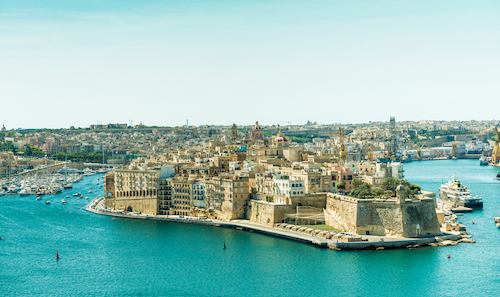 Maximum working hours are set at 48 hours per week
Your spouse will be able to work without a permit if they are an EU/EEA national, but otherwise must go through the standard application process as above.
Job Vacancies
You can make speculative applications to companies while you are still in your home nation. If you are an EU national, you may wish to consider taking up a temporary job on the island as a 'stepping stone' while seeking other employment.
There are a number of job boards covering Malta, and you can also check the local press for vacancies. If you are working in IT, there are recruitment agencies in this industry that cover Malta.
Applying For A Job
A standard CV/resume format is acceptable when applying for a job.
Malta is currently revising its equality legislation and this should cover protection from discrimination on the basis of gender and other factors.
Qualifications And Training
It is worthwhile to have copies of any diplomas or certificates apostilled, but you will not typically need to have your qualifications or CV translated into Maltese.
Would you like to share your experience of life abroad with other readers? Answer the questions here to be featured in an interview!