Mexico is an interesting choice for expats seeking employment and it is possible to find work here, although you will need to go through some legal procedures; it is not legal to work in Mexico without the proper permit. The country's economy is booming, however, and expected to continue doing so, in a wide range of sectors.Oil and gas remain a major contender, along with tourism, hospitality, telecommunications and finance. There are a number of big international companies with branches in the region, mainly in Mexico City, although it is possible to find work in the provinces and on the coast, particularly in the hospitality industry. It will be helpful if you speak Spanish.
You will need a job offer in order to apply for a FM2 or FM 3 working visa (you will be able to enter the country on a tourist visa but this will not entitle you to work). Your prospective employer will then need to apply to the Instituto Nacional de Migración and they will issue you with the relevant permit, which you will need to take to your local Embassy or consulate for ratification.
Once your local office has put a stamp in your passport, you have 30 days on arrival in Mexico to have this exchanged for a more formal permit in the form of a plastic card.
You will need to supply:
• your passport
• a completed application form
• 1 x passport-sized photograph (taken in the last month)
• a letter from your employer covering your agreed salary and your relevant technical ability (you may also need a photocopy of an official ID of the person whose signature is on the letter)
• originals and copies of your qualifications
• originals and copies of your last six month's pay slips/stubs
• proof of payment of consular fees (the cost of this may vary depending on your local consulate)
If you are self employed, or seeking a working holiday permit, it is best to speak to your local consulate about requirements. Mexico has a short term business visitor visa, which may apply in your particular case, and also may be able to provide you with a working holiday visa.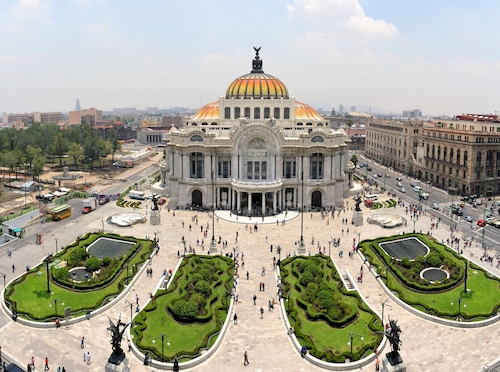 Short term business visas are available
It is predicted that Mexico will be facing a shortage of qualified workers by 2030, particularly in the financial and corporate sectors. If you are highly qualified in these areas, speak Spanish and have good digital skills, you should not find it too difficult to locate a suitable post.
Teaching English as a foreign language remains in demand, although ideally you will need a university degree as well as a TEFL certificate. You can expect to earn in the region of US$500 – 1K per month: salaries in Mexico tend not to be high but the cost of living is comparatively low.
The maximum working hours per week are 48 hours spread over a 6 day working week. Typical working hours in Mexico vary but usually run from 8 a.m. to between 5 and 7 p.m, but you may find yourself working either a night shift or a split shift. You are entitled to a 30 minute break during each shift period.
You can take overtime, which is usually paid at a double rate for the first 9 hours and then a triple rate after this. Wages are calculated daily but generally paid weekly – this may vary, however, if you work for an international company.
You will be entitled to 6 days' annual leave if you have worked for your employer for a year. There are 8 public holidays and a further 6 holidays which you may also be granted, depending on your employer.
Mexico's government has recently raised its minimum wage to 123.22 pesos (US$6.36) (this is more in the north, where it has gone up to 185.56 pesos (US$9.37).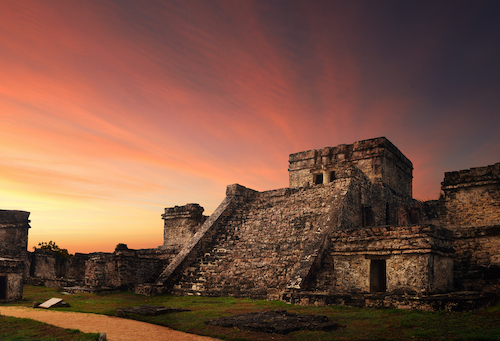 You can take overtime in Mexico
If you are having a baby, you will be entitled to maternity leave: 6 weeks of paid leave prior to the birth of a child, and 6 weeks after delivery. You can transfer 4 of the 6 weeks of the prenatal leave for use following childbirth to the period after delivery.
Your spouse will be able to work if they apply for a work permit separately. If they wish to work part time, and you are going to be in the country for a limited period, they may wish to consult the local consulate about the best visa for their circumstances.
Job Vacancies
You can make speculative applications to local companies. Since you need to get your work permit stamped by your consulate in your country of origin, you may prefer to set up a job before you fly, rather than travelling out on a tourist visa, looking for work once on the ground, and then having to return home to get the paperwork sorted out.
There are a number of job boards covering Latin America and you may also be able to go through a recruitment agency, depending on the sector in which you are working. The local press will also run adverts for vacancies. You might also consider if your current employer has a base in Mexico as international corporations work throughout the region, in which case you can apply for secondment.
Applying For A Job
A standard one page format for your CV/resume will be sufficient, but it might be a good idea to have headings translated into Spanish.
You are protected under Mexican law against discrimination on the grounds of: race, nationality, sexual preference, immigration status, religion, civil status, social condition, age, gender, and/or disability. Be aware of your rights before going into interview.
Qualifications And Training
You may wish to have any diplomas or certificates apostilled and salient details translated into Spanish.
Would you like to share your experience of life abroad with other readers? Answer the questions here to be featured in an interview!