Morocco is a primary tourist destination, but what are the possibilities of employment in the country if you are an expat? Teaching English remains a popular choice, although salaries tend not to be high. Other expats are relocated to Morocco by their employers, if there happens to be a branch in the country, so relocation on secondment is another option.Casablanca is the main centre for commerce, but if you are interested in work in the tourist sector, then Agadir or Marrakesh are likely to be primary choices. It is not easy to obtain a work permit, however, as most Moroccan companies prefer local hires, but the economy is growing and some expats have found success in opening their own businesses, particularly in niche sectors, or in translation work.
If you are intending to work in Morocco you will need both a work permit and a residency permit. The former – a "Contrat de travail d'étranger" –
will need to be obtained from the Moroccan Ministry of Employment, and local companies may have to prove that there is no Moroccan national who could perform the job. Unless you are on secondment, your employer will also have to apply for a certificate from the Agence Nationale de Promotion de l'Emploi et des Compétences (ANAPEC). They may also have to travel to Rabat to collect the permit.
Once you have been issued with a work permit, you will be sent a residency card and you must register in person at the local police station. You will then be able to open a bank account. Your work permit will last from 1 – 3 years and can be renewed: your employer must do so to avoid violating Moroccan employment legislation.
In order to apply for a work permit, you or your employer will need to submit the following documentation:
• passport, valid for 6 months
• copies of your qualifications
• 2 x ID photos
• 4 x passport-size photos taken within the previous 6 months
• fee (this payable by postal order only)
• evidence of employment
• photocopy of flight ticket(s)
• photocopy of hotel reservation
Morocco is not always well-organised bureaucratically and you might find it helpful to take several copies of your pertinent documentation, keep them in a folder and keep them with you at all times until you have got your residence and working permits sorted out. This can save you having to make several trips back and forth to government departments.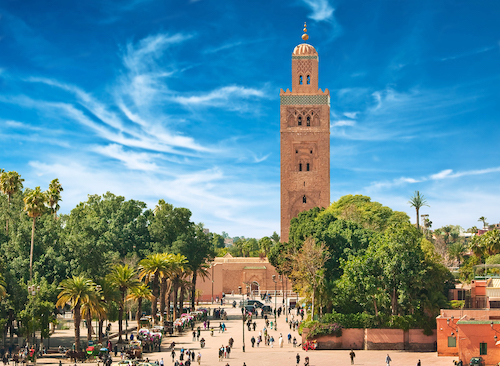 Making several copies of your documents might be useful
If you are a freelancer or planning on becoming self employed, contact the Ministry of Labour in Rabat to check out their requirements.
Top industries (around 40% of GDP) are manufacturing, construction and mining. Telecommunications, tourism and textiles are also significant sectors. Casablanca tends to specialize in the export and maritime industries but digital industries are developing fast in this city, which is becoming something of a tech hub. The cement industry is also a major player in Morocco – worth bearing in mind if you have experience in this industry.
Rabat is home to the public sector and also has a number of NGOs and charities, as well as financial organisations, IT and communications.
Tangier also has a number of maritime-based industries as well as chemical and metallurgical sectors. There are significant opportunities for expats in Morocco if they have an engineering background, or experience in business, IT and communications.
Tourism is also a big sector with a number of jobs in the hospitality industry.
It is recommended that you speak either, or both, Standard Modern Arabic and French. TEFL is still a popular choice and private language schools and international schools are good options to consider if you have the relevant English teaching qualifications. Morocco has agreements with some countries, such as the USA, which somewhat streamlines the process of applying for work permits.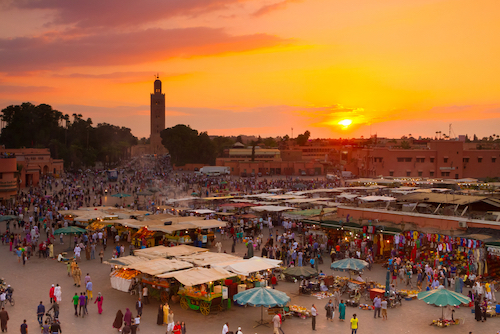 There are a number of industries with vacancies for foreign employees
The maximum working week is set at 48 hours, spread over a 5 day week: in practice you are more likely to work 40 hours, from Monday – Friday, since business hours are typically 9 a.m. – 5 p.m.
Morocco's minimum wage is currently 3000 MADs (US$310) per month in the public sector, 2,570.86 MADs (US$265) per month in the private sector, and 69,73 MADs (US$7) per day for agricultural workers. The average salary in Morocco is MAD 341,722 (US$18,183 per annum).
After one year of service, employees are normally entitled to 24 days of paid annual leave. There are 13 public holidays.
If you are having a baby, you will be entitled to 14 weeks of maternity leave at 100% of your salary, payable from social security. The father will also be eligible for three days of paternity leave at full pay. You will also be entitled to an additional year of unpaid leave if you wish.
Your spouse will be able to work but must go through the residency and work permit procedures above.
Job Vacancies
You will be able to make speculative approaches to companies, particularly if you are working in a specialist sector. You may also wish to explore possibilities of secondment.
Online job boards, networking if possible, or recruitment agencies all offer possibilities of finding work.
Applying For A Job
A standard one page format is acceptable for your CV, but you may wish to have it translated into both French and Arabic.
Morocco is not yet comparable to European countries when it comes to anti-discrimination legislation. For example, there is no law against discrimination or harassment on the basis of sexual orientation or gender identity. The country can still exhibit institutionalized sexism. Be aware that interview questions may reflect personal matters, particularly if you are female or a member of the LGBT+ community.
Qualifications And Training
It is advisable to have any diplomas or certificates apostilled, and you may need to have Arabic or French translations of some of your documents.
Would you like to share your experience of life abroad with other readers? Answer the questions here to be featured in an interview!