Oman is a popular destination for expat workers, although this is likely to be in the construction and oil industry and there are restrictions on how far overseas personnel can integrate into Omani society: foreigners are not granted citizenship and also cannot own property. The government is currently prioritizing Omani nationals over foreign workers, but still needs expats in some sectors, so it may be worth persevering with the bureaucracy.You need a work permit before you can work in Oman legally and it is a good plan to set this up before you relocate. You also need a sponsor, who can either be your employer or someone else (such as a business partner): they will be responsible for you while you are in the country and will need to find you accommodation, open a bank account and so forth.
As with a number of other Middle Eastern states, because your employer is often your sponsor and is the person/company who has arranged your work permit, changing jobs can be difficult and some employers require a 6 month waiting period if you leave their employ before you can gain another job. Some may issue you with a No Objection Certificate stating that you are being permitted to seek other work.
Generous employment packages and the concomitant expense generally mean that employers are reluctant to lose you at the end of the contract, given the significant investment that they have made in you.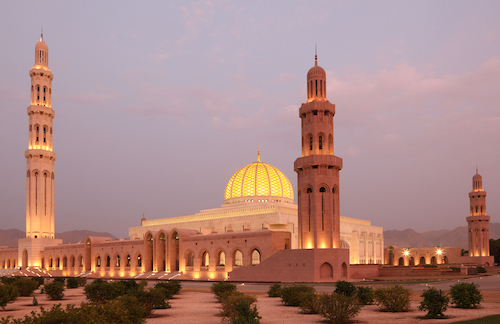 It can be difficult to switch jobs in Oman
The Ministry of Manpower must issue a permit for your company to bring you over. This Labor License will depend on:
• the company being compliant with Omanization rules, i.e. the maximum quota for foreign employees in that sector has not been reached
• the number of foreign staff is appropriate for the company's operations
• that you yourself have the appropriate qualifications for the job
Your employer will then need to submit:
• an Omanization plan, describing the positions that will be filed by Omani nationals at certain times
• a list of expatriate employees required, including yourself, disclosing your position and gender
• a copy of your passport
• attested copies of your qualifications
• an attestation from Ministry of Foreign Affairs in your home nation
• an attestation by the Oman Embassy in your home nation
You may need to submit the results of a medical check.
Once permission has been granted to hire you, your employer will need to submit a visa application to the Immigration Department of the Royal Oman Police. You or your employer will need to submit:
• a copy of your passport with at least six months' validity
• a copy of the Labor License
• your letter of invitation or job offer from a registered company in Oman
• a medical certificate if required
• 2 x passport photos
• proof of qualifications
You or your employer may also need to pay a processing fee and a fee for the visa itself.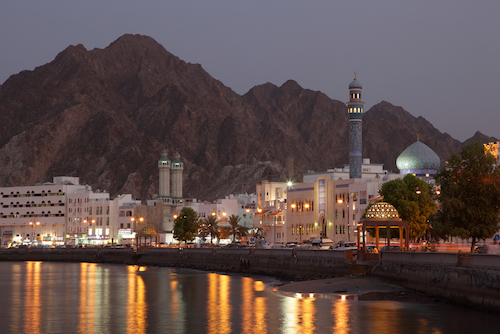 The construction industry is always on the lookout for new talent
The construction industry has been a major player in the Omani economy, so if you have engineering qualifications you may find employment with relative ease, particularly if you have specialist skills. A shortage of skills in the construction sector still afflicts the Omani economy.
There is also a demand for well-qualified TEFL teachers in the private sector: the curriculum in some private schools is taught in English, so you may find work in subjects other than English if you have the relevant qualifications. Oman has not hitherto been seen as a main destination for TEFL but there are significant opportunities here and the sector is growing. Salaries are competitive and the cost of living can be relatively low, so if you want to save, there are opportunities for doing so.
Typical working hours in Oman are between 40 and 48 hours per week, and run from 8.30/9.00 a.m. – 5.30/6.00 p.m. Your company may operate shorter working hours during Ramadan but this may apply only to Islamic personnel. Friday is the Islamic day of prayer so this will be your main day off, along with Thursday or Saturday.
If you have been working for your employer for 6 months, you will be entitled to 30 days' paid annual leave. You will also have 2 days off per week, and 7 national holidays.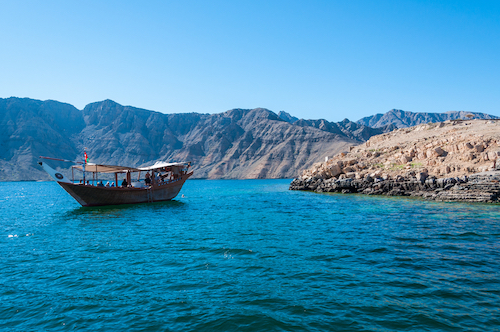 Your days off, including weekends, may differ from what you are used to
Oman's minimum wage is currently 225 Omani rials per month (US$592) plus an allowance of 100 rials per month (US$263) but this will not apply to you as a foreign worker. It is only applicable to Omani citizens and you will need to negotiate your salary with your employer.
If you are having a baby, you will be entitled to maternity leave of 50 days at full pay during your pre- and post-maternity period. This cannot be used more than three times during the employee's service with the same employer.
Your spouse will be allowed to come into Oman with you, but if they wish to work, they will need to apply for a separate employment visa.
Job Vacancies
If you are working for a company with a branch in Oman, then secondment is an option. Otherwise, you will find a number of jobs boards online which cover the Gulf and you may also wish to approach a recruitment agency.
It is also normal for job seekers to make direct approaches to companies.
Applying For A Job
It is advisable to have your CV/resume translated into Standard Modern Arabic if you are applying to a local rather than an international company.
Bear in mind that Oman is an Islamic state and thus will not cohere to Western cultural norms or working culture. Omani law does not permit discrimination between citizens, so there is some provision for protection under law. However, homosexuality is illegal in the Sultanate and although gender-based discrimination is prohibited in law, it may still manifest in practice.
Would you like to share your experience of life abroad with other readers? Answer the questions here to be featured in an interview!