Qatar is an interesting choice for expats seeking employment and despite recent political difficulties there are a number of opportunities to be found in construction, education, finance, tourism and other sectors. The Qatari government prioritizes local citizens, so your prospective employer will have to show that there is no qualified Qatari national who could undertake the job, but you should still find that you have a number of options in this Gulf state.You have the option of coming to Qatar on an Entry Visa and looking for work when you are there, or you can secure an offer of employment before you come out to the region. In this case you will need a work permit before applying for a Qatar Residence Permit. Your employer will act as your sponsor and the employment of foreign workers at your company must be approved by the Labor Office.
Your employer will need to go through the bureaucratic process of gaining permission to hire overseas personnel first, therefore, and once this is done, you/your employer must supply the following documentation:
• a copy of your passport
• a completed application form in Arabic
• a copy of the Commercial Registration of the business
• the immigration card of the business
• a copy of a valid employment contract between the sponsoring company and yourself, in Arabic and English
• medical certificate from a government-approved hospital
• 4 x passport-size photos
• your biometric data (fingerprints)
There will also be a fee, currently QAR 200 (US$55). Your work permit must start within 7 days of your arrival in Qatar.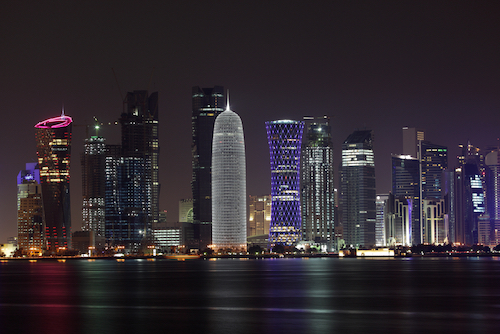 You will need to supply biometric data to apply for a work permit
You can also bring your dependents with you, but will need a different kind of visa: a Family Sponsorship visa.
You will also need to apply for a residence permit: again, your employer should help you with this, but you will need to submit much the same personal information as above.
In addition, when you leave the country, you may have apply for an exit visa at the Ministry of the Interior, which must be approved by your employer. This is valid for 7 days only and may be a multiple-exit visa. This costs about QAR10 (US$2-3) for single exit and QAR 500 (US$137) for multiple exits. This system, however, is due to be overhauled in 2020 and most exit visas are due to be scrapped, although you may still have to ask permission from your employer to leave Qatar.
English teachers are still required and you should have options in private language schools. You will be at a greater advantage if you have a university degree as well as a TEFL qualification. Teachers of other subjects are also required: for example, early years teaching personnel.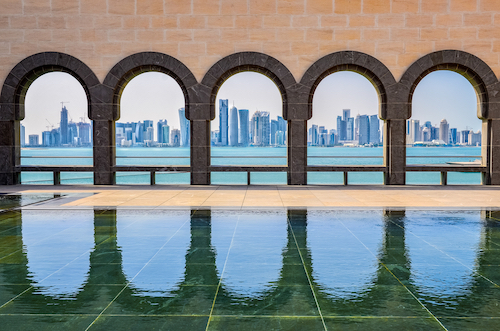 University-educated English teachers are in demand
Construction workers are also required as the country continues to develop its infrastructure. Engineering is a big industry here and skills shortages are reported in this sector across the Gulf, including Qatar.
With the world's third-largest gas reserve as well as oil, gas and petroleum constitute a major part of Qatar's GDP. If you have a background in this sector, therefore, you may wish to explore the possibility of working in Qatar.
Project and sales managers are also in demand.
It is a good idea to learn basic Modern Standard Arabic.
Official working hours are 7.30 a.m. – 3.30 p.m. and employees work 48 hours per week. The working week in Qatar runs from Sunday to Thursday, with Friday/Saturday off. Friday (a day of prayer) is the official rest day. Hours will be shorter during Ramadan but may only apply to Islamic staff.
Annual leave depends on the length of time you have been working for your employer: if you have been employed for under 5 years, you will be entitled to 3 weeks off per year, and if over 5 years, you will be eligible to take 4 weeks. You will also be entitled to 10 other days off, some of these for Eid El-Fitr and some for Eid El-Adha, plus Independence Day and 3 additional days specified by your employer. Islamic employees may also be eligible for Pilgrimage Leave.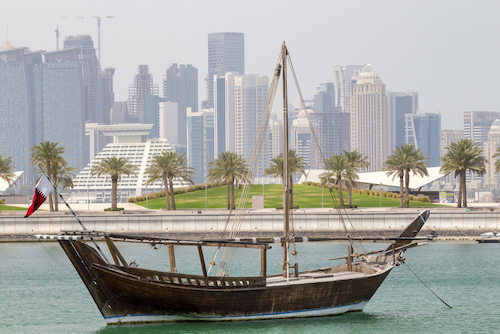 Annual leave will depend on how long you have been working for a company
If you have worked for your company for a year and become pregnant, you will be entitled to 50 days of paid maternity leave on full salary, 15 days before delivery and 35 days following it.
You will also be entitled to paid sick leave, on the basis of certain conditions.
The Qatari minimum wage is currently set at QAR 750 per month (US$206). An average expat salary is estimated to be in the region of QAR 16,794 (US$4612). There are significant tax advantages to working here, ensuring that your salary is worth more. You may also be entitled to an indemnity at the end of your contract.
Legally, under the Family Sponsorship visa your spouse will be able to apply for work without needing to apply for another work permit. The employer of the sponsored worker will extend sponsorship to your spouse, as long as requirements from the Qatar government are met. Note that you may have to prove that you are legally married, so you will need a copy of your marriage certificate.
Job Vacancies
You are welcome to make speculative applications to companies in Qatar and to approach employers directly.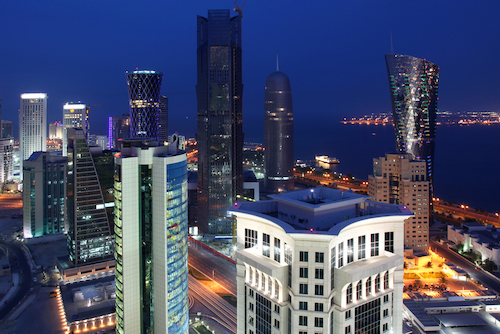 You can approach companies directly to enquire about jobs
There are a number of online job boards and recruitment agencies pertaining to the Gulf and to Qatar specifically. Otherwise personal networking may be of use.
Applying For A Job
It is recommended that you use a slightly longer CV for Qatar than a single page resume.
Qatar still does not have extensive anti-discrimination legislation and you may find that you are discriminated against if you are female, for example, or if you are a member of the LGBT community.
Qualifications And Training
You may need to have your qualifications apostilled and it might be a good plan to get anything salient translated into Arabic unless you are applying to an international company.
Would you like to share your experience of life abroad with other readers? Answer the questions here to be featured in an interview!