If you are an expat who is resident and working in Monaco, you will find no shortage of opportunities to keep fit and healthy, ranging from exercise and sports, to an excellent range of different cuisines, plus some world-class spas and clinics.If you are working in the principality, you are likely to be covered by Monaco's public healthcare system, the Caisses Sociales de Monaco or CSM, and this should be adequate for your general healthcare needs, particularly if you have some form of private health cover as well.
Many expats choose to work out at one of the fitness centres attached to Monaco's world class hotels, such as the Fairmont hotel fitness center or the Theremes Marins Monte-Carlo, which services two hotels, the Hotel de Paris and the Hermitage. This also has a salt water pool.
Membership of this prestigious fitness centre costs in the region of €3000 per annum, but there are cheaper options in other hotels along the coast, and other centres such as the Larvotto Gym: this is a popular choice among expats and costs around €1100 per year, or €40 per day.
Monaco also has a full range of high-end spas, with a wide choice of beauty treatments and massages. Practitioners are also often happy to visit you at your home, or your hotel or boat.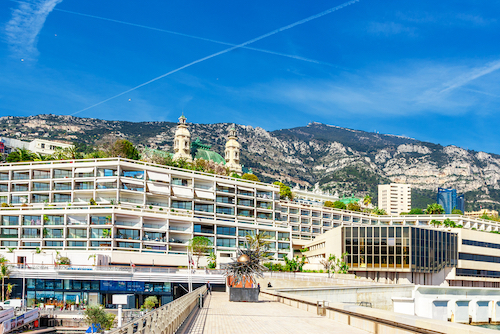 There is a wide range of health and fitness options in Monaco
A full range of sports in Monaco are also popular. The Sport Association of Monaco (Association Sportive de Monaco) at the Stade Louis II in Fontvieille run groups and classes including the following activities:
• karate
• taekwondo
• athletics
• basketball
• ping-pong
• boxing
• triathlon
• swimming and synchronised swimming
• rugby
• volleyball
If you are more of an outdoor than an indoor type, then Monaco – situated as it is on the beautiful Mediterranean coast – is an ideal place to get out and about, including exploring many water-based activities from swimming to sailing.
There is a public beach at the Plage Larvotto and a private beach at the Meridien Beach Plaza Hotel. The Monte Carlo Beach Hotel has a watersports club where you can hire equipment or take classes. Seaside sports include canoe and pedalo rentals, diving and snorkeling classes, flyboarding (a jetpack experience), jetski, and parasailing.
Monaco has some of the most prestigious sailing and yachting in the world. Mention the name of the principality to many people and their first thought will be of super-yachts in the harbor. This is an accurate image of Monaco: Prince Albert is the patron of the local sailing club and you can hire boats to cruise along the French Riviera to Saint Tropez or into Italy along the Ligurian coastline, via Cinque Terre and Portofino.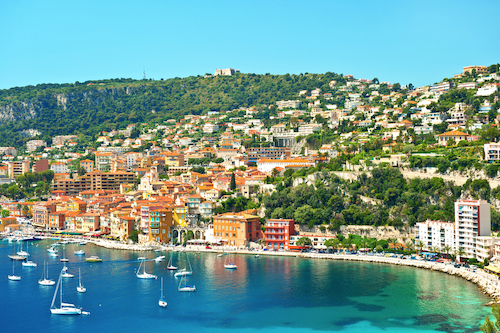 There are many sailing and watersport options too
Monaco has two diving schools, including l'Ecole Bleue at Larvotto, which teaches both children and adults. The Club d'Exploration Sous-Marine de Monaco (Underwater Exploration Club) organises dives off Cap Ferrat.
Larvotto Beach, Meridien Beach Plaza and Monte Carlo Beach Hotel can also organise waterskiing and wakeboarding activities.
Tennis is also a popular choice of sport in sunlit Monaco, with a number of tennis clubs. The Monte Carlo Country Club (MCCC) is the home of the Monte Carlo Tennis Academy and the organiser of the Rolex Monte Carlo Masters tournament. The art deco country club itself is affiliated to two tennis federations (Monégasque and French) and offers its members a variety of activities as well as tennis, including fitness, squash and swimming facilities and a restaurant with a panoramic terrace.
If football is more of your thing, then you will also find facilities for this in Monaco, led by the French premier league member, the Association Sportive de Monaco Football Club, commonly referred to as AS Monaco. However, there are also a number of informal football clubs in the principality if you fancy a game.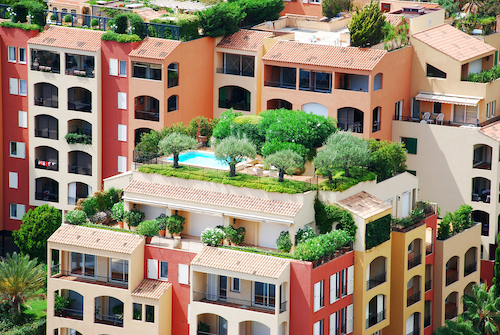 Pools and sports clubs are abundant
Although Monaco is a small country, you will also find opportunities for both coastal and mountain hiking, with 26 superb walking trails throughout the principality. The Sentier Littoral (coastal footpath network) extends along the Côte d'Azur and is clearly signposted. Much of the route will afford you the opportunity to have a swim on the way, as well as the possibility of dining: restaurants and cafes are found along the route.
You can reach the Sentier Littoral via Monaco's public transport system and it will also give you the opportunity to visit some of the region's Medieval villages in Monaco's hinterland. Make sure you are properly equipped, however, and do not underestimate how quickly the coastal weather can change: some of the Sentier Littoral runs along the cliffs and this can be dangerous in stormy weather. The same goes for swimming: the coast can be prone to squalls and torrential rain, with some impressive waves.
Monaco also offers opportunities for cycling, and the Col de la Madone is used in training for the Tour de France. It's a steep climb and you will need to be fit to attempt it, but there are a number of more gentle cycle trails.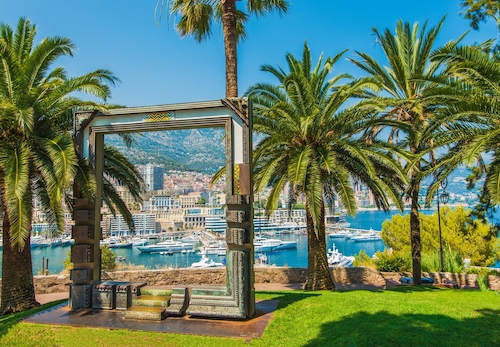 There are beautiful walking and cycling trails throughout the principality
You can also cycle Le Grand Corniche (the high road) between Nice and Menton: the classic cycle route of the Riviera. If you want to miss out on the toughest part of Le Grand Corniche, near Nice, then you can start at La Turbie, just above Monaco itself. And if you are feeling brave, you can cycle the Col de Braus with its series of hairpin bends.
It is not just exercise and fitness that make up a healthy lifestyle. Monaco also has many opportunities for healthy eating. There are a range of organic, vegetarian and vegan restaurants in the principality, with options for lactose and gluten intolerances. Given the country's coastal location, it is also a centre for some outstanding seafood.
Would you like to share your experience of life abroad with other readers? Answer the questions here to be featured in an interview!