How To Apply For A Visa In Monaco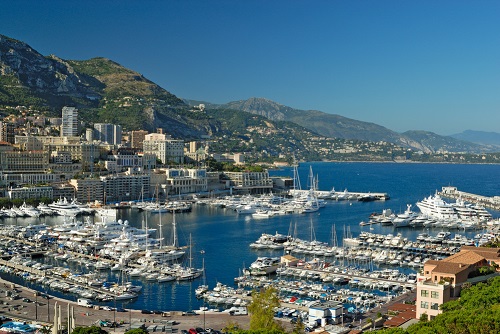 The beautiful Mediterranean microstate of Monaco is a popular and famous destination. It is regarded as a glamorous place to visit for its climate, its wealth and its location. It is closely allied with France and its visa regulations are tied into those of the French government. Please read on for further information.
Will I need a visa?
If you are a citizen of an EU/EEA member state, or if you have a British passport valid for the duration of your stay, you will not need a visa to enter Monaco.
If you are from a third country outside the EU, you will need a visa. Monaco is not officially part of the Schengen Agreement, but it is usually treated as such. Due to its historic ties with France, visa submission and processing are delegated to the French authorities. If you need a visa to visit Monaco, therefore, you should apply at your local French diplomatic mission.
How do I apply for an entry visa?
In order to apply for a Schengen visa (a short-term entry visa applicable to the countries in the Schengen zone and to Monaco, which is valid for 90 days), you will need:
• A completed application form
• Two passport-format photos
• Your passport and any copies of previous visas
• Travel insurance (including medical coverage) with confirmation of a minimum of €30,000 coverage within the entire Schengen Area
• A cover letter stating the purpose of your visit and your itinerary
• Proof of civil status (for example, your marriage certificate and the birth certificates of your children)
• Flight itinerary
• The address of your accommodation, including hotels
• Proof that you are able to support yourself financially throughout your stay (for example, a recent statement from your bank for the last three months that shows funds of at least €50 (£40) per day, or traveller's cheques, or proof of sponsorship)
You may need further documentation depending on your status. If you are employed, you may need to supply:
• A contract of employment
• A letter of leave from your employer
• A bank statement for the last six months
• An income tax return
• Your business license (if you are self-employed)
If you are a student, you will need to include your certificate of enrolment at the relevant educational institution.
If you are retired, you will need a statement of your pension for the last six months.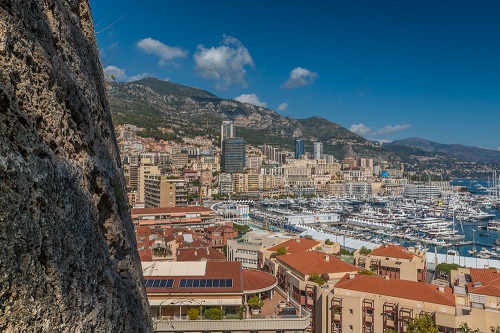 A Schengen visa is a short-term entry visa applicable to the countries in the Schengen zone and to Monaco, which is valid for 90 days.
Long stay visa
If you want to reside in Monaco for more than three months in a year, you must apply for a residence permit issued by the Monégasque authorities. If you are from an EU/EEA state, you will need a valid passport. If you are from outside, you will need to apply for an actual visa, but in either case you will need to submit:
• Details of your accommodation in Monaco
• Sufficient financial resources
• Proof of good character, such as a criminal records bureau certificate from your country of origin
You may be asked for additional documents depending on your circumstances.
How much does it cost?
The standard cost of a Schengen visa is €80, but you will be exempt if you are in one of the following categories:
• A child younger than six years of age
• A family member of an EU/EEA national
Documents required for exemption are:
• Original marriage certificate or civil partnership certificate
• Original full birth certificate
• EU/EEA national's passport
You will also be exempt if you are travelling for the purpose of study or educational training, such as if you are a school pupil, an undergraduate student or a postgraduate student. You must be accompanied by your teachers/professors. In addition, invited researchers are exempt.
Documents required for exemption are:
• Invitation letter from the relevant institution
• Letter from the university/organisation in the UK
There is a reduced fee of €35 for nationals of countries that have a visa facilitation agreement with the EU.
Fees are non-refundable and are not a guarantee that you will be issued with a visa.
A temporary residence permit for Monaco, to be converted into a permanent one in due course, will cost €10.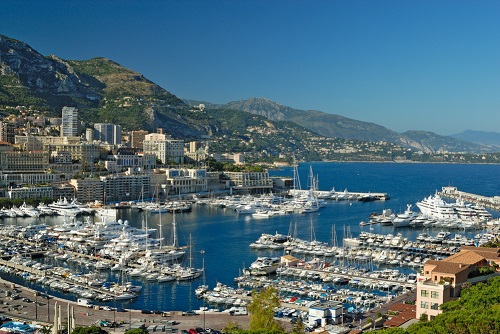 You will not need to pay for a Schengen visa to enter Monaco if you are an invited researcher.
How long does it take?
Some expats suggest that obtaining a Schengen visa for Monaco can take quite a while: up to two or three months. This is because the French authorities pass your application on to the Monégasque authorities and applications can get stuck in the bureaucratic pipeline. It is therefore advised that you leave plenty of time to apply for your visa before you travel.
What will I need to apply for a work visa?
If you are from an EU/EEA state, you will not need a work visa to take up employment in Monaco. It is estimated that most of Monaco's workers are actually cross-border workers, who live in France but work in the principality.
If you are from outside the EU, you will need to have a residency permit and a job offer before applying for a work permit. In addition, you will need to have authorisation from the Monégasque government.
If you are self-employed and setting up your own business, you must obtain authorisation from the Ministry of State before you start the business.
If you are a business visitor and/or investor, you do not need to obtain a specific business/investor visitor visa if you enter Monaco for less than three months in a 12-month period. However, to stay for a longer period, you must apply for a residency permit.
Bringing a pet into Monaco
You can bring your pet into Monaco, but it will require:
• A microchip
• Proof of an anti-rabies vaccination
• A health certificate certified by a licensed vet
Latest Videos
Moving Home After A Decade Abroad
4 Ways To Take Care Of Your Health And Wellbeing When Living Abroad
5 Things to Know Before Moving to Sweden
This error message is only visible to WordPress admins
Important: No API Key Entered.
Many features are not available without adding an API Key. Please go to the YouTube Feed settings page to add an API key after following these instructions.
Latest Articles