Morocco is very popular as a tourist destination, but also holds appeal for adventurous expats seeking employment. Depending on your nationality, you may need a visa to visit, work or live there. Please read on for further information.
Will I need a visa?
If you are a citizen of the UK or Northern Ireland, and are travelling on a British passport, you will not require a visa to enter Morocco. Neither will you need one if you are coming from Australia, the EU, the USA or Canada. If you are a national of any of these countries, you may enter Morocco for 90 days visa-free.
For citizens of other countries, you must obtain a visa for Morocco before you enter the country, unless your home nation has a reciprocal arrangement with the Moroccan government and you are exempt from visa requirements.
How do I apply for an entry visa?
If you come from a country that is visa-exempt, you may remain in Morocco for 90 days. However, you will be fined or otherwise penalised if you overstay your visa. You will need:
• A passport with six months' validity past your departure date, as well as room for entry stamps
• Proof of travel
If you wish to remain for a longer period, you should contact the Moroccan immigration authorities in the city where you are to obtain a residence card (carte sejour). Some expats note that applying for a visa extension can be time consuming. If you do not want to apply for residence or work in the country, but do want to spend longer than 90 days in Morocco, you may wish to enter the Spanish-controlled territories of Ceuta or Melilla and then re-enter Morocco for a new stamp.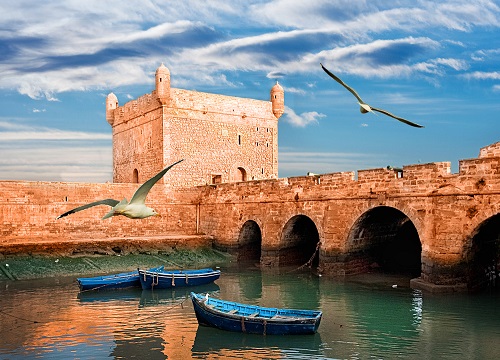 Some expats note that applying for a visa extension in Morocco can be time consuming, so you may want to consider another option.
Short-term visa
If you are not from a visa-exempt country, you can apply for a Morocco tourist visa. This is issued to nationals who want to enter Morocco as a tourist or for other short-term purposes. These could include:
• Business
• Personal visit
• Attending a cultural or academic event, for example, a conference
• Sports events
• Journalism
• Medical treatment
Tourist visas for Morocco can be single- or multiple-entry. A tourist visa will allow a maximum stay of 90 days in Morocco.
Long-stay visa
If you are not from a visa-exempt country and want to apply for a long-stay visa – for example, to join a family member – you will need to submit:
• A visa application form
• Your passport and photocopies of your passport
• Passport-size pictures
• Return flight ticket
• Proof of accommodation
• Proof of sufficient financial means
• Travel insurance
• Proof of paid visa fee
If you are a student, you may also need to supply the following:
• Proof of enrolment into the educational institution
• Proof of paid tuition fees
• Proof of your financial means during the study period
• Letter from a guarantor in Morocco, stating that they will cover your accommodation and financial expenses and cover your repatriation costs, if necessary
A work visa is also a type of long-stay visa, and we will look at this below.
How long does it take?
The Moroccan authorities say that a visa should take around two weeks to process, but they advise applicants to apply one month before they travel.
How much does it cost?
At the Moroccan mission in London, a tourist visa will cost £20 (single-entry) or £27 (multiple-entry).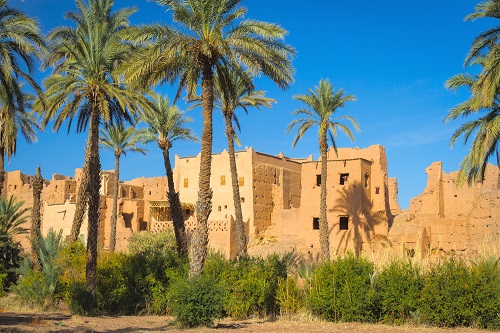 At the Moroccan mission in London, a single-entry tourist visa will cost £20, and a multiple-entry one will cost £27.
What will I need to apply for a work visa?
If you are intending to work in Morocco, you will need both a work permit and a residency permit. You will need to obtain the former – your contrat de travail d'étranger – from the Moroccan Ministry of Employment. The company that employs you may have to prove that there is no Moroccan national who could perform the job. Unless you are on secondment, your employer will also have to apply for a certificate from the Agence Nationale de Promotion de l'Emploi et des Compétences (ANAPEC). Your permit may need to be collected from Rabat.
Once you have been issued with a work permit, you will be sent a residency card, and you must register in person at the local police station. You will then be able to open a bank account. Your work permit will last from one to three years and can be renewed. Your employer must do this to avoid violating Moroccan employment legislation.
In order to apply for a work permit, you/your employer will need to submit the following documentation:
• A passport valid for six months
• Copies of your qualifications
• Two ID photos
• Four passport-size photos taken within the previous 6 months
• Fee (this is payable by postal order only)
• Evidence of employment
• Photocopy of flight ticket(s)
• Photocopy of hotel reservation
Morocco is not always terribly well-organised, and you might find it helpful to take several copies of your pertinent documentation, kept with you in a folder at all times, until you have got your residence and working permits sorted out. This could save you from having to make several trips back and forth to government departments.
If you are a freelancer or planning on becoming self-employed, contact the Ministry of Labour in Rabat to check the requirements.
Bringing a pet into Morocco
Pets must enter Morocco via Casablanca Mohammed V International Airport. They can travel either in the cabin, as checked baggage or as air cargo. Your pet will need to have:
• Microchip
• USDA or equivalent certificate
• Rabies vaccination
• Rabies titer test