New Zealand, with its stunning scenery and unique wildlife, is a popular destination for tourists and working expats alike. Young Antipodean-bound Britons, along with those of many other nationalities, have for many years treated it as a destination for working holidays. If you too are drawn to New Zealand, then you may need to apply for a visa. Read on for further information.
Will I need a visa?
Whether or not you need a visa to enter New Zealand will depend on your nationality. If you are Australian, you will not need one at all. If you are from a country with which New Zealand has a visa waiver treaty, such as the UK, you may be able to remain in the country for a period of time without a full visa. For some nationalities, such as the UK, this will be six months, whereas for others, it will only be three.
The country's government has recently introduced a new tourism and transit pass (NZeTA), and if you come from a visa-waiver nation, you will still need to apply for this. You can do so online.
The eTA for New Zealand will grant you multiple entries to the country and is valid for two years. As above, holders of the NZeTA are generally allowed to stay in the country for stays of up to 90 days from their date of arrival, unless they are British, in which case they can remain for six months. Passports must have a minimum validity of at least three months from the expected date of departure from New Zealand.
If you want to stay in the country for more than 90 days, as a tourist, to visit family and friends, or to study a short course, you are likely to need a visitor visa. You will need enough money to support yourself, as well as anyone else included in your application, during your stay.
How do I apply for an entry visa?
To apply for a visitor visa, you must:
• Show that you are a genuine tourist or visitor and intend to leave New Zealand at the end of your stay
• Have enough money to live on while you're in New Zealand or have an acceptable sponsor
• Have a ticket to leave New Zealand or be sponsored for the cost of your onward travel
You can stay in the country for up to nine months on a visitor visa. After this period, you can apply for another visitor visa, or for a work visa if you wish to take up employment.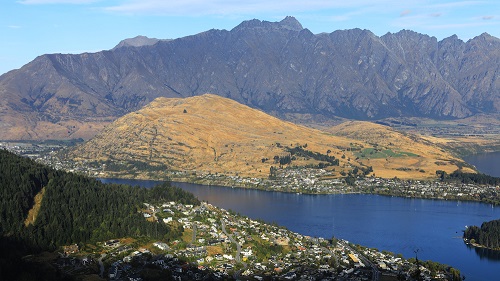 You can stay in New Zealand for up to nine months on a visitor visa.
How much does it cost?
You can apply for a NZeTA before you travel. It costs NZD $9 (£4.44) on the New Zealand government's new app, or NZD$12 (£5.92) if you apply online.
You must also pay an International Visitor Conservation and Tourism Levy (IVL), which costs NZD $35 (£17.26) and is paid for at the same time as your NZeTA.
A skilled migrant category resident visa costs NZD$2710 (£1336).
A visitor visa costs NZD$211 (£104).
A working holiday visa costs NZD$245 (£120).
How long does it take?
You will be able to access your NZeTA pretty much immediately if you apply online.
Visitor visas and student visas can take several months to process, so it is important to apply well before you intend to travel. Some forms of temporary visa can take up to six months to process, such as the skilled migrant visa.
In saying this, the immigration authorities estimate that 90% of visas are processed within 33 days.
What will I need to apply for a work visa?
Skilled migrant category resident visa
Under this visa, skilled workers are invited to apply for residence. It aims to attract people who have the skills to contribute to New Zealand's economic growth.
The process operates on a points system and is not straightforward. It is based on factors such as age, work experience, qualifications, and whether or not you have an offer of skilled employment. You must not be over 55 years old, and you must meet English language, health, and character requirements.
There are two main stages when applying for this visa:
• Your Expression of Interest (you will need to give details of your employment in New Zealand, work experience, and qualifications)
• Your resident visa application
In many cases, external qualification assessments must be obtained, and you may have to apply for your professional registration.
Business visa
You will be able to travel to New Zealand under this visa for up to three months each year. However, if you are from a visa waiver country, you will not need to apply for a business visa, but can instead enter on a NZeTA.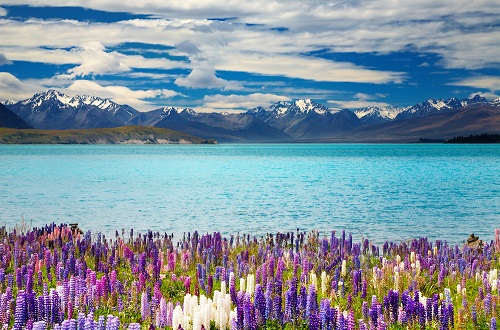 You will be able to travel to New Zealand under a business visa for up to three months each year.
United Kingdom working holiday visa
You can apply for this type of visa if your main reason for coming to New Zealand is for a holiday, but you want to work or study while you are there. You can apply if you're 18 to 30 years old and a citizen of the United Kingdom. You must be ordinarily resident in the United Kingdom.
You will need at least NZ $350 for each month of your stay, as well as enough money to buy a ticket home.
The visa is valid for 23 months. You can choose to apply for a 12 or 23 month visa.
If you have been working in the horticulture or viticulture industries for three months, you may be able to apply for a working holiday extension work visa while you're in New Zealand.
Bringing a pet into New Zealand
Whether or not you can bring your pet into New Zealand will depend on your country of origin. If you are travelling from Australia, you usually will not need a permit, but your pet will need a post-arrival inspection. If you come from an approved country, you will need a permit to import. If not, your pet will not be allowed into New Zealand until it has spent six months in an approved country and you can provide a pet certificate.