Morocco has a two-tier healthcare system consisting of a public sector, a private not-for-profit sector, and a private for-profit sector. Correspondingly, it has an insurance system made up of both private and public coverage. However, bear in mind that the standard of public healthcare in Morocco may not be as high as you are used to in your home country. As a result, many expats opt for private cover.
Public healthcare in Morocco
You will find a shortage of doctors in the public sector in Morocco. This is because many choose to either work abroad or in the private sector, particularly in rural areas. Also, it's worth noting that medical equipment is often not of a high standard. In addition, the poorer segment of the population frequently find that they cannot afford medication, and corruption is rife. 
The infant mortality rate in Morocco is comparatively high. In 2018, it was in the region of 19.2 deaths per 1,000 live births. This is decreasing, with a 65% reduction in under five mortality rates between 1990 and 2015.
Delays in diagnoses have an impact on survival rates. For instance, social factors play a part in access to healthcare, resulting in late diagnoses of conditions such as lymphoma. The WHO reports poor health outcomes based on factors relating to decreased and unequal access to healthcare. It concludes that the current healthcare system fails to meet the promises made by the Moroccan government regarding equality of access. Poor administration of facilities is an issue, and so is a lack of governmental oversight. 
There are reports that the healthcare surveillance system systematically underreports maternal death, both inside and outside of healthcare facilities. The maternal mortality rate may be 2.5 times higher than that reported. However, the good news is that, even despite this, the maternal mortality rate is falling. Morocco's national survey on population and family health shows a 68% decline in maternal mortality between 1997 and 2018, due mainly to the increased role of midwives in maternity care.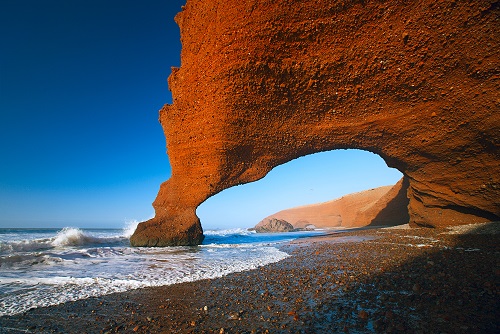 The WHO notes that Morocco's healthcare system suffers from an increased burden of non-communicable diseases (NCDs). These currently account for approximately 75% of all deaths in Morocco, with cancer, metabolic diseases, including diabetes, and cardiovascular disease accounting for 40% of the main causes of death. Injuries account for 7% of deaths, and 18% are attributable to communicable diseases and maternal, perinatal and nutritional conditions. 
Morocco has put in place intensive immunisation and disease control programmes. This has resulted in the elimination of major communicable diseases, such as polio, malaria and trachoma. TB still remains a problem in some areas. 
However, the health system is still facing huge resource gaps, including with respect to human resources – with a 0.68 physician and 0.84 nursing and midwifery density per thousand of the population in the public sector. Despite an increased budget in recent years, investment in health is still relatively low (less than 6% of GDP), and out-of-pocket expenses remain high (around 54%). 
The Moroccan health system is in the process of decentralisation and advanced regionalisation, with the institution of 12 new regions. With the health insurance scheme (RAMED) for the poor and vulnerable opening up in 2012, an additional 8.5 million people were given access to free publicly available services. 
Public and private employees are covered by the Mandatory Health Insurance (AMO). However, Moroccan citizens have expressed dissatisfaction with the public health system, including around quality of care and inequities in access to health services and facilities. They point especially to a discrepancy between urban and rural areas. Developing and improving this sector will be a long-term process, and it will require significant government investment and oversight.
You will be eligible for public sector healthcare as an employee, if you are making national insurance contributions. It is likely that you will be paying into the CNSS (Caisse nationale de sécurité sociale/National Social Security) as most expats are private sector workers.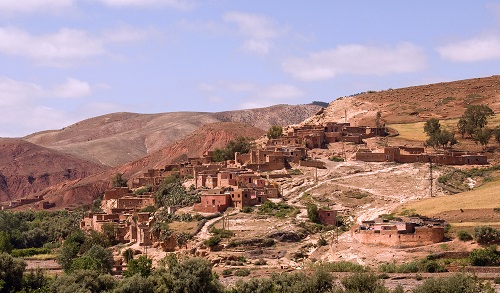 However, public healthcare in the country has been described by expats as 'dismal.' It will unlikely be of the standard that you are accustomed to in the West, as mentioned above. You will, for instance, need to supply most of your own things for a hospital stay, including, in some cases, your own blankets. You may also need to pay for equipment, such as syringes and bandages. Expats report that nursing staff are present more to perform routine jobs than to assist the patient. You will have to pay for follow-up care as well. 
Overall, the quality of public sector healthcare in the country is not of a high standard, and expats advise that the state system should be avoided where possible. 
Private healthcare in Morocco
The private healthcare system in Morocco includes a non-profit sector, which consists of the health assets of the National Fund for Social Security (NFSS), the Mutuals and the National Fund of Social Welfare Bodies (NFSWB), the Moroccan Red Crescent (MRC), and Non-Governmental Organisations (NGOs). 
It also has an expanding private for-profit sector, which includes GPs, dentists, and specialists. The Moroccan private sector comprises 220 clinic centres, 30 dialysis centres, and around 100 radiology units. It has an estimated 6,100 beds and 10,800 healthcare experts.
Most expats take out private health insurance to cover their stay in the country. Out-of-pocket expenses, too, are an option, as healthcare for minor ailments is still relatively cheap. A visit to your GP will cost in the region of US$10 to US$15, and a minor operation will cost around US$500. However, out-of-pocket payments in the private sector in Morocco can add up if you are suffering from anything major. For example, a hospital stay costs around $300+ per day.  Many expats opt for comprehensive health cover with international companies. 
Your local practice may need you to make an appointment, but some take walk-in patients. If you need blood tests, you may need to go to a specialist clinic. 
Since the country has strong historical links with both Spain and France, patients are sometimes transferred to hospitals in these countries. It is therefore advisable to take out cover that has a medical evacuation clause. Medical evacuation can cost nearly US$30K if you pay out-of-pocket, so considering insurance is imperative.
Some companies include private health policies, as part of employment packages, to top up public health insurance. Check with your employer to see whether you will be covered during your time in Morocco.