Lithuania has a two-tier healthcare system, comprising a public and a private sector. Its health insurance system is also two-tier, with public coverage and private providers. 
The public system is organised by the Compulsory Health Insurance Fund (CHIF), also known as valstybinė ligonių kasa, which was set up in 1993. As an expat, you will be entitled to access the public healthcare system if you are a permanent resident, or if you are a temporary resident and are working in the country. 
Overall, both private and public healthcare in Lithuania are held to be of a good quality. 
Public healthcare in Lithuania
Public healthcare is run by the Ministry of Health, which also runs a number of medical institutions, including teaching hospitals. The CHIF runs health insurance in Lithuania and operates on a principle of universal coverage. It is funded by mandatory health insurance contributions, deducted from your salary, and the state. 
There are five Territorial Health Insurance Funds, covering Vilnius, Kaunas, Klaipėda, Šiauliai and Panevėžys. Municipalities are responsible for organising the provision of primary and social care, in addition to some public health activities. They own some primary care centres, polyclinics and small- to medium-sized hospitals.
The Ministry of Health regulates the healthcare system by:
Formulating health policy

Setting standards and requirements

Licensing providers and health professionals

Approving capital investments
Around 55% of the population are funded by the state, including children under 18, old-age pensioners, and those who are disabled or unemployed. The quality of some public hospitals, particularly outside the cities of Vilnius and Kaunas, is reportedly not as high as in some other Western nations. However, infant mortality is low, even compared to in other European countries, and the ratio of doctors to patients is high.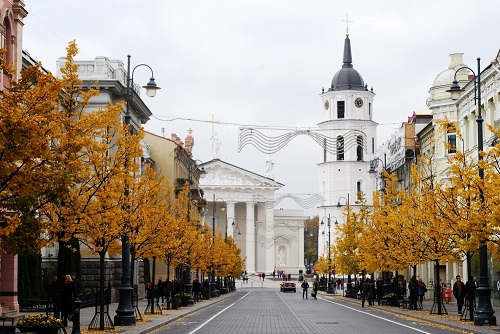 In saying this, doctors are not evenly distributed between urban and rural areas. Also, waiting times for operations can be lengthy, and there are allegations concerning corruption. Some people report that queue-jumping can occur if you offer a doctor a bribe, for example. This is a legacy of the old Soviet system, in which corruption was, unfortunately, rife. 
The WHO reports that there is a general oversupply of hospitals and hospital beds, with the number of curative care beds being the second highest in the EU. This is despite a long-term effort to shift services away from inpatient settings. Reforms have included:
Expanding ambulatory services, including primary care and family medicine

The introduction of gate-keeping

Creating alternative treatment settings, such as day care and day surgery

Strengthening nursing, long-term and palliative care services

Reducing over-reliance on the inpatient sector 

Optimising hospitals and specialist services 
Extensive renovation of facilities has also been undertaken in recent years. Overall, despite some significant challenges, the Lithuanian public healthcare system has been improving since the early years of the 21st century, even if not as swiftly as originally planned.
The WHO, in its country report on Lithuania in 2017, states that, although life expectancy in Lithuania is increasing (74.6 years in 2015), it is still six years below the EU average (80.6 years). In 2017, it was the lowest in the EU. Furthermore, the gap between the life expectancies of men and women is large. Lithuanian men are expected to live for 69.2 years, which is more than 10 years lower than the 79.7 years expected for women. This is the largest gender gap in the EU. 
Health expenditure per capita in Lithuania is half the EU average – €1,400 compared to €2,800. Health spending as a share of GDP increased from 5.6% in 2005 to 6.5% in 2015, but this is still the sixth lowest in the EU. 32% of health spending is paid out-of-pocket, compared to the 15% EU average, largely due to pharmaceutical expenditure. 
The WHO also reports that Lithuanian hospital mortality rates are considerably higher than EU averages, but that the country has recently implemented reforms to raise the quality of hospital care. Lithuania has also expanded the role of primary care and, as mentioned above, moved more hospital services to outpatient provision. One of the main remaining challenges is to contain high pharmaceutical spending. Affordability remains a challenge, due to high out-of-pocket payments for pharmaceutical drugs, especially for older and poor people.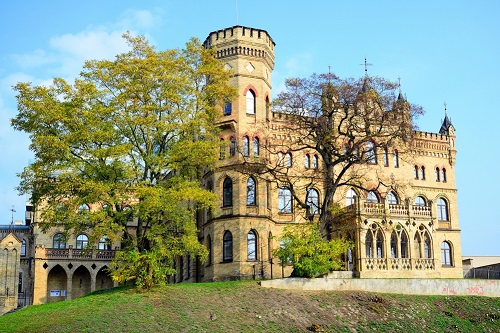 Cardiovascular diseases are the leading causes of death among women and men, mainly heart disease and strokes. Cancer is the second largest cause, with 8,000 deaths, accounting for 17% of deaths among women and 23% of deaths among men. Lung cancer is particularly prevalent, although rates of smoking have been dropping across the country. External causes, such as road accidents (particularly among men), and diseases of the digestive system are the next biggest contributors to mortality rates. Alcohol consumption is high, as is the suicide rate. TB is also still a problem in the country. 
The state health insurance system is largely free at the point of delivery, and it covers a range of care, including:
Primary care, such as visits to your GP

Preventative health checks

Emergency treatment

Hospital care (you may need to pay for some tests)

Specialists

Maternity care
There are four rates of coverage for prescribed medication, including 100% for life-saving drugs, such as oncology products, and 80% for medication for chronic diseases. Some other drugs are covered at 50% and 90%.
Private healthcare in Lithuania
Lithuania has a good reputation for all kinds of healthcare, especially cardiology and dental treatment, and this is reflected in its growing role as a destination for medical tourism. The private medical sector offers a high quality of care, combined with competitive prices – these can be as low as 25% of the costs in other countries. Dental implants, for instance, can cost in the region of €750, as opposed to almost €3K, which is how much they can cost in the UK.
Private health insurance can cover a range of primary and hospital care, in addition to elective cosmetic surgery, laser eye treatment and dental treatment. You may also want to consider a policy that includes medical evacuation. There is very limited private provision in Lithuania for inpatient care.